Bernie Sanders, Alexandria Ocasio-Cortez Share Video of Fox News Judge Saying Donald Trump Is in Big Trouble
Vermont Senator Bernie Sanders and Representative-elect Alexandria Ocasio-Cortez (Democrat - New York) each shared a video on their Twitter feeds on Friday citing a somewhat unlikely source—a Fox News analyst.
A video that originated on Sanders' feed walks through commentary from Fox News' Senior Judicial Analyst Andrew Napolitano.
"This Fox News judge does a great job explaining why President Trump is in real trouble," tweeted Sanders.
In the video, Napolitano details just how messy Trump's legal issues have become. His comments in the video center on recent court documents from prosecutors in the State's Attorney's Office of the Southern District of New York (SDNY)—and not special counsel Robert Mueller—that alleged that Trump directed illegal hush money payments to Stormy Daniels and Karen McDougal, who allege they had affairs with the then-candidate.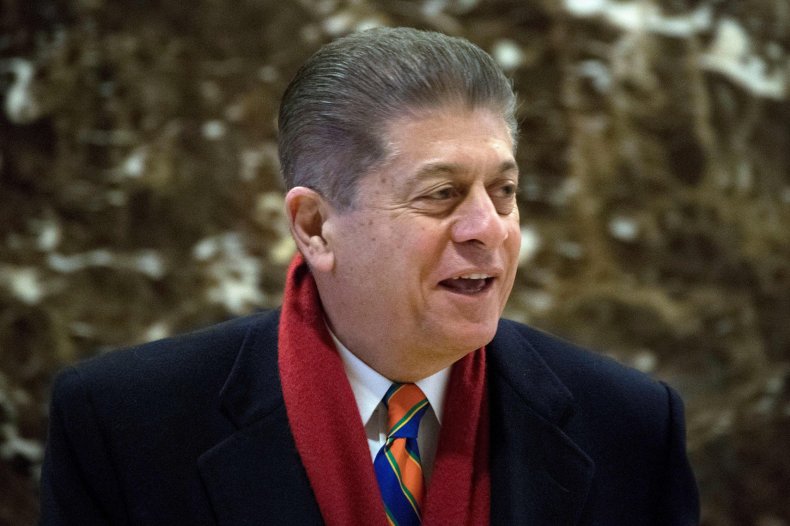 Napolitano said, in part:
"Career prosecutors here in New York City have evidence the president of the United States committed a felony by ordering and paying [former Trump lawyer] Michael Cohen to break the law. How do we know that? They told the federal judge. Under the rules, they can't tell that to a federal judge unless they have that hardcore evidence. Under the rules they can't tell that to a federal judge unless the intend to do something with that evidence."
In the last few days, Napolitano has repeatedly emphasized how serious the situation surrounding Trump has become. He even authored a piece on the Fox News site which plainly stated that the president was "directly in the legal crosshairs of federal prosecutors."
And, when hosts of Fox & Friends—a show Trump thoroughly enjoys—parroted Trump's defense that Cohen's payments to Daniels and McDougal might've been a form of "damage control," Napolitano pointed out that's not what had been said in the courtroom.
"If you do this as part of a scheme, to try to hide it, then it's not a civil wrong, then it's a crime. That's what the judge found yesterday," Napolitano said, via the Huffington Post.