Putin's Number One Critic Praises Bernie Sanders' New Hampshire Win: 'I Was Rooting for Him'
After Bernie Sanders came out on top in the New Hampshire primary contest, the Russian opposition figure said to be the scourge of Russian president Vladimir Putin has tweeted his backing for the Vermont senator.
Sanders has emerged as the frontrunner for the Democrat ticket after he finished ahead of the mayor of South Bend, Indiana, Pete Buttigieg and senators Amy Klobuchar, Elizabeth Warren and former vice president Joe Biden in Tuesday's primary.
Anti-corruption activist Alexei Navalny tweeted his support, writing in Russian, "So nice to wake up and find out that Bernie won! I am rooting for him."
Navalny's support for Sanders on Wednesday morning got more than 1,000 likes and was remarked upon by Navalny critic and member of the Public Chamber of the Russian Federation, Ilya Remeslo, who tweeted to his 26,000 followers: "Another victory for Navalny's headquarters."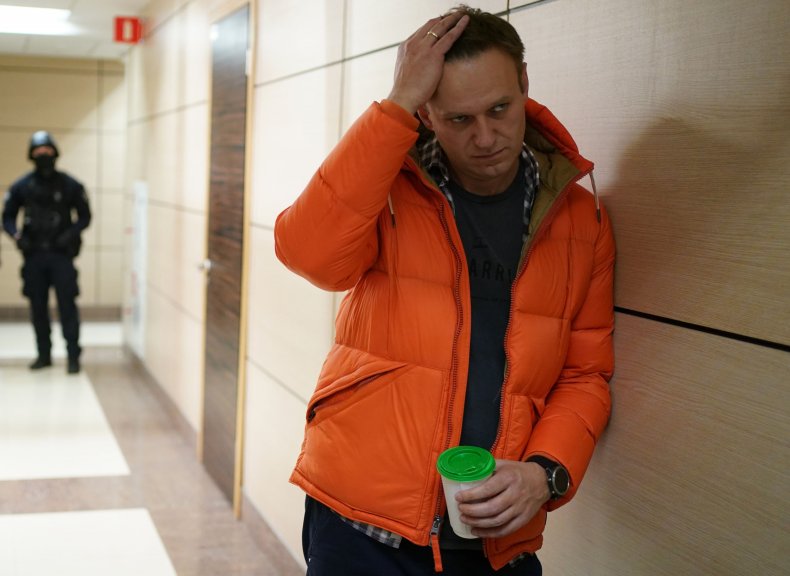 Journalist Ben Judah, who wrote the book Fragile Empire, How Russia fell in and out of love with Vladimir Putin, retweeted Navalny's message, writing to his 37,000 followers: "No surprise that Navalny backs Sanders."
He said this was because Sanders had "condemned Putin's militarism," as well as "condemned Kremlin interference" in the U.S. election and, had a "rock solid anti-kleptocracy policy."
Sanders has touted the need to isolate Putin, with his policies on his website FeelTheBern, describing the need to "temper Russian aggression," and making Moscow accountable "for their efforts to meddle in elections in the United States."
Newsweek has contacted Sanders' campaign for comment.
Navalny is the most prominent anti-establishment figure in Russian politics. Denied airtime on state television, he has millions of followers on YouTube, where he unsparingly uncovers graft among Russia's political elite.
Founder of the Anti-Corruption Foundation, Navalny has been arrested on a number of occasions by the Russian authorities. His suspended sentences on charges of embezzlement, which he says were politically motivated, have ruled him out, so far, of running for president.
Last month, he reported on his YouTube channel how the country's new prime minister, Mikhail Mishustin, whom Putin surprisingly appointed, owns properties worth millions of dollars which are at odds with his declared salary.
His predecessor, Dmitry Medvedev, has also been in the cross hairs of Navalny whose film in 2017 accused the former prime minister of embezzling millions.
Last year he also accused the ex-prime minister's wife, Svetlanda Medvedeva, of secretly owning a private jet worth $50 million, The Moscow Times reported.
Meanwhile, the impact of a potential Sanders presidency on ties with Russia was raised by ex-Goldman Sachs CEO Lloyd Blankfein, who tweeted on Wednesday the Vermont senator was "just as polarizing as Trump AND he'll ruin our economy and doesn't care about our military."
"If I'm Russian, I go with Sanders this time around."
In response, Sanders' campaign manager Faiz Shakir tweeted: "This is what panic from the Wall Street elite looks and sounds like."