Bernie Sanders Asks Biden to Prevent Medicare Premium Hike Tied to Pricey Alzheimer's Drug
In a letter to the White House on Friday, Vermont Senator Bernie Sanders asked President Joe Biden to stop a Medicare premium rise he called an "outrageous increase" attributed to the Alzheimer's drug Aduhelm.
The biotechnology company Biogen manufactured the drug, which costs $56,000 a year, according to the Associated Press, which received a copy of the letter.
"Biogen's $56,000 price of Aduhelm is the poster child for how dysfunctional our prescription drug pricing system has become," Sanders wrote to Biden. "The notion that one pharmaceutical company can raise the price of one drug so much that it could negatively impact 57 million senior citizens and the future of Medicare is beyond absurd. With Democrats in control of the White House, the House and the Senate we cannot let that happen."
If Biden agrees to Sanders' request, the scheduled January increase of $21.60 per month to Medicare's Part B premium for outpatient care would decrease to around $10. This would make the monthly premium for 2022 around $159, as opposed to the potential $170.10.
The planned increase in the Medicare premium is the biggest ever in dollars. The Medicare Trustees' report had estimated a $10 increase from the current cost, which is $148.50, as recently as August. The higher rate is so Medicare will have a reserve prepared if the program formally grants coverage for Aduhelm, Medicare said.
Alzheimer's is a progressive neurological disease with no cure, affecting around 6 million Americans, with most being old enough to qualify for Medicare.
The Food and Drug Administration controversially granted approval for Aduhelm, the first medication for Alzheimer's in approximately two decades, during the summer despite outside advisers' recommendations, deeming that the drug would slow dementia through reducing plaque clumps in the brain.
For more reporting from the Associated Press, see below.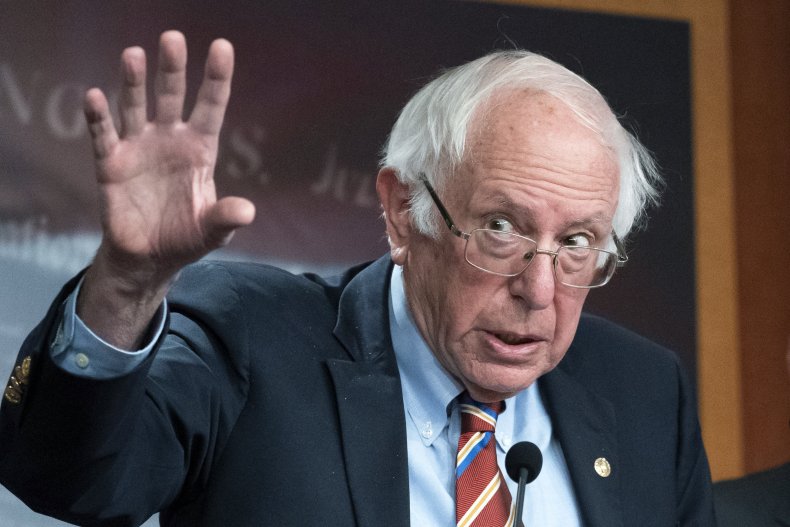 Many experts say Aduhelm's benefit has not been clearly demonstrated. The Department of Veterans Affairs declined to list the medicine on its roster of approved drugs.
Medicare has begun a formal assessment to determine whether it should cover the drug, and a final decision isn't likely until at least the spring. For now, Medicare is deciding on a case-by-case basis whether to pay for Aduhelm.
Sanders' letter comes as Democrats have had to step back from their dream of delivering dental and vision coverage to Medicare recipients as part of Biden's sweeping social agenda legislation. They've also had to narrow the scope of price negotiations with drug companies, although coverage for hearing aids stayed in the bill.
Even if the legislation passes, its benefits will phase in over time and would not be available right away. But the premium hike would hit after the new year.
Sanders wrote that "it could not come at a worse time for older Americans all over this country who are struggling economically."
Sanders asked Biden to order Medicare to hold off on approving coverage of Aduhelm until there is scientific consensus about its benefits.
Biogen has defended its pricing, saying it looked carefully at costs of advanced medications to treat cancer and other conditions. A nonprofit think tank focused on drug pricing pegged Adulhelm's actual value at between $3,000 and $8,400 per year—not $56,000—based on its unproven benefits.