Bernie Sanders: Bankers Have 'Hijacked" the Federal Reserve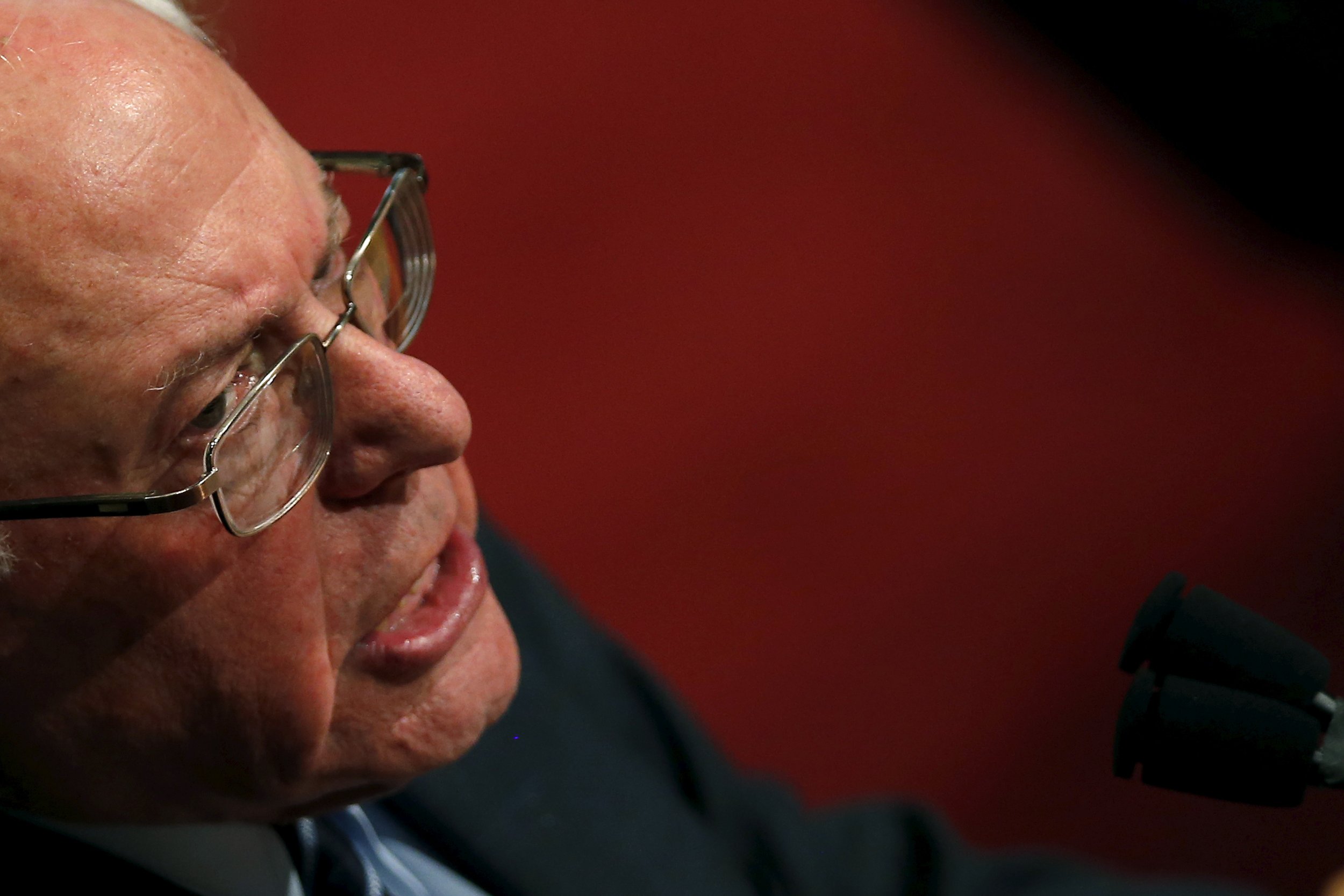 WASHINGTON (Reuters) - Democratic presidential candidate Bernie Sanders lambasted the Federal Reserve on Wednesday as an institution that has been "hijacked by the very bankers it regulates" and called for banning bank executives from regional Fed governing boards.
The populist Sanders last week criticized the Fed's decision to raise interest rates and acknowledged proudly in a Saturday night debate that Wall Street won't like him in the White House.
"Wall Street is still out of control," Sanders wrote in a New York Times opinion piece.
Seven years after large U.S. banks were bailed out by the Treasury Department because they were too big to fail, the banks have become even bigger, leaving taxpayers at risk of another bailout, he said.
"To rein in Wall Street, we should begin by reforming the Federal Reserve," Sanders wrote. "Unfortunately, an institution that was created to serve all Americans has been hijacked by the very bankers it regulates."
The chief executives of the largest banks in America serve on Federal Reserve boards, he said, likening that to the chief of Exxon Mobile running the Environmental Protection Agency.
He said banking executives should be barred from serving on the boards of the Fed's regional banks and board members should be nominated by the president and chosen by the Senate.
Sanders blamed the Fed's decision last week to raise interest rates on pressure from bankers and said that, as a rule, the Fed should not hike rates until unemployment is lower than 4 percent.
Sanders' relentless focus on the ills of Wall Street has kept pressure on Democratic front-runner Hillary Clinton, who has had friendlier relations with corporate America and received significant campaign donations from big banks - second only to Republican presidential contender Jeb Bush.
During the last Democratic debate, a moderator cited a 2007 Fortune magazine cover titled "Business Loves Hillary" and asked whether corporate America should love her in 2016. "Everybody should," Clinton quipped.
In the opinion piece, Sanders called for "full and unredacted" transcripts of Federal Open Market Committee meetings to be released within six months instead of the current five years.
He also said the Government Accountability Office should conduct a "full and independent audit" of the Fed.
"The sad reality is that the Federal Reserve doesn't regulate Wall Street; Wall Street regulates the Fed," Sanders wrote.