Beto O'Rourke on Bernie Sanders Presidential Run: 'I'm a Capitalist'
Beto O'Rourke, who is considering joining the crowded Democratic 2020 presidential field, took time to congratulate Bernie Sanders, who just joined the race on Tuesday. O'Rourke, however, added one important caveat: "I'm a capitalist," he said, marking a clear distinction between him and Sanders, a democratic socialist.
O'Rourke might be sensitive about being lumped in with Sanders after SenatorTed Cruz of Texas repeatedly called the former congressman a socialist during his fight for Cruz's Senate seat in the 2018 midterm elections.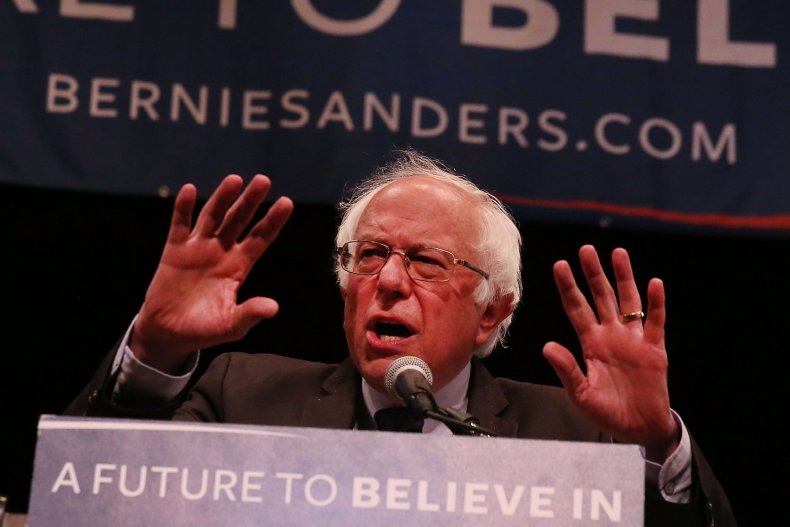 When asked to name something he admired about O'Rourke during a debate, Cruz used the opportunity to compare O'Rourke to Sanders and say Sanders was a big fan of socialism.
"Bernie Sanders believes in what he is fighting for. He believes in socialism. Now, I think what he is fighting for doesn't work. But I think you are absolutely sincere, like Bernie. You believe in expanding government and high taxes," said Cruz.
O'Rourke has also repeatedly shirked the progressive-Democrat label that's been given to him because of his approach to immigration and drug policy.
"I don't know. I'm just, as you may have seen and heard over the course of the campaign, I'm not big on labels," O'Rourke said to reporters while on the campaign trail. "I don't get all fired up about party or classifying or defining people based on a label or a group. I'm for everyone."
O'Rourke's comments about Sanders came after he had accepted the "El Pasoan of the Year" award. The ceremony kicked off with a video of House Speaker Nancy Pelosi congratulating O'Rourke, to which he quipped that he didn't believe she knew who he was.
The three-term congressman has polled right behind Sanders in early surveys of Democratic voters, but he has not yet declared he's running. In early February, O'Rourke told Oprah Winfrey he would decide by the end of the month. This week, he traveled to Illinois and Wisconsin, signs that he's seriously considering it. On Tuesday, O'Rourke said he was also considering running for the U.S. Senate again in 2020, this time against incumbent Senator John Cornyn, and would not rule out a vice presidency.
Sanders, within the first four hours of declaring his entry in the 2020 race, received $1 million from donors in all 50 states.
"We're gonna win," Sanders said of his campaign Tuesday morning. "We are gonna also launch what I think is unprecedented in modern American history, and that is a grassroots movement to lay the groundwork for transforming the economic and political life of this country. That's what's different."