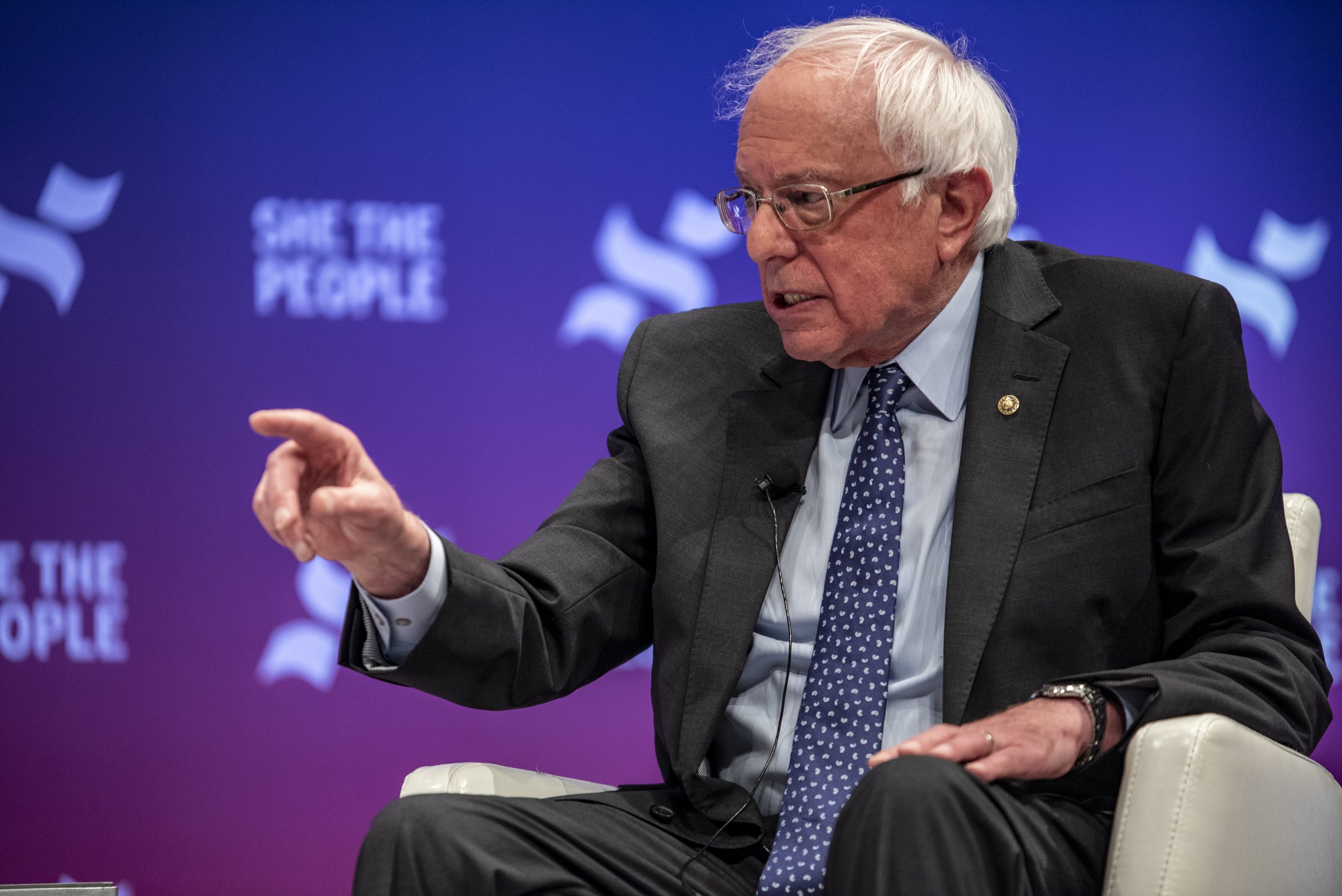 As Avengers: Endgame continues to dominate the box office, Sen. Bernie Sanders (I-VT.) urged Disney to use the profits it makes from the superhero smash hit to better pay its staff.
"What would be truly heroic is if Disney used its profits from Avengers to pay all of its workers a middle class wage, instead of paying its CEO Bob Iger $65.6 million – over 1,400 times as much as the average worker at Disney makes," the 2020 presidential candidate tweeted on Monday afternoon, alongside a link to a Bloomberg article detailing how the Walt Disney Company shares had hit record levels after the corporation's latest Avengers film shattered box-office records.
Bloomberg confirmed in the report that Disney shares had gained as much as "1.8 percent in the stock's fifth-straight daily gain," while "AMC Entertainment jumped as much as 3.6 percent and IMAX climbed 4 percent." These gains are the direct result of the success of Avengers: Endgame, which raked in $1.22 billion worldwide in its opening weekend and broke multiple box-office records.
Sanders comments on Monday were not the first time the self-described democratic socialist has voiced similar criticisms of Disney over the treatment of its staffers. During Sanders' 2016 presidential campaign, he repeatedly criticized the company for paying CEO Bob Iger tens of millions in wages, while Disneyland workers were being shortchanged.
In response, Iger fired back at Sanders in a private Facebook post, where he pointed out that Disney had created more than 10,000 jobs before attacking the senator for not contributing as much to the job market. "To Bernie Sanders: We created 11,000 new jobs at Disneyland in the past decade, and our company has created 18,000 in the U.S. in the last five years. How many jobs have you created? What have you contributed to the U.S. economy?" Iger wrote.
Last June, Sanders reiterated his criticisms of the company, telling a rally of Disneyland workers at an Anaheim church: "I want to hear the moral defense of a company that makes $9 billion in profits, $400 million for their CEOs and have a 30-year worker going hungry. Tell me how that is right."
"The struggle that you are waging here in Anaheim is not just for you," Sanders added. "It is a struggle for millions of workers all across this country who are sick and tired of working longer hours for lower wages."
Sanders officially announced his second presidential bid in February. In 2016, he lost the Democratic primary to Hillary Clinton.
"I am asking you to join me today as part of an unprecedented and historic grassroots campaign that will begin with at least a million people from across the country," the Vermont senator said, in an email to supporters.
In the latest Monmouth University Poll, released last week, Sanders slumped a few points to 20 percent, coming in at second place among a field of 24 already-announced and potential Democratic candidates. Former Vice President Joe Biden held the top spot, with 26 percent of votes from Democrats and Democratic-leaning respondents.