Bernie Sanders Calls GOP Economic Relief Plan 'A Terrible Offer'
Vermont Independent Senator Bernie Sanders said on Monday the $1 trillion economic stimulus package proposed by the GOP was a "terrible offer."
Senate Majority Leader Mitch McConnell unveiled the plan, which included a proposition to cut unemployment benefits from an extra $600 per week to $200 per week. Democrats have already proposed their next stimulus package that will cost roughly $3 trillion. Under the Democratic proposal, the extra $600 unemployment bonus would extend until the end of 2020. Currently, the extra unemployment money is due to expire on Friday.
Senator Sanders told MSNBC host Chris Hayes that the plan showed the Republican Party's true colors.
"I think you got a bunch of folks who believe we should not be spending money on working people, on the children, on the elderly, on the people in need," Sanders said. "That's just what they believe. And I think that they will pay a political price."
"But I think that McConnell and others are going to understand they are going to have to move," Sanders continued. "This is their initial offer, and it's a terrible offer, but I believe they will make a move very, very significantly in our direction."
Sanders also criticized a part of the proposed package which would offer increased business deductions on entertainment and meals.
"They are now giving 100 percent deduction for rich people to go out and have three-martini lunches," Sanders said. "But you know what? Millions of families in this country are facing hunger."
Newsweek reached out to Senator McConnell's office for comment.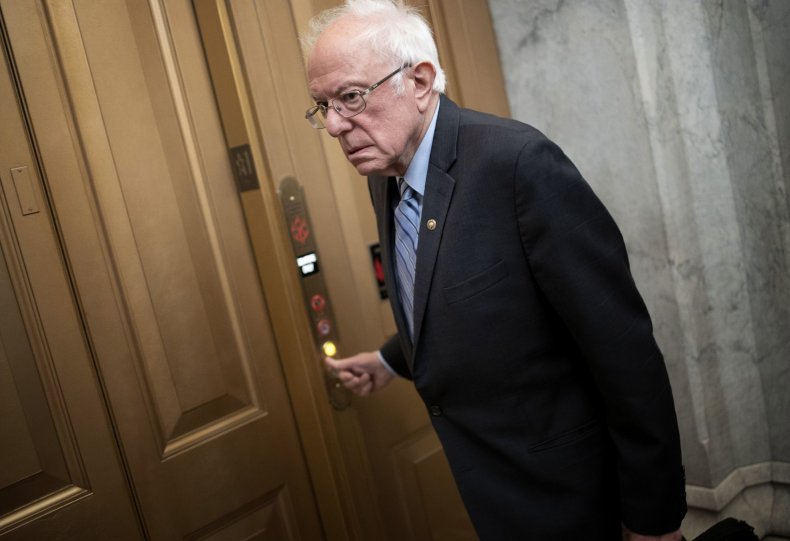 McConnell told reporters Monday the GOP proposal was "comprehensive."
"The American people need help, they need it to be comprehensive and they need it to be carefully tailored to this crossroads," McConnell said. "That is what this Senate majority has assembled."
House Speaker Nancy Pelosi said talks between Democrats and Republicans concerning a bipartisan agreement on the next round of economic relief were ongoing. "Time is running out," Pelosi said Monday. "If Republicans care about working families, this won't take long."
Included within the GOP proposal are $16 billion in state funding for coronavirus testing and contact tracing. Another round of $1,200 direct cash payments to Americans is also in the GOP proposal, although new guidelines would be put in place to cancel payments to inmates and the deceased.
Long endorsed by President Donald Trump but not included in the GOP proposal was a payroll tax cut. Payroll taxes are levied on businesses and utilized by the government to fund Social Security. In July, Trump said a payroll tax cut would be a "tremendous saving and I think it's an incentive for companies to hire their workers back and keep their workers."
Trump's insistence on the tax cut appeared to have changed as the GOP readied its proposal. Treasury Secretary Steven Mnuchin said Thursday on CNBC that the GOP proposal did not include the payroll tax cut because "the President's focus is he wants to get money into people's pockets now because we need to open the economy."