Bernie Sanders Calls Out Amazon, Netflix, Starbucks and Other Companies That Paid $0 Federal Income Tax in First Year of Trump Tax Law
Democratic Presidential candidate Senator Bernie Sanders tweeted a list of corporations that did not pay any federal income taxes in 2018 under President Donald Trump's tax laws.
Sanders called out companies like Amazon, Delta Air Lines, Netflix, Starbucks Coffee and others.
Newsweek reached out to Sanders' campaign but did not receive comment in time for publication.
Sanders' tweet coincides with the publication of a report from the Institute on Taxation on Economic Policy (ITEP) which lists a total of 91 corporations that did not pay income tax in 2018.
"While the statutory federal tax rate is 21 percent," the report said, "the 379 corporations in this study paid slightly more than half that rate, 11.3 percent, on their U.S. income in 2018. Many companies paid far less, including 91 that paid nothing last year."
Some companies not paying income tax is allowable under the Tax Cuts and Jobs Act (TCJA) which became law in 2017. Federal corporate income tax rates were reduced and an attempt was made to "broaden the corporate tax base by eliminating some common loopholes," according to the ITEP report.
Other companies mentioned in the ITEP report as paying zero or less in federal income tax in 2018 include Levi Strauss, Pitney-Bowes, Occidental Petroleum and Activision Blizzard.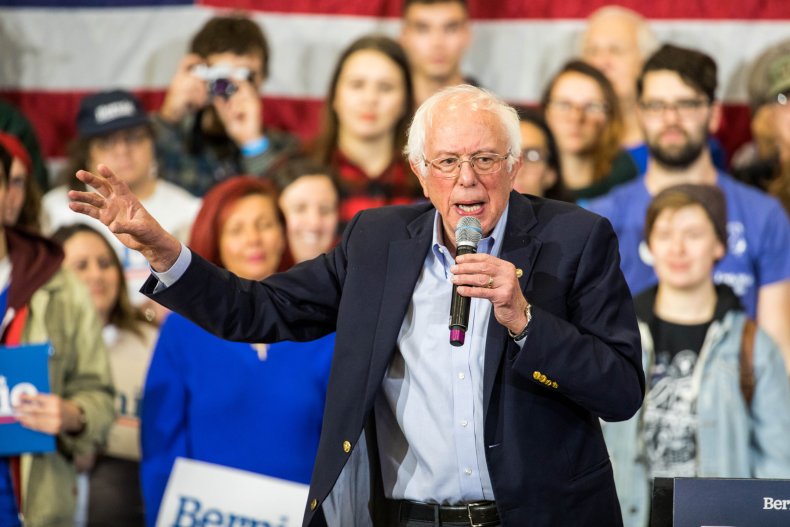 In an April article, Secretary of the Treasury Steven T. Mnuchin called the TCJA a success. "In fact," he wrote, "we are pleased to report that we have experienced a year of more jobs, bigger paychecks, increased business investment and lower tax liability."
"Capital investment is increasing," Mnuchin continued. "Americans are returning to the workforce, and consumers have more money in their pockets. President Trump's economic program is leading to more jobs and higher wages for hardworking Americans."
Sanders' proposed economic plan known as the Corporate Accountability and Democracy Plan (CADP) would reverse the tax breaks instituted by the Trump administration and close off loopholes in the existing tax plan. Mergers and acquisitions completed during Trump's presidency would also be reviewed and potentially undone.
According to Sanders' website, the CADP would generate up to $3 trillion over the span of a decade "by repealing all of the disastrous corporate tax breaks enacted under Trump, closing corporate tax loopholes, and demanding that large corporations pay their fair share of taxes."
Sanders claims that if his tax plan had been in effect last year, Amazon would have paid up to $3.8 billion in federal income taxes.
Trump tweeted in April that his tax plan was good for everyone, including Sanders.
"Bernie Sanders and wife should pay the Pre-Trump Taxes on their almost $600,000 in income," Trump wrote. "He is always complaining about these big TAX CUTS, except when it benefits him. They made a fortune off of Trump, but so did everyone else- and that's a good thing, not a bad thing!"