Bernie Sanders Calls Out Wall Street Firm BlackRock for 'Destroying the Amazon Rainforest'
Wall Street investment firm BlackRock sent a letter to its clients Tuesday claiming that sustainability would now be the core value regarding its investments. But Senator Bernie Sanders wants the company to do more than that.
"BlackRock, the largest Wall Street investment firm in the world, says today that it will focus on environmental sustainability," Sanders tweeted. "It can start by ending its investments in destroying the Amazon rainforest. Funding the slashing and burning of our planet's lungs is a disgrace."
Newsweek reached out to BlackRock for further comment but did not receive a response in time for publication.
Embedded within the tweet is a video from the Sanders campaign which claims "BlackRock, the largest investment firm in the world, invests $1.6 billion in rainforest-destroying companies, like palm oil, cattle, and paper interests."
In the video, BlackRock is also said to be "empowering" Brazilian President Jair Bolsonaro's environmental policies which "encouraged slashing and burning of the rainforest for profit."
"The rainforest in the Amazon is the lungs of the planet," Sanders says in the video. "They are absorbing carbon dioxide. They are producing oxygen. You destroy that, you impact not only the people of Brazil but of the entire planet."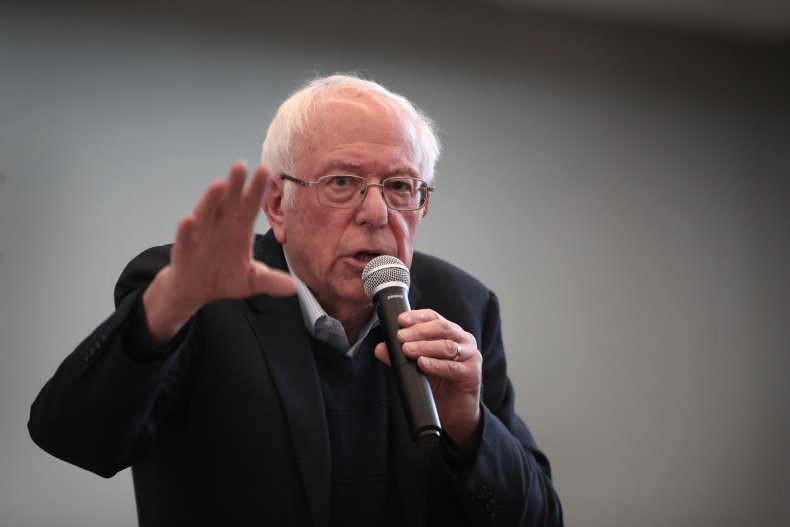 "This is not an American issue, it's not a Brazilian issue, it's not a German issue or a Russian issue," Sanders continued. "We have got to go forward as a planet to transform our energy system. We are in it together."
"The same forces that are behind Wall Street greed are the same folks that are contributing to our climate crisis and destroying our earth," says Michigan Democratic Representative Rashida Tlaib in the video. "Big financial giants like BlackRock are using our hard-earned money and taking it and destroying our rainforest and it's important for us to know what this is. This is corporate greed, which is a disease that is destroying our earth and destroying our planet and it's important for us to stand up against this and join folks like Senator Sanders and fight back."
Sanders' video was released the same day as the first Democratic debate of 2020 during which Sanders is expected to talk about his Green New Deal, an environmental plan that has been a cornerstone of his campaign.
Under the Green New Deal, Sanders has made "reaching 100 percent renewable energy for electricity and transportation by no later than 2030 and complete decarbonization of the economy of 2050 at [the] latest" a goal, according to Sanders' website.
Sanders has also said he will declare climate change a national emergency, establish a "reimagined and expanded" Civilian Conservation Corps and end unemployment through the creation of 20 million jobs.
While BlackRock did express its desire to move towards investment in sustainable energy, the letter to clients did explain there would be a period of transition.
"As we move to a low-carbon world, investment exposure to the global economy will mean exposure to hydrocarbons for some time," read the letter. "While the low-carbon transition is well underway, the technological and economic realities mean that the transition will take decades. Global economic development, particularly in emerging markets, will continue to rely on hydrocarbons for a number of years. As a result, the portfolios we manage will continue to hold exposures to the hydrocarbon economy as the transition advances."