Bernie Sanders Calls on Trump to Help Iran After Deadliest Earthquake of 2017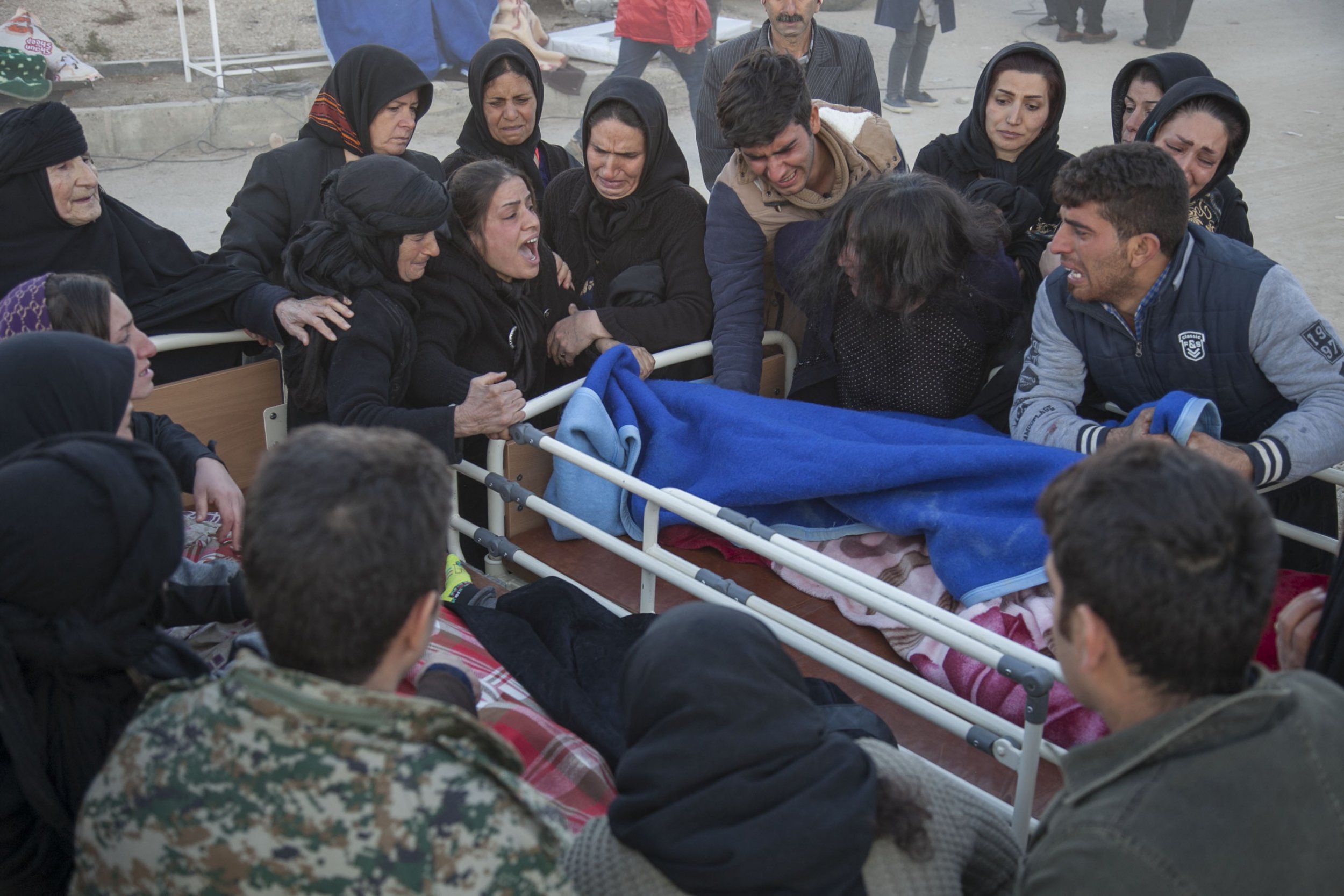 Independent Senator Bernie Sanders of Vermont has called on President Donald Trump to put aside his hardline politics and offer assistance to Iran after the country was hit Sunday by what's become the deadliest earthquake of the year.
With casualties having reached at least 452 people dead and thousands more injured, mostly in Iran, according to CNN, the influential democratic socialist lawmaker appealed Monday to the current U.S. administration to support Iran's recovery efforts as former Presidents George W. Bush and Barack Obama did in the past.
Related: The Iran-Iraq earthquake may soon be the deadliest of 2017
"The devastation from the earthquake in Iran last night is horrific. My thoughts are with the victims, their loved ones and the communities that must cope with this catastrophe," Sanders tweeted.
"I hope and expect that the United States will assist in disaster relief efforts for Iran, as we did in 2003 and 2012. At a time of growing tension between our two countries, this would be an important act of friendship," he added in a follow-up tweet.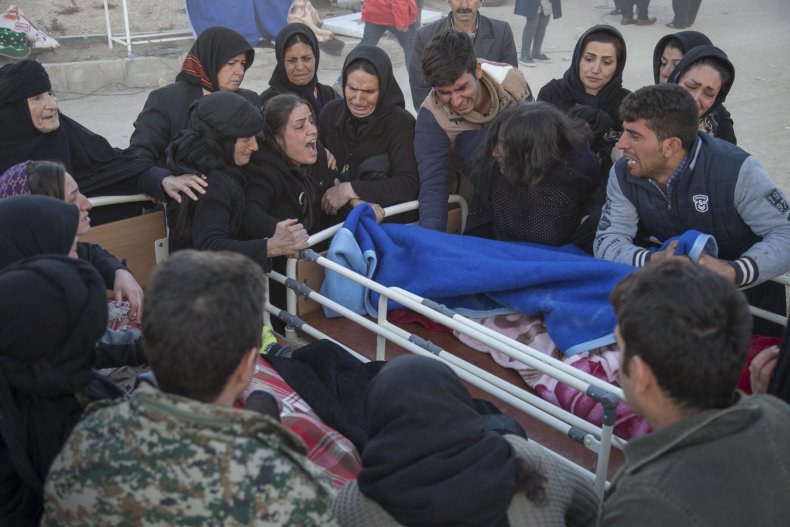 Sanders, who unsuccessfully contended for the Democratic Party candidacy in last year's election, has been a vocal critic of Trump's policies at home and abroad, including the Republican leader's rejection of the Joint Comprehensive Plan of Action (JCPOA). The landmark deal, signed in 2015 by the U.S., Iran and other world powers unfroze billions of dollars worth of sanctioned Iranian assets in exchange for Tehran agreeing to severely curb its nuclear production.
Days after Trump branded the JCPOA "one of the worst and most one-sided transactions the United States ever entered into" during a fiery U.N. General Assembly speech in September, Sanders appealed to lawmakers and citizens alike to protect the agreement. He called the administration's desire to walk away from the deal "a serious mistake" that would be made by "a reckless president and an irresponsible Congress," The Hill reported.
Against the advice of its other signatories, Trump decertified the treaty last month, leaving it up to Congress to decide whether and how to renegotiate its terms, something Iran has said would not be possible. He also doubled down on his accusations that Iran supported groups considered terrorist organizations by the U.S.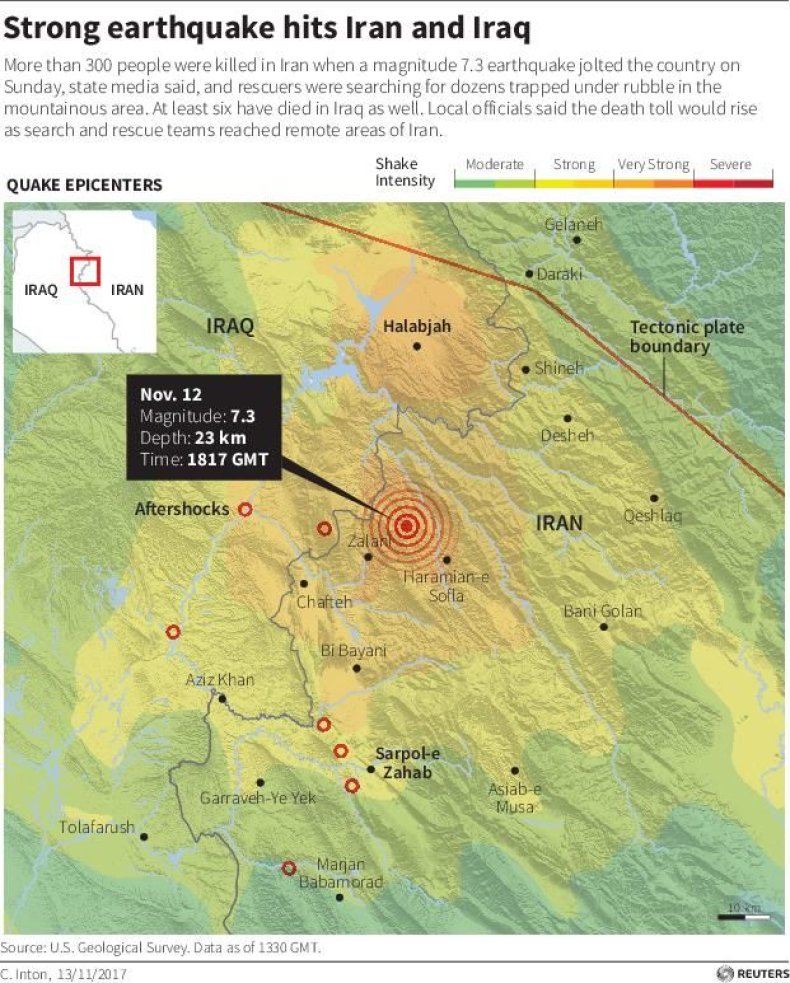 Sanders's concern toward Trump's difficulty in separating political and humanitarian causes likely stemmed from the administration's controversial response to twin Islamic State militant group (ISIS) attacks that struck Tehran in June. After at least 17 people were killed and dozens more wounded when militants shot up Iran's parliament building and a shrine dedicated to Islamic Republic founder Ayatollah Ruhollah Khomeini, Trump appeared to blame the Iranian government, despite the fact that both the U.S. and Iran were deeply involved in the battle against ISIS in Iraq and Syria.
"We grieve and pray for the innocent victims of the terrorist attacks in Iran, and for the Iranian people, who are going through such challenging times," the June 7 statement read. "We underscore that states that sponsor terrorism risk falling victim to the evil they promote."
Iranian Foreign Minister Mohammad Javad Zarif called the White House statement "repugnant" and blamed U.S. policies for creating fertile ground for the rise of ISIS in the Middle East.