Bernie Sanders Campaign Pays Fine Over 'Illegal' Contribution From Foreign Political Party
Senator Bernie Sanders' campaign agreed to pay a $14,500 fine to the Federal Election Commission last month after the agency ruled the independent's 2016 presidential campaign had accepted an illegal contribution from the Australian Labor Party.
The Sanders campaign, however, did not admit fault in its agreement with the FEC, which concluded the ALP's transportation and stipend costs to young Australian volunteers to work at Sanders campaign events in early 2016 was a campaign contribution, according to New Hampshire local television station WMUR.
The original complaint with the FEC was filed by New Hampshire House Speaker William O'Brien in March 2016 after the Australian volunteers were captured on video tearing down Trump campaign signs in New Hampshire.
The ALP agreed to pay a fine of the same amount and not to contest the FEC's ruling that its $24,422 in flight and stipend costs was a "prohibited in-kind foreign contribution."
Under U.S. campaign finance law, only American citizens are allowed to make contributions to political campaigns.
In a statement to the network on Wednesday, the Sanders campaign said it did not "agree that it broke any rules" but opted to pay the fine "in order to avoid a long and expensive fight with the FEC over the technical status of these young people."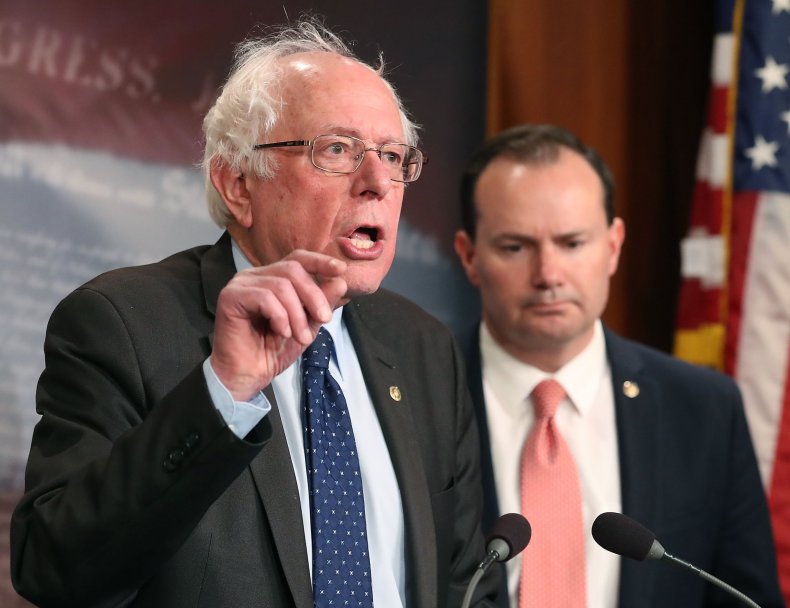 "During the course of the campaign thousands and thousands of young people from every state and many other countries volunteered. Among them were seven Australian young people who were receiving a modest stipend and airfare from the Australian Labor Party so they could learn about American politics," the campaign said in a statement. "The folks on the campaign managing volunteers did not believe the stipend disqualified them from being volunteers."
The agreement came as the country deals with repeated reports and warnings about Russian interference in the 2016 election in order to prop up President Donald Trump, as well as Sanders and several other candidates other than Democrat Hilary Clinton, according to Special Counsel Robert Mueller's wide-ranging investigation of Russian election meddling.
Trump has repeatedly denied any collusion took place between his campaign and Russia to win the White House. Last month, Sanders appeared to push back on the special counsel's findings that Russian interference helping his campaign against Clinton.