Bernie Sanders Claims 'Every Study Out There' Says Medicare for All Will Save Money—But These Studies Don't
Vermont Sen. Bernie Sanders is facing scrutiny after making a sweeping claim during Tuesday's Democratic primary debate in Charleston, South Carolina, that "every study" has shown a single-payer "Medicare for All" system will save taxpayers money.
Promoting his signature Medicare for All plan, Sanders said at one point during the debate that "every study out there, conservative or progressive, says: 'Medicare for All' will save money."
While it is true that some studies have suggested that the plan could cost less than the current health care system in the U.S., other studies have found that Medicare for All would only increase spending.
Sanders appeared to embrace one particular study during the debate: a recent study published in medical journal The Lancet, which determined that his plan could cost $450 billion less in one year than the current framework.
The Lancet paper estimates that the costs for Medicare for All could come to $17 trillion over 10 years, a significantly lower amount compared to the roughly $30 to $40 trillion other studies have estimated the plan might cost the U.S. over a decade.
However, critics have been quick to dismiss that study, with health economists warning that its findings rely on unrealistic assumptions to arrive at that number.
"The assumptions are unrealistic," Gerard Anderson, a health economist at Johns Hopkins University in Baltimore recently told Kaiser Health News.
Noting that the study claims hospitals would spend less money on overhead costs with a single insurance plan, Anderson said the research ignores all the other costs that they would need to cover, including staffing electronic health records.
"You are never going to save that much money from the various providers," Anderson asserted.
In the wake of Tuesday's debate, a number of outlets, including The New York Times, seized on Sanders' use of the Kaiser study to rally support around Medicare for All, while also deeming his claims that "every study" has found the plan to be less costly as "false."
A spokesperson for the Sanders campaign defended the claim, however, telling Kaiser that the study's findings were "similar to 22 other recent studies that have also shown that moving to a single-payer healthcare system will cost less than our current dysfunctional healthcare system." Newsweek has contacted the Sanders campaign for comment and has asked which studies the campaign team is referring to.
On Saturday, Diane Archer, a senior adviser at Social Security Works, penned an opinion piece for The Hill, with the headline: "22 studies agree: 'Medicare for All' saves money."
Citing a paper published by PLOS Medicine, Archer notes that researchers at three University of California campuses examined 22 studies on the projected costs for single-payer health insurance in the U.S., with "every single study" predicting that, ultimately, it would yield net savings over a number of years.
"In fact, it's the only way to rein in health care spending significantly in the U.S.," Archer wrote.
"Medicare for All is far less costly than our current system largely because it reduces administrative costs," she said. "With one public plan negotiating rates with health care providers, billing becomes quite simple. We do away with three-quarters of the estimated $812 billion the U.S. now spends on health care administration."
"Even the Mercatus Center, a right-wing think tank, recently found about $2 trillion in net savings over 10 years from a single-payer Medicare for All system," Archer asserted. "Most importantly, everyone in America would have high-quality health care coverage."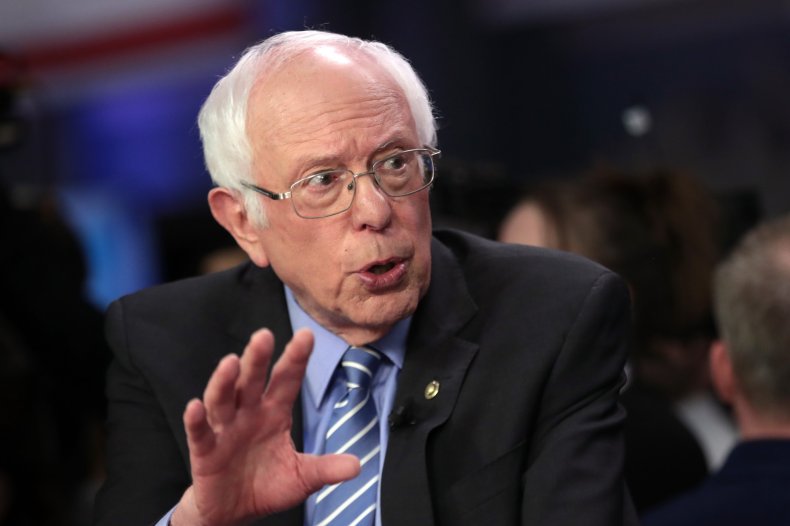 A number of analyses, however, have found that Medicare for All could cost just as much, if not more than the current system the U.S. has in place.
While the Mercatus Center's estimates do indeed appear to place the costs of the single-payer system below the costs of the current programming, other studies, including from the Urban Institute, economist Kenneth Thorpe and RAND appear to put the price tag higher.
In its own projections, the Urban Institute suggested that Medicare for All could add $34 trillion to federal spending within a decade. However, it acknowledged that cutting health spending in certain areas could lower the cost.
Thorpe has previously estimated that a single-payer health care system could cost the federal government as much as $24.7 trillion into 2026. That would not include the costs associated with long-term care benefits, which could add another few trillion.
A 2019 study from RAND led by economist Jodi Liu, meanwhile, projected that the U.S. would see a 1.8 percent increase in national health spending if Medicare for All was instituted that year.
Much of the additional spending would be due to the fact that the plan would see coverage extended to more Americans. However, the plan would also include expensive benefits, which could also increase the cost.
Liu told Kaiser that she agreed that the Lancet paper made clearly uncertain assumptions. However, she also noted that the researchers behind the study acknowledge that their findings are based on those assumptions.
Bernie Sanders Claims 'Every Study Out There' Says Medicare for All Will Save Money—But These Studies Don't | U.S.