Bernie Sanders Will Participate in a Televised Town Hall Next Week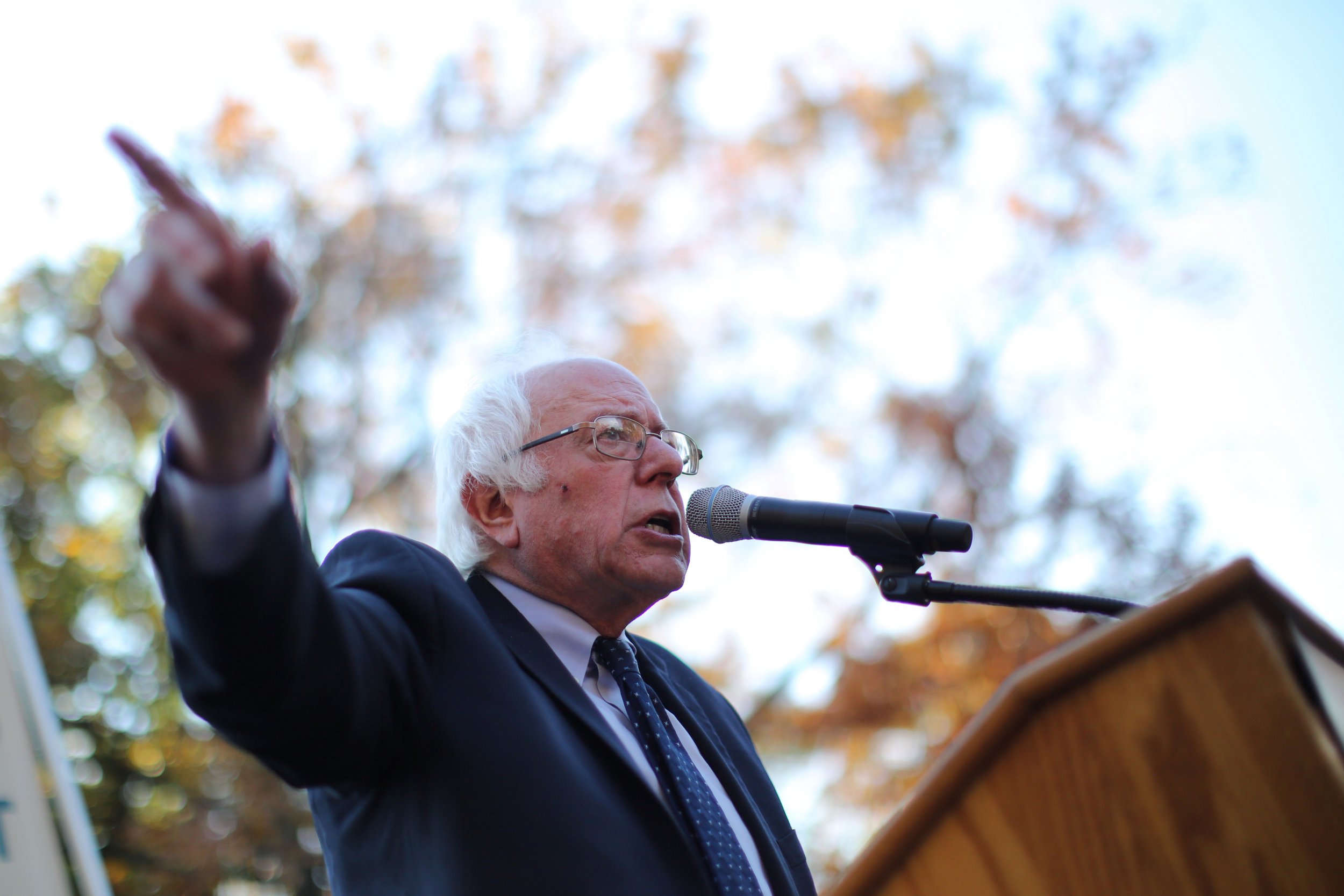 Vermont Senator Bernie Sanders will sit down with CNN for a prime-time town hall next week in Washington, D.C., less than two weeks before President-elect Donald Trump's inauguration.
Related: Bernie Sanders tapped for Senate Democratic leadership team
Senate Minority Leader Chuck Schumer appointed Sanders to a leadership role—outreach chairman—for the first Congress under Trump, which was sworn in Tuesday. CNN said Sanders, the one-time rival to Hillary Clinton for the Democratic presidential nomination, will discuss Democratic strategy under a Trump administration and will answer questions on major issues facing Americans during the one-hour event at George Washington University on January 9. CNN will broadcast the forum on TV and live-stream it on the internet, beginning at 9 p.m. Eastern time. CNN's Chris Cuomo will moderate.
Throughout his campaign, the former Democratic nominee sought to push the party into passing the most progressive platform in its history, which included eliminating tuition at public colleges and universities for in-state students. With Sanders by his side, New York Governor Andrew Cuomo on Tuesday proposed a plan to make public colleges and universities tuition-free for hundreds of thousands of students from families that earn $125,000 or less each year.
During his campaign, Sanders also notably favored universal public health care and a $15 federal minimum wage, and opposed the efforts of big banks and the Trans-Pacific Partnership trade agreement. He publicly resisted supporting Clinton until just four months before Election Day.
Now, Sanders and other elected Democrats are calling on their congressional colleagues to plan a nationwide mobilization against Trump by hosting major rallies in opposition to the Republican budget. The day of action will take place on January 15—five days ahead of Trump's inauguration—and will aim to persuade the next president to protect health care coverage, among other things. Trump and Republicans have vowed to repeal President Barack Obama's signature health care law within the next year, without yet offering an alternative measure.
"We have got to fight back," Sanders said Tuesday night on The Rachel Maddow Show. "We have to tell Mr. Trump and his friends that they're not going to get away with this."
Bernie Sanders Will Participate in a Televised Town Hall Next Week | U.S.