Hillary Clinton Accuses Bernie Sanders of Being Overly Critical of Obama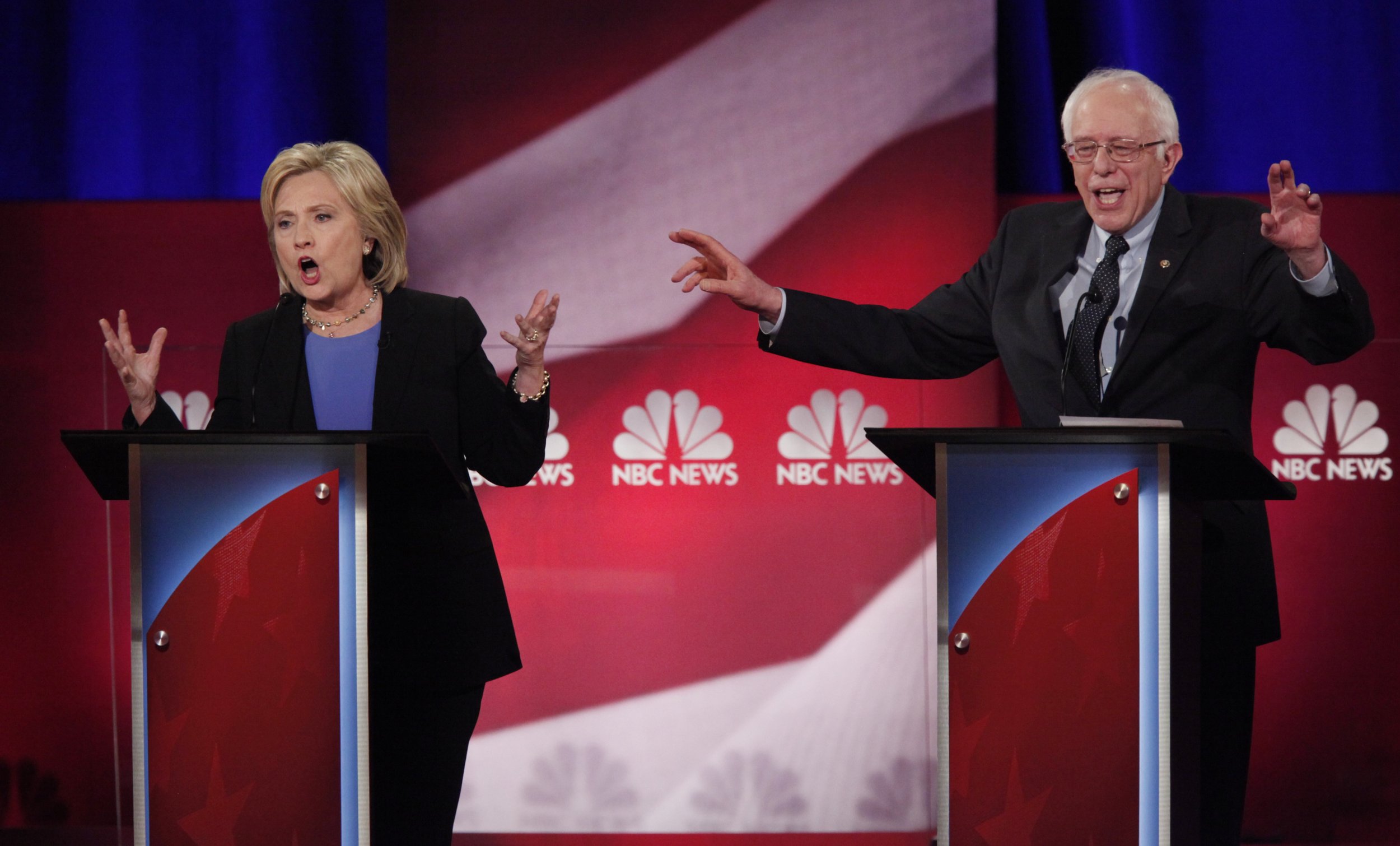 During their party's last debate before the Iowa caucuses in two weeks, Democratic front-runner Hillary Clinton on Sunday accused her closest rival for the presidential nomination, Vermont Senator Bernie Sanders, of being overly critical of the Democratic president, Barack Obama.
"He's criticized President Obama for taking donations from Wall Street. President Obama has led our country out of the great recession," Clinton said. "Senator Sanders called him weak, disappointing. He even, in 2011, publicly sought someone to run in a primary against President Obama."
Sanders fired back at Clinton, saying Obama campaigned for him as a senator in 2006. He said he did his best to see that Obama was elected first in 2008 and then re-elected in 2012.
But in a July 2011 radio interview, Sanders—who then was an Independent senator—said progressives should have a primary challenger run against the incumbent president to ensure he didn't enact cuts to major social programs. At the time, Obama was being criticized by many in his own party for endorsing unpopular proposals, including regressive cuts to Social Security.
"I think one of the reasons the president has been able to move so far to the right is that there is no primary opposition to him," Sanders said in the 2011 interview. "I think it would do this country a good deal of service if people started thinking about candidates out there to begin contrasting what is a progressive agenda as opposed to what Obama is doing."
Former Maryland Governor Martin O'Malley, who is running against Sanders and Clinton for the Democratic nomination, also has criticized Sanders for previously suggesting that Obama should face a primary challenge. Sanders responded, saying the idea didn't translate to him working against Obama.
Sanders, who was not a presidential contender at the time, ultimately endorsed Obama over Republican candidate Mitt Romney in the 2012 election.
Last week, Clinton increased her attacks on Sanders as some polls showed the senator leading the former secretary of state in the early nominating states of Iowa and New Hampshire.