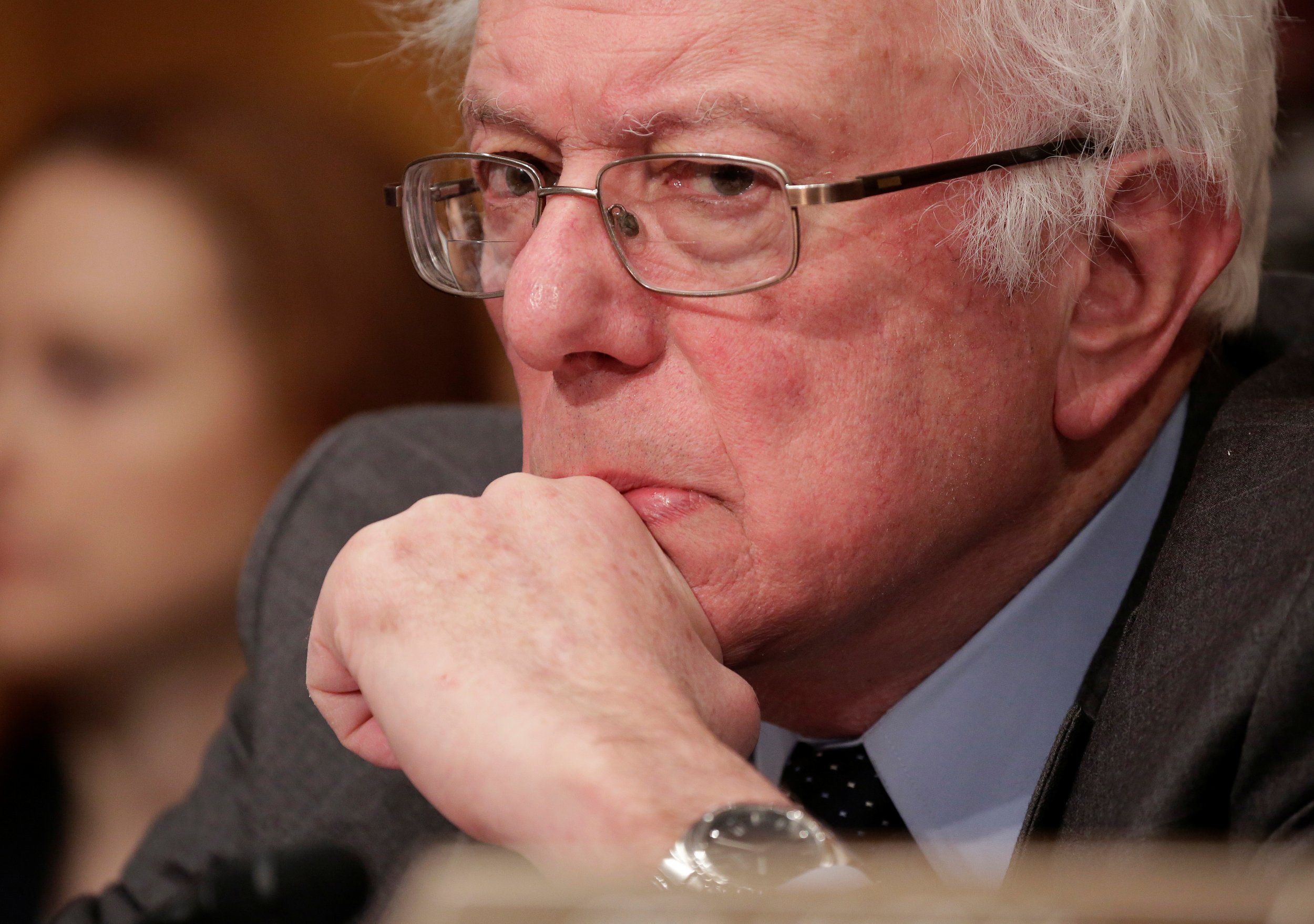 A truism: The internet is nothing if not snarky. Senator Bernie Sanders found that out first hand this week.
The former candidate for the Democratic presidential nomination tweeted Thursday: "How many yachts do billionaires need? How many cars do they need? Give us a break. You can't have it all."
A number of Twitter users were quick to point out that the Vermont senator owns three houses, which doesn't quite elevate him to billionaire status—but doesn't put him among the masses, either.
Sanders and his wife, Jane, recently bought a summer home in Vermont on Lake Champlain to add to their houses in D.C. and Burlington, Vermont. Local magazine Seven Days reported in August the Sanders family paid about $600,000 for the lakefront home in North Hero, Vermont. Jane O'Meara Sanders told Seven Days why the family chose the spot.
"We've traveled up to the islands many times over the years—almost always on day trips," she said in a statement. "We've been impressed with the North Hero community, eaten at the North Hero House and Shore Acres and have suggested them to friends who were looking for a beautiful place to stay or have dinner. St. Anne's Shrine in Isle La Motte is my favorite church and it is nearby."
OpenSecrets.org estimated in 2014 that Sanders had a net worth of $436,013. Mostly through his Senate salary and social security he makes more than $200,000 per year, which would put him in the top 4 percent of Americans. But he's still likely one of the least wealthy senators.
Roll Call pegged Sanders' net worth as 88th out of 100 in 2015. "I remain one of the poorer members of the United States Senate," Sanders said last year during a debate. That statement was ruled to be "mostly true" by fact-checker Politifact.