Bernie Sanders Lands Two Major Liberal Endorsements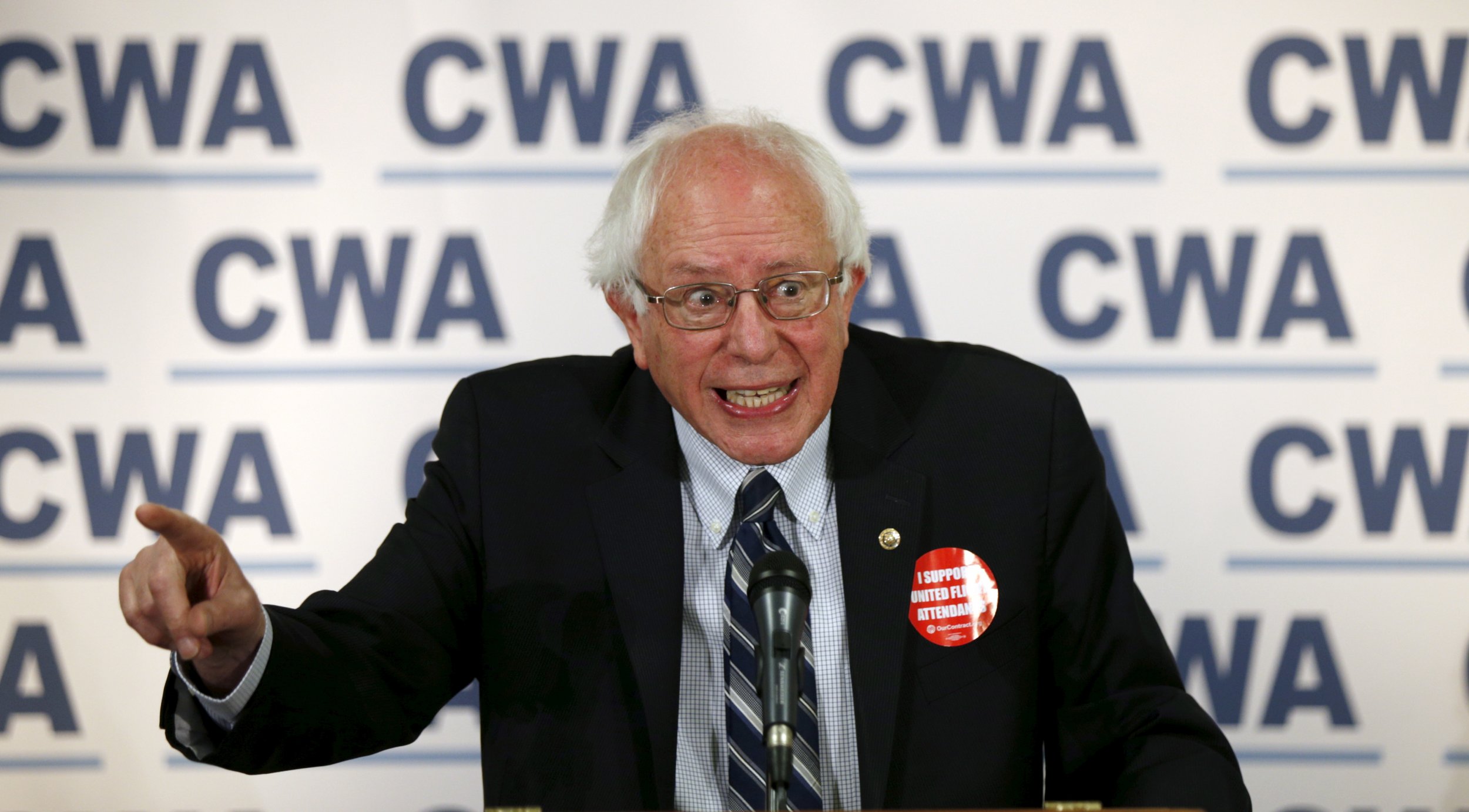 Updated | Presidential hopeful Bernie Sanders, who is currently polling in second place among Democratic candidates, picked up two significant endorsements from liberal groups on Thursday.
The Communications Workers of America (CWA), a trade union, announced its support for the Vermont senator Thursday morning. The decision to back Sanders came after a three-month process culminating in an online vote, the group said in a statement.
"I am proud of our democratic process, proud of CWA members and proud to support the candidate whose vision for America puts working families first," said CWA President Chris Shelton. "Our politics and economy have favored Wall Street, the wealthy and powerful for too long."
Shelton added that CWA members and American voters "can no longer afford business as usual" and that Sanders has called for a "political revolution," which Shelton said is needed in America.
CWA represents more than 700,000 workers, it says. Still, the endorsement is unlikely to be enough to help Sanders pull even with his main rival, former Secretary of State Hillary Clinton, who currently leads the senator by a significant margin in most polls. Clinton has already won the lion's share of organized labor's support, including the American Federation of Teachers, the American Federation of State, County and Municipal Employees, the National Education Association and the Service Employees International Union—all of which represent more than 1 million workers.
In addition to the CWA's endorsement, Sanders on Thursday picked up the official support of influential liberal group Democracy for America. This marks the first time the group, which was started in 2004, has endorsed a candidate. Unlike Sanders, who received 88 percent of votes in the group's online poll, no previous candidate had made it past the two-thirds required to receive the group's nomination.
In terms of tangible benefits, the CWA will assist Sanders with fundraising and help him on the ground in Iowa and New Hampshire, the earliest states in the nominating process.
Correction: This article originally incorrectly stated the number of members of Communications Workers of America. There are 700,000, not 70,000.