A new rule adopted by the Democratic National Committee may block Bernie Sanders and other political outsiders from seeking the Democratic Party's nomination in the 2020 presidential election.
Randi Weingarten, a member of the DNC and president of the American Federation of Teachers, posted a photo of the rule change on Twitter saying that the rules and bylaws committee had "changed the rules to ensure to run for President as a Democrat you need to be a Democrat."
In order to seek the party's nomination, a candidate must publicly announce that they are a registered Democrat, will accept the Democratic nomination, and will "run and serve" as a member of the Democratic Party.
This rule seems to be in direct response to Bernie Sanders, the independent Senator from Vermont who fiercely battled Hillary Clinton in a surprisingly close primary race in 2016. Running on a platform of universal health care and free college for all Americans, Sanders gained popularity, especially among young voters.
Sanders received 43 percent of the delegates votes at the Democratic National Convention in 2016 after a heated battle in which he initially refused to bow to some establishment Democrats' calls to throw in the towel.
Currently, Sanders is running for re-election to the United States Senate in Vermont. His campaign strategy will be the same as his previous two Senate races, which includes running as a Democrat, declining the party's nomination when he wins a majority of the votes and then running as an independent instead. This strategy allows Sanders to get rid of any possible threats by blocking any other liberal candidate from getting the approval of the Democratic Party.
But the DNC's proposed rule change would not allow Sanders to do the same in 2020.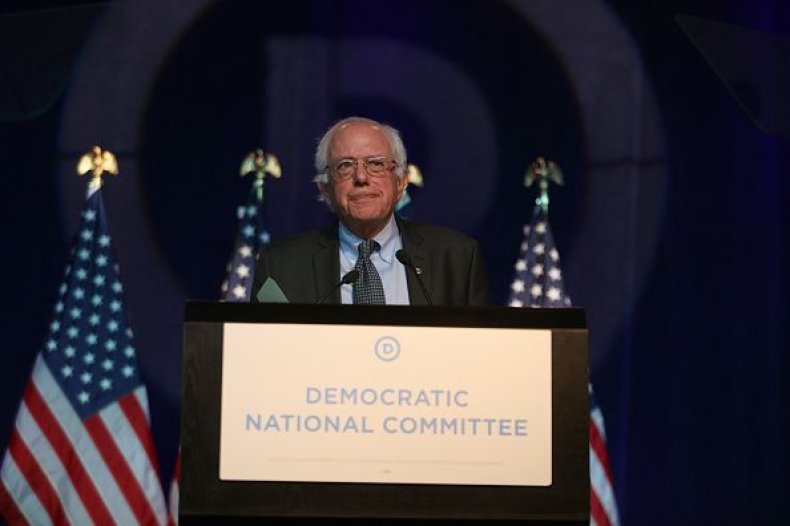 While Sanders has not said anything concrete about running for president again in two years, his 2016 campaign manager Jeff Weavers hinted at the possibility during an interview with C-SPAN host John McArdle in May.
"He is considering another run for the presidency and when the time comes I think we'll have an answer for that. But right now he's still considering it," Weavers said.
Correction 12/17/18: An earlier version of this story incorrectly stated that Bernie Sanders did not concede until after the 2016 Democratic convention. In fact, he conceded before.