Democrats Really Want Bernie Sanders to Join Their Party Ahead of the 2020 Election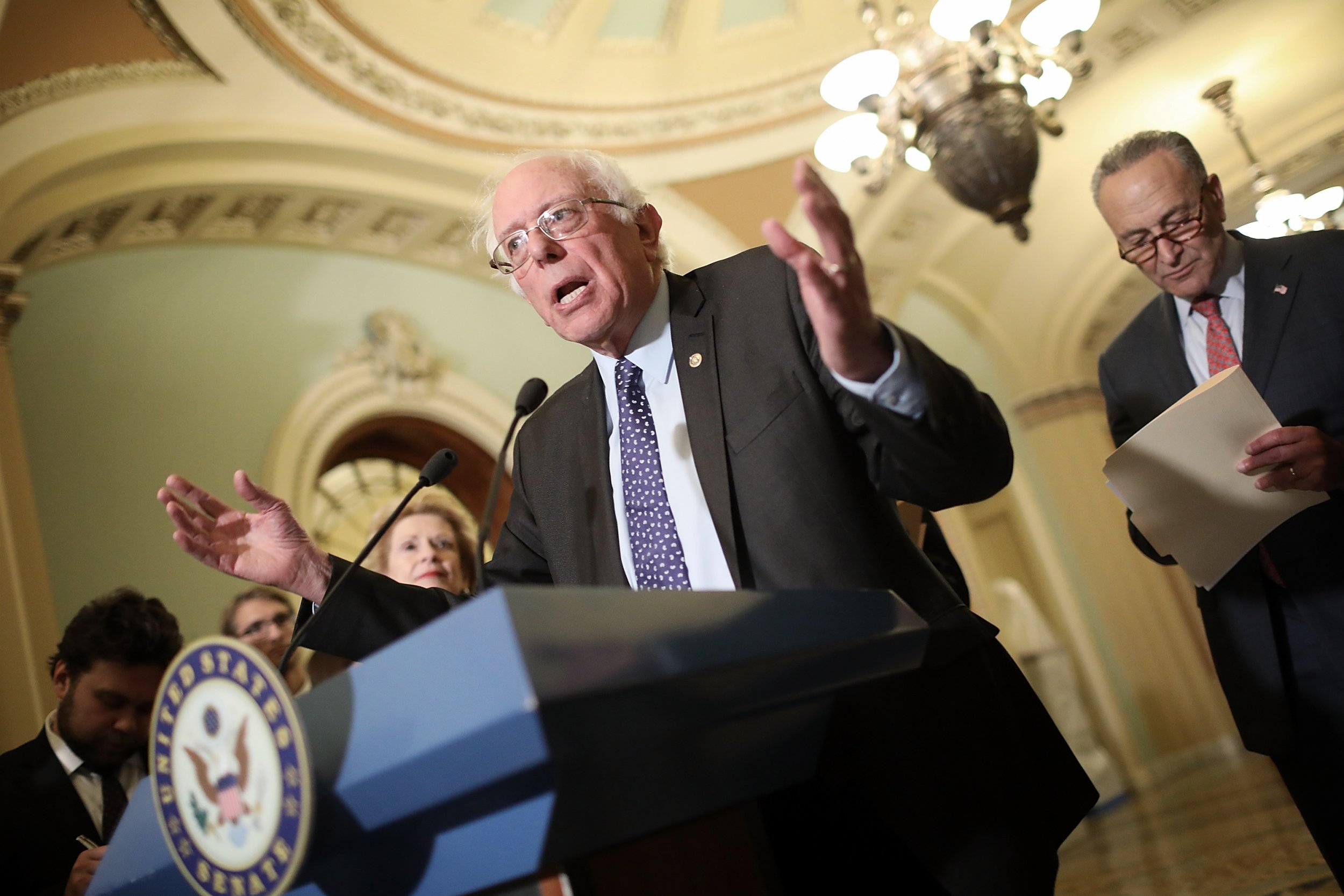 Despite running for the Democratic nomination for president in 2016 and playing an increasingly influential role in the direction of the party since last year's election, Bernie Sanders has steadfastly retained his status as an independent. But at least one Democrat is determined to push the Vermont senator to officially sign up with the party ahead of the next presidential election, in 2020.
Related: Bernie Sanders voters helped Trump win, and here's proof
Bob Mulholland, a prominent California member of the Democratic National Committee who supported Hillary Clinton during last year's campaign, said Tuesday he has introduced a resolution calling on Sanders, along with fellow independent Senator Angus King, to join the party officially.
"There's only two real teams in the presidential election in 2020, and that's Trump versus a Democrat," Mulholland said, according to CNN. "And with Trump running the White House, we need more people to call themselves Democrats and stop standing on the sidelines."
That said, the resolution is unlikely to have much real impact. First, it needs to go before a resolutions committee, which is due to meet on Friday and can approve, amend or reject it. If approved, it would go to a vote by the full membership of the DNC on Saturday. Even then, it could not compel Sanders or King to join the party, even though both caucus with the Democrats.
King, who has served as the independent senator from Maine since 2013, has already made clear he won't be changing his affiliation.
"I've been an independent since the early '90s," he told CNN Tuesday. "I was a governor as an independent. That's who I am."
King added, "I caucus with the Democrats. You have to choose one caucus or the other. It's worked out. I more often vote with the Democrats, but not always. I like to call them as I see them, and that's where I'm going to stay."
There has been no indication of Sanders wanting to give up his independent status, either. Since last year's election, the 76-year-old has been appointed as the party's outreach chairman. He has hit the road with DNC Chairman Tom Perez for a "unity tour" and many of his progressive positions were embraced in the party's new economic agenda unveiled in July. Many of his ideas, like a single-payer health care plan, are now being embraced by an increasing number of Democrats.
At the same time, he has continued to critique the party as an outsider, strongly urging it to abandon the status quo and trying to push it in a more liberal direction that he states would truly benefit working families. His comments have inflamed some establishment Democrats, many of whom still blame Sanders for hurting Clinton in the 2016 primary.
Some have signaled to him that if he hopes to earn the party's nomination in 2020, something he has not ruled out trying to do, he needs to do a better job of reining in his supporters' attacks on party members.
Mulholland made a similar appeal in the midst of the heated primary battle last April, penning an open letter to the senator accusing his campaign and supporters of bullying tactics.