Bernie Sanders to Bill Maher: Donald Trump Likes Authoritarian Leaders, Undermines American Democracy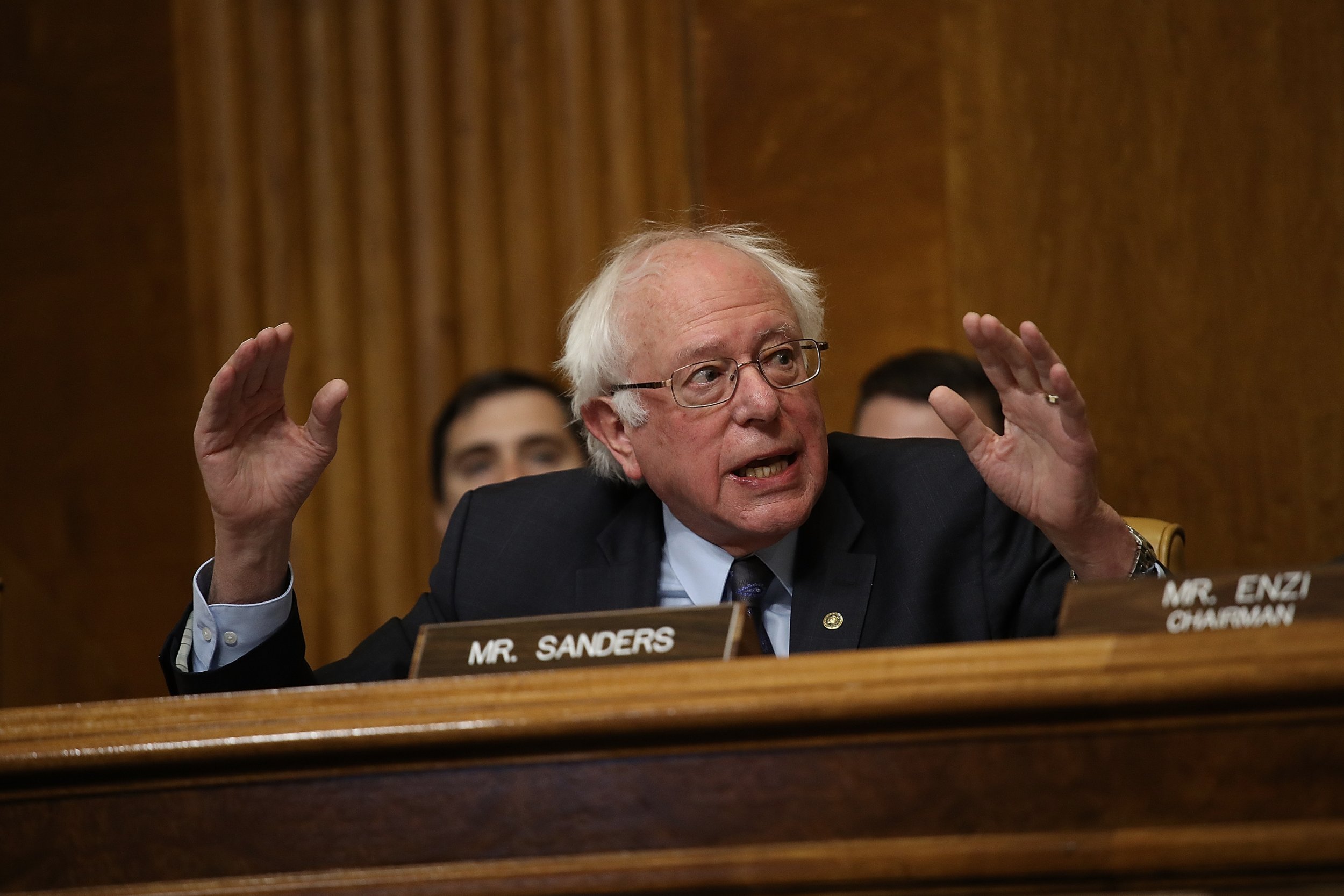 In an interview with "controversial" host Bill Maher, Vermont Senator Bernie Sanders attacked President Donald Trump and said the president's penchant for authoritarians is something that should worry all Americans.
Sanders says this is one of the many reasons the 2018 midterms are so important.
"It's the most important because we have a president who is a pathological liar," Sanders told Maher on Real Time with Bill Maher Friday. "We have a president who has strong authoritarian tendencies, who wants to everyday undermine American democracy."
While Maher said politicians have long cried wolf when it comes to the "most important election" in history, he said it really is this time. Sanders concurred, saying it's time for the people who made this country to come together to stop Trump.
"In my state and all over this country [we] have men and women who have fought and died to defend American democracy and this guy looks all over the world and he kind of likes all of these authoritarian leaders," Sanders said. "He attacks the media every day, trying to make it harder for them to be critical of him."
Sanders said that while people rightly criticize Trump, the Democrats have to have an actual agenda and message this year. "Frankly from a political point of view, it's not good enough to attack trump every single day," he said. "2016, it's not that Trump won, it's the Democrats lost."
He said it's time to focus on "people who take showers at the end of the day not at the beginning of the day."
"We're overwhelmed with Trump's tweets and the absurdity of today," Sanders added. "We gotta unite, bring our community together to take on the most outrageous president in the history of this country."
Friday's show marked the first time Maher was on the air since he became the focus of conservative outrage following Roseanne Barr's racist Valerie Jarrett tweet. Barr's show was canceled by ABC after the comedian compared Jarrett to an ape.
Many conservative commentators went after Maher for Hollywood's double standard because he has compared Trump an orangutan before. "I'm so old I remember when Bill Maher claimed President Trump's "mother had sex with an orangutan" and kept his job," Jack Posobiec said.