Bernie Sanders Tells Donald Trump to Consider Resigning Over Sexual Assault Allegations, 'Access Hollywood' Tape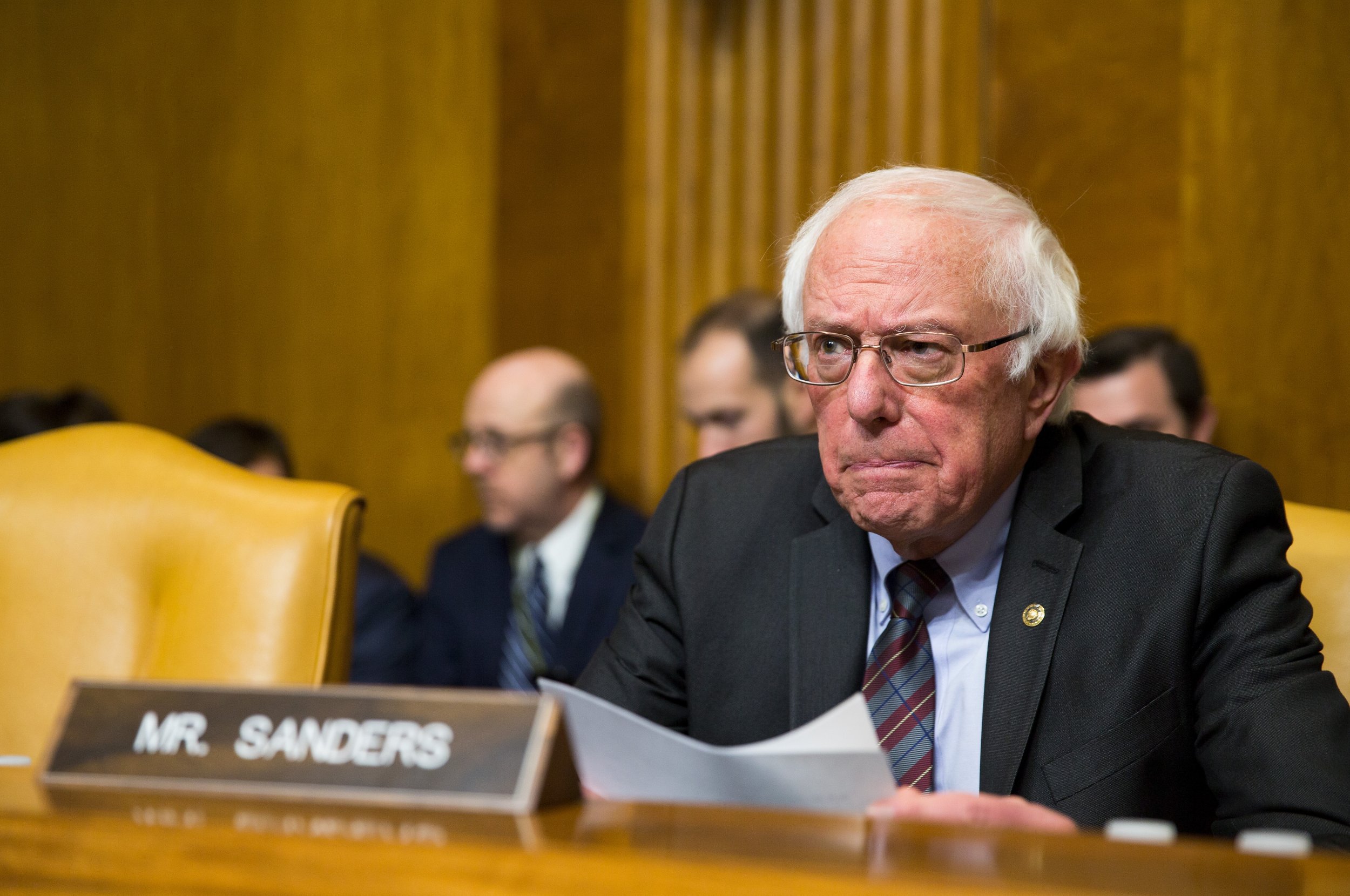 Senator Bernie Sanders said Thursday that President Donald Trump should consider resigning because of the infamous tape on which he was heard bragging about committing sexual assault. Sanders, one of Trump's sharpest critics, was speaking after calling on Democratic Senator Al Franken to step down amid a series of allegations of sexual misconduct.
Related: What is Trump's reaction to Roy Moore? Not a word, because he's also an accused sexual assaulter
Appearing on CBS This Morning, Sanders was asked why there is growing pressure on Franken to resign while Republican Roy Moore has not been forced to pull out of the U.S. Senate race in Alabama. In his response, Sanders took the conversation a step further—to the man sitting in the Oval Office.
"We have a president of the United States who acknowledged on a tape, widely seen all over the United States, that he assaulted women, so I would hope that maybe the president of the United States might pay attention to what's going on and also think about resigning. But if your point is that it's not just Al Franken, then you're absolutely right."
In addition to the recording of his lewd conversation with Access Hollywood host Billy Bush that leaked just weeks before the 2016 election, Trump was accused of sexual assault or harassment by more than a dozen women during the course of his presidential campaign. The White House has maintained that all the women who have come forward are liars. A judge in New York is currently weighing whether a defamation case brought by one of his accusers can proceed. If it does, Trump could be forced to provide testimony.
While facing his own allegations, Trump this week officially endorsed Moore, who has been accused of sexual misconduct by multiple women, and made a personal phone call of encouragement to the embattled candidate. Yet he took to Twitter to condemn Franken after the first allegation emerged against the Democratic senator from Minnesota.
Since then, seven more women have come forward with allegations of sexual misconduct against Franken. The tide against the former comedian turned decisively Wednesday, when leading Democrats, including Senate Minority Leader Chuck Schumer and Democratic National Committee Chairman Tom Perez, called on him to step down.
Franken was scheduled to make an announcement on the Senate floor Thursday, and was expected to resign. Sanders has said that the "right thing is for him to resign."