Bernie Sanders, Eyeing Biden Cabinet Job, Says End 'Corporate Welfare' for Firms That 'Move Abroad'
Senator Bernie Sanders called for an end to "corporate welfare" for companies that move their manufacturing abroad and "throw American workers out on the street" as he eyed a position in President-Elect Joe Biden's Cabinet.
Posting on social media, the Vermont independent said Biden was "absolutely right" to pledge that no companies who made products outside of the U.S. would receive federal contracts from his incoming administration.
The former Democratic primary candidate also argued "standing up" for working families meant only awarding contracts to domestic producers, rather than firms who outsource production to countries with cheaper labor.
Sanders praised the move after Biden revealed his plan in prepared remarks following a meeting with top union and business leaders on Monday—including the CEO of General Motors and the president of United Auto Workers.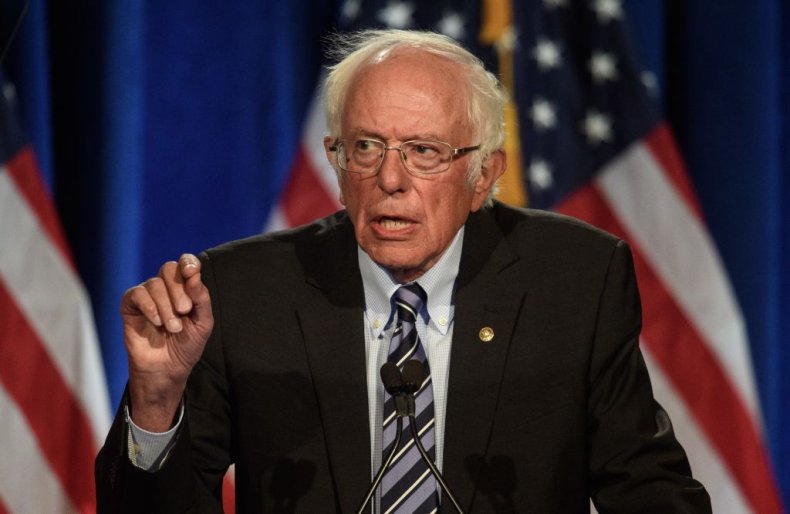 "Our plan will create millions of good-paying union jobs in manufacturing, building the vehicles, products, and technologies we will need now and in the future," Biden said. "From autos to our stockpiles, we are going to buy American. No government contracts will be given to companies that don't make their products here in America."
Reacting to the announcement, Sanders tweeted: "Joe Biden is absolutely right. Standing up for working families means making sure that government contracts are only given to companies that make products in the United States. No more corporate welfare to companies that throw American workers out on the street and move abroad."
Politico reported in late October that Sanders was making a move for the labor secretary position in the future Biden Cabinet, with one source close to the senator telling the magazine that he was looking to land the position or "something like it" after the election.
Appearing on CNN last week, the Vermont lawmaker said he would accept the labor secretary position if Biden were to offer it to him. "If I had a portfolio that allowed me to stand up and fight for working families, would I do it?" Sanders told the network. "Yes, I would."
Speaking to CNN's Jake Tapper on Sunday, the senator was noncommittal. He said: "I talk to the Biden administration. I want to do my best in whatever capacity, as a senator or in the administration, to protect the working families of this country."
The Wall Street Journal reported last week that union leaders had also been pushing for other candidates to be given the coveted role—including Boston Mayor Marty Walsh and Democratic Rep. Andy Levin of Michigan.