Eric Garner's Daughter Endorses Bernie Sanders for President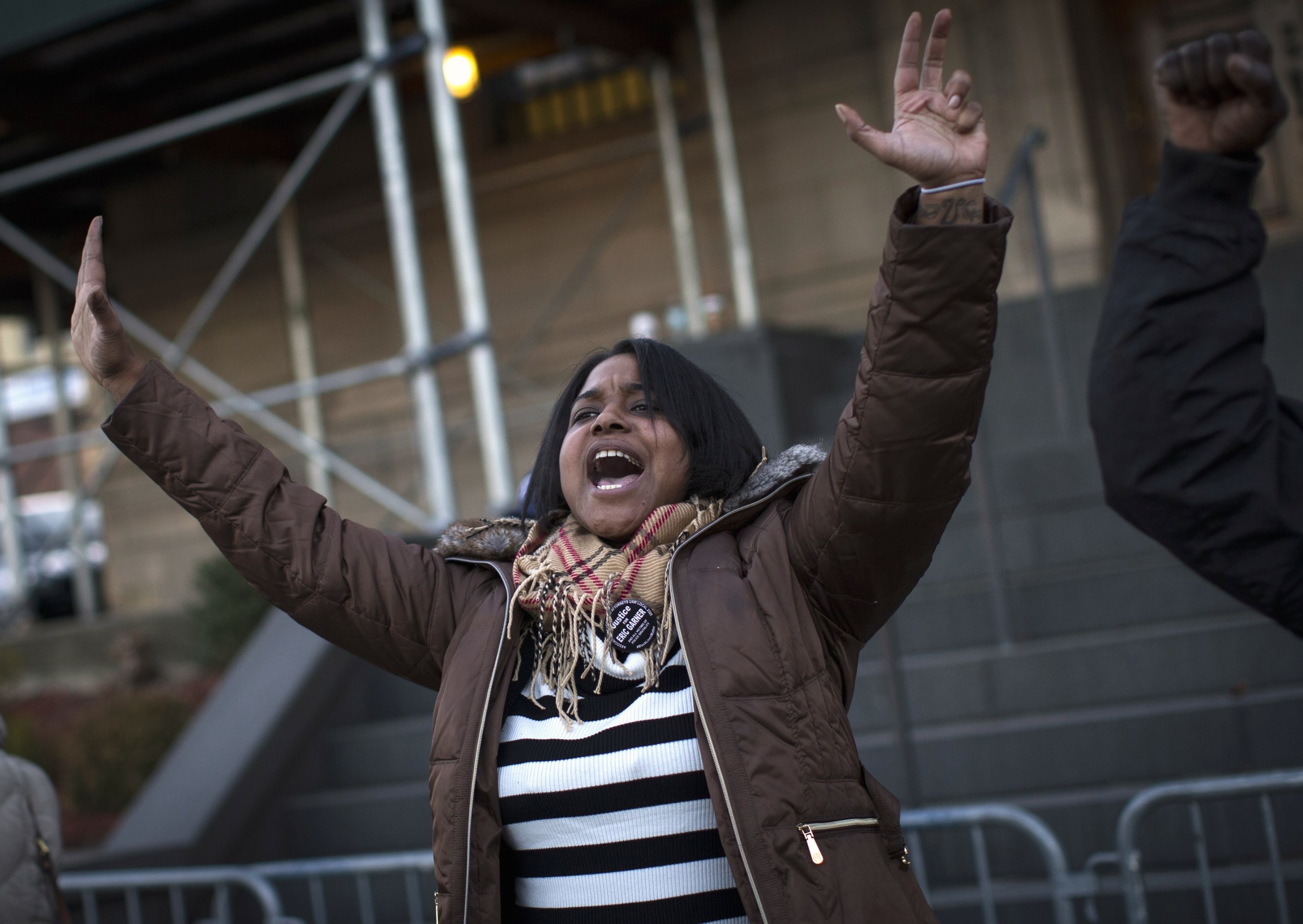 As each of the Democratic candidates tries to sway minority voters, Bernie Sanders's campaign released a powerful new advertisement Thursday that features the daughter of Eric Garner praising the senator for fighting for justice.
The 4-minute spot was released online just hours before Sanders would meet his challenger, former Secretary of State Hillary Clinton, onstage for the first Democratic debate since his landslide victory in the New Hampshire primary.
Garner's death on Staten Island in 2014 after being placed in an apparent chokehold by a New York police officer gained global attention, and along with the deaths of Michael Brown in Ferguson and Freddie Gray in Baltimore, has become a focal point of the Black Lives Matter movement and the fight for racial justice in the United States.
If Sanders is to win in primaries outside of overwhelmingly white states like New Hampshire, he needs a larger share of the minority vote. Clinton leads him among black voters in South Carolina, a crucial state that will hold the party's next primary on February 27.
In the new ad, Erica Garner—who became a black-rights activist after her father's death almost two years ago—praises Sanders for confronting the criminal justice system.
"I'm behind anyone who is going to listen and speak up for us, and I think we need to believe in a leader like Bernie Sanders," she says. "There's no other person that's speaking about this. People are dying. This is real. This is not TV. We need a president that's going to talk about it."
The ad begins with Erica Garner interacting with her 6-year-old daughter, who she says recently learned about civil rights leaders Dr. Martin Luther King Jr. and Rosa Parks. She recalls the moment when her daughter questioned whether black people still need to give up their seats on the bus for white men.
"I had to explain to her that it's not really over," Garner says in the spot.
The ad briefly includes a scene from one of Sanders's rallies, where he says: "It is not acceptable to me that we have seen young, black men walk down streets in this country, be beaten and be killed unjustly."
In July 2014 Eric Garner, 43, was selling loose untaxed cigarettes on Staten Island when a white New York City Police Department (NYPD) officer placed him in an apparent chokehold. He later died at a local hospital. The incident was caught on cell phone video, in which Garner is heard saying, "I can't breathe!" Footage of the incident was widely circulated, and fueled a national debate about police brutality and unfair treatment of blacks by law enforcement. A grand jury later decided not to indict the NYPD officer in Garner's death.
A day after he won in New Hampshire, Sanders shared breakfast with Reverend Al Sharpton at Sylvia's Diner in New York City. The restaurant is the same place then-senator Barack Obama dined with Sharpton, a civil rights activist, in 2008. Earlier on Thursday, Sanders earned the endorsement of activist Harry Belafonte, who was prominent in the civil rights movement.
Meanwhile, Clinton, who also has spoken about criminal justice reform, scored the support of the Congressional Black Caucus PAC. And Eric Garner's mother, Gwen Carr, endorsed Clinton last month. Other black victims of police deaths publicly are supporting Clinton, including the mothers of the late Trayvon Martin and Jordan Davis. Both victims were killed separately in Florida in 2012.