Bernie Sanders is Far More Popular With Voters Who Say They Aren't Paying Any Attention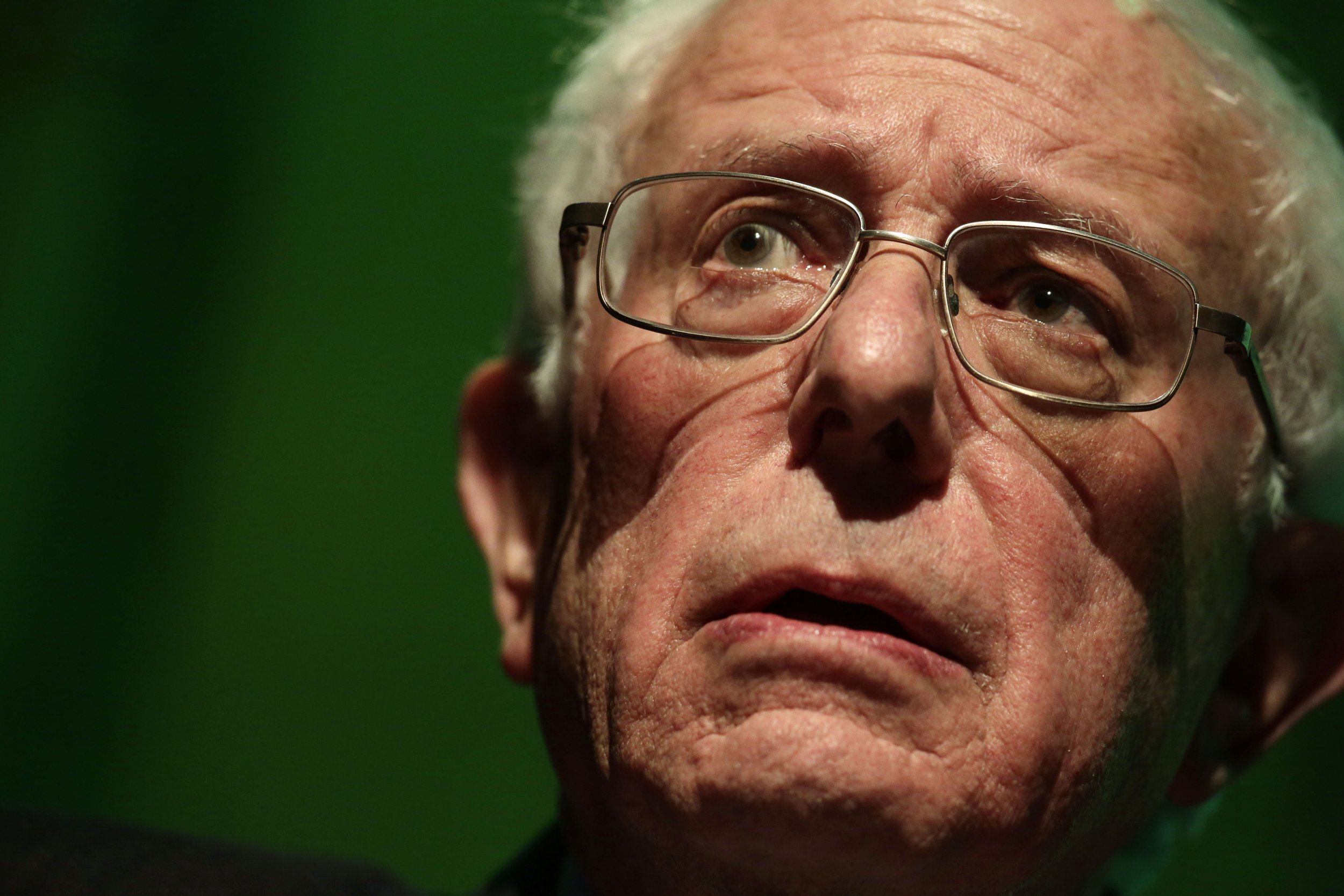 Former Vice President Joe Biden shot well ahead of his nearest competitors for the 2020 Democratic nomination in the latest Quinnipiac University poll released Tuesday, but Sen. Bernie Sanders (I-Vt.) has emerged as the candidate who's far more popular with voters that say they aren't paying attention.
The poll found that Biden is currently the only presidential candidate, Democrat or Republican, with a clear positive favorability rating, with 49 percent of voters having a favorable opinion of the 76-year-old former vice president and 39 percent having a negative opinion of him.
Biden also surged ahead as the top pick for the Democratic party nomination with a 19-point lead over the next-closest candidate. Of Democrats or voters leaning Democratic, 36 percent supported Biden. Sanders lagged behind in second place with 16 percent and Warren came in a close third, garnering 13 percent.
Among voters who have paid little or zero attention to the 2020 race, Sanders came out on top with 28 percent. Biden garnered 23 percent of support and Sen. Amy Klobuchar (D-Minn.) came in at third place with six percent in the same category of respondents. An additional 22 percent said they didn't know which candidate to support.
Among voters who have paid some attention to the 2020 race, Biden was the number one pick, with 33 percent of votes. Sanders and Sen. Elizabeth Warren (D-MA) followed behind in second and third place, garnering 19 percent and 16 percent, respectively.
Finally, among voters who have paid a lot of attention to the 2020 race, Biden remained in the top spot with an even higher result of 42 percent. The same category of individuals backed Warren for second place with 15 percent and Sanders fell to third, garnering eight percent among Americans that closely followed the presidential campaign.
"It's former Vice President Joseph Biden and then there's everyone else, descending from Sen. Bernie Sanders to Sen. Elizabeth Warren to Sen. Kamala Harris to a bunch of people most Democrats have never heard of," Tim Malloy, assistant director of the Quinnipiac University Poll, said.
The Tuesday poll also showed a mediocre approval rating for President Donald Trump's handling of the economy, despite favorable feelings about the country's economy overall. While 71 percent of voters said they thought the economy is in an "excellent" or "good" place, only 48 percent approved of Trump's handling of the economy and 45 percent disapproved.
"The nation's economy is pretty darn good and President Donald Trump's approval numbers are pretty darn awful," Malloy said. "So what to make of the good news, bad news mashup and how to correct it? For the moment, the disparity leaves the president on shaky re-election ground."
The Quinnipiac University poll sampled 1,078 voters across America between May 16-20. The margin of error is at 3.5 percentage points.