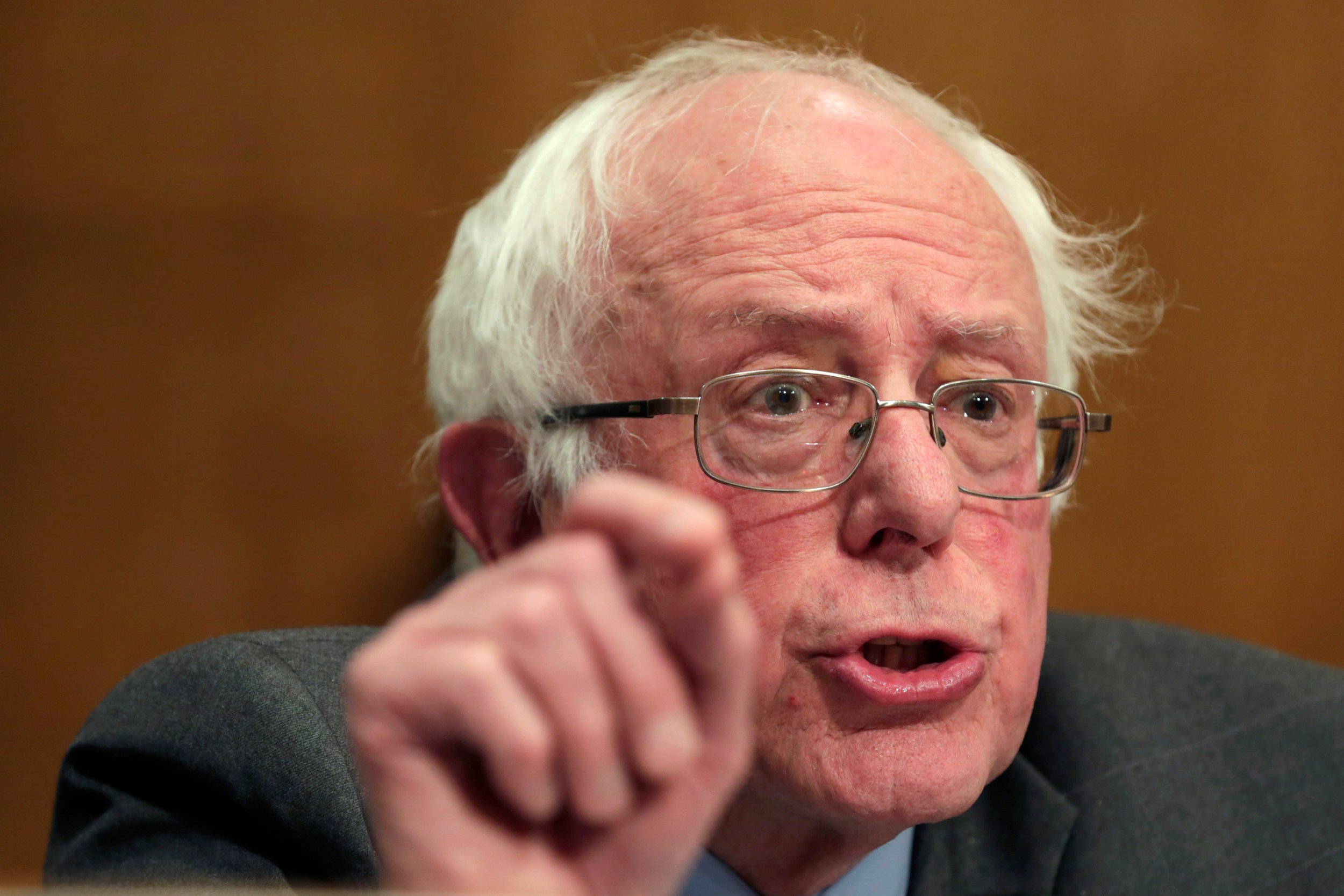 Updated | U.S. Senator Bernie Sanders will reportedly submit a bill Wednesday calling on lawmakers to raise the federal minimum wage from $7.25 to $15 an hour. Representatives from the Democratic party have rallied behind the bill, though it is unlikely to pass the Republican-dominated Congress.
Democrats have long supported raising the federal minimum wage. In 2014, then U.S. President Barack Obama tried and failed to persuade Congress to increase it to $10.10 an hour. A year later, Sanders introduced an unsuccessful bill that called for the minimum wage to be raised to $15 an hour through slight increases over four years. During his failed bid to become the Democratic presidential nominee in 2016, Sanders, an independent, again pushed for the $15 hourly wage.
He first said that he wanted to reintroduce the legislation on April 7 via Facebook. In a brief post that accompanied a video, Sanders wrote: "The federal minimum wage of $7.25 is an insult to the workers of this country. Our job is to ensure that anyone who works 40 hours a week in America should not be living in poverty."
Several Democrats are supporting his attempts to enact change, among them Representatives Keith Ellison and Bobby Scott who will drop a similar bill that's currently with the house, The Hill reports. Washington Senator Patty Murray will also reportedly lend her support. Later on Wednesday, Sanders, his supporters and striking workers will rally outside Congress to push for the bill.
The "Fight for $15" movement began in November 2012 with the support of powerful labor unions like the Service Employees International Union. In 2016, the states of New York and California passed legislation raising the minimum wage to $15 an hour over several years.
Congress has not increased the federal minimum wage since 2009. People calling for its increase say that workers cannot subsist on $7.25 an hour and that a raise is long overdue. Lawmakers and activists who oppose the legislation say that it could lead to employers hiring fewer members of staff.
This article originally incorrectly stated that Bernie Sanders is a Democratic senator. Sanders is an independent.