Castro Trends After Bernie Sanders Praises Cuban Leader's Literacy Program
Democratic presidential contender Bernie Sanders has sparked criticism on Twitter for praising the literacy program enacted by the late Cuban dictator Fidel Castro.
After the interview with 60 Minutes, the measured praise by the Vermont senator that the island's leader had improved educational standards among his people led to "Castro" trending across Sunday night and Monday morning.
Fresh from an impressive win in the Nevada caucuses, Sanders was asked to explain how he felt about the "democratic socialism" he was touting on the campaign trail being characterized by President Donald Trump as "communism."
Sanders said: "What democratic socialism is about is saying, 'Let's use the federal government to protect the interests of working families.'"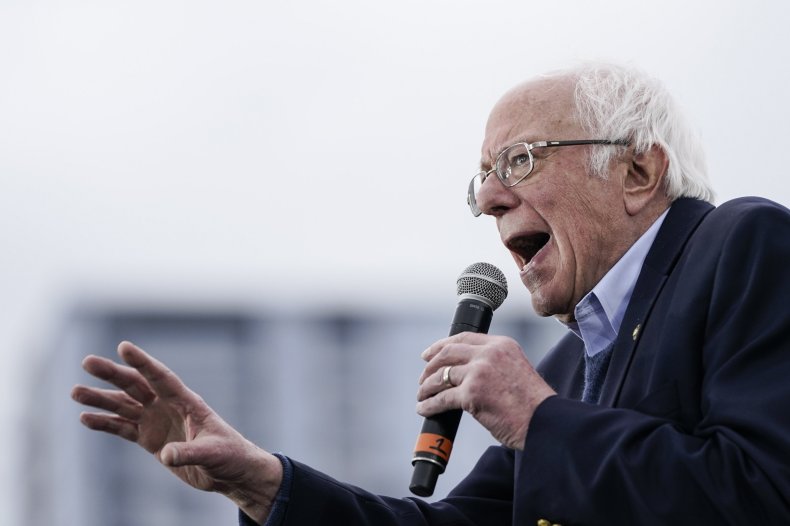 The program then played an undated clip of Sanders telling an interviewer the reason why the Cuban people did not rise up against Castro was that he managed to educate his country's children, give them health care and "totally transformed the society."
In Sunday's program Sanders said: "We're very opposed to the authoritarian nature of Cuba but you know, it's unfair to simply say everything is bad.
"When Fidel Castro came into office, you know what he did? He had a massive literacy program. Is that a bad thing. Even though Fidel Castro did it?"
When interview Anderson Cooper challenged the senator on how many dissidents Castro had imprisoned, Sanders responded: "That's right. And we condemn that. Unlike Donald Trump, let's be clear, you want to—I do not think that Kim Jong-un is a good friend.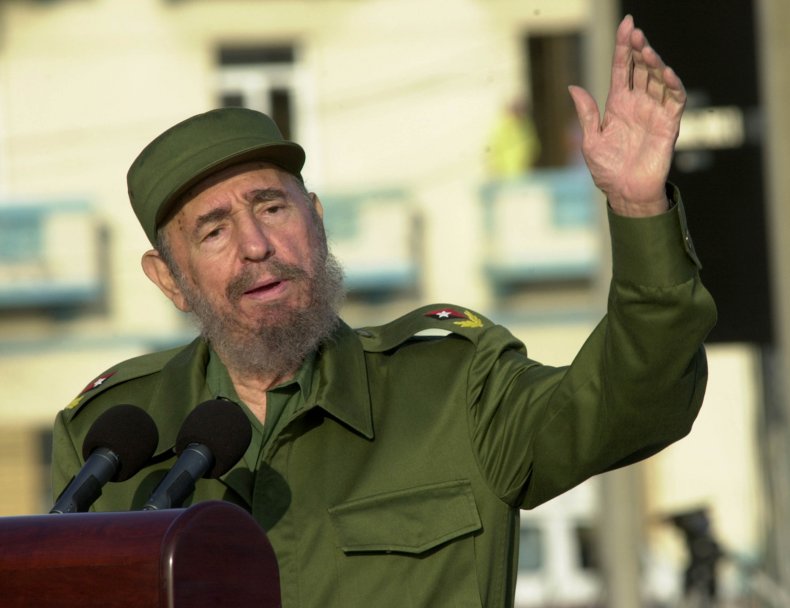 "I don't trade love letters with a murdering dictator. Vladimir Putin, not a great friend of mine," he added.
"Castro" started trending as many took issue with the Vermont senator's comments with some saying that they risked alienating Cuban-American voters in Miami, as well as those Democrats who believe that Sanders is too left-wing to challenge Trump.
Carlos Lopez-Cantera, the former lieutenant governor of Florida, tweeted: "FYI everything is, was and will be bad about the Cuban revolution. Saying anything else, is un-American."
Republican Florida senator Marco Rubio tweeted: "Likely Dem nominee praised the supposed 'achievements' Castro regime. And he's wrong about why people didn't overthrow Castro. It's not because 'he educated their kids, gave them health care" it's because his opponents were jailed, murdered or exiled.'"
Miami radio host Roben Farzad wrote: "You can practically hear Miami crack off of Florida and go spinning into the ocean," while the Palmer Report tweeted: "Wait, does he understand how badly this plays with Cuban-American voters? Is he trying to LOSE Florida? Who's Bernie going to praise next, Jack the Ripper?"
The Vermont senator did have backing from historian Patrick Iber, who noted that Sanders is "explaining that one of the reasons that ordinary people didn't rise up against Castro more was that he put in place widely popular programs in 59-62. That's 100% true."
Castro's defenders often point to his push to drive up literacy rates in a program where 250,000 volunteer teachers across the island taught reading and writing.
This raised literacy rates from around 70 percent in the 1950s to nearly 98.8 percent in the 1960s, according to figures cited by Miami University.
However CNN contributor, Ana Navarro-Cardenas, who describes herself on her Twitter handle as a "proud Nicaraguan-American, had a different take on Castro's program, tweeting: "Let's be clear, Cubans weren't exactly communicating by grunts. Most knew how to read."
In a follow-up tweet, she said when the Sandinistas came to power in her native Nicaragua, they adopted the Cuban education model in which children "had to recite communist, revolutionary, anti-American slogans. That's how communist teach people to read and write."
Bradley Whitford tweeted to his 295,000 followers that Sanders' comments is a way one might justify @realDonaldTrump, or any other fascist. He executed dissidents and journalists!!! I'm #BlueNoMatterWho, but that's a shitty answer @SenSanders. Please do better. Please. Jesus."
Newsweek has contacted Sanders' campaign team for comment.