Bernie Sanders Won the Debate, According to Twitter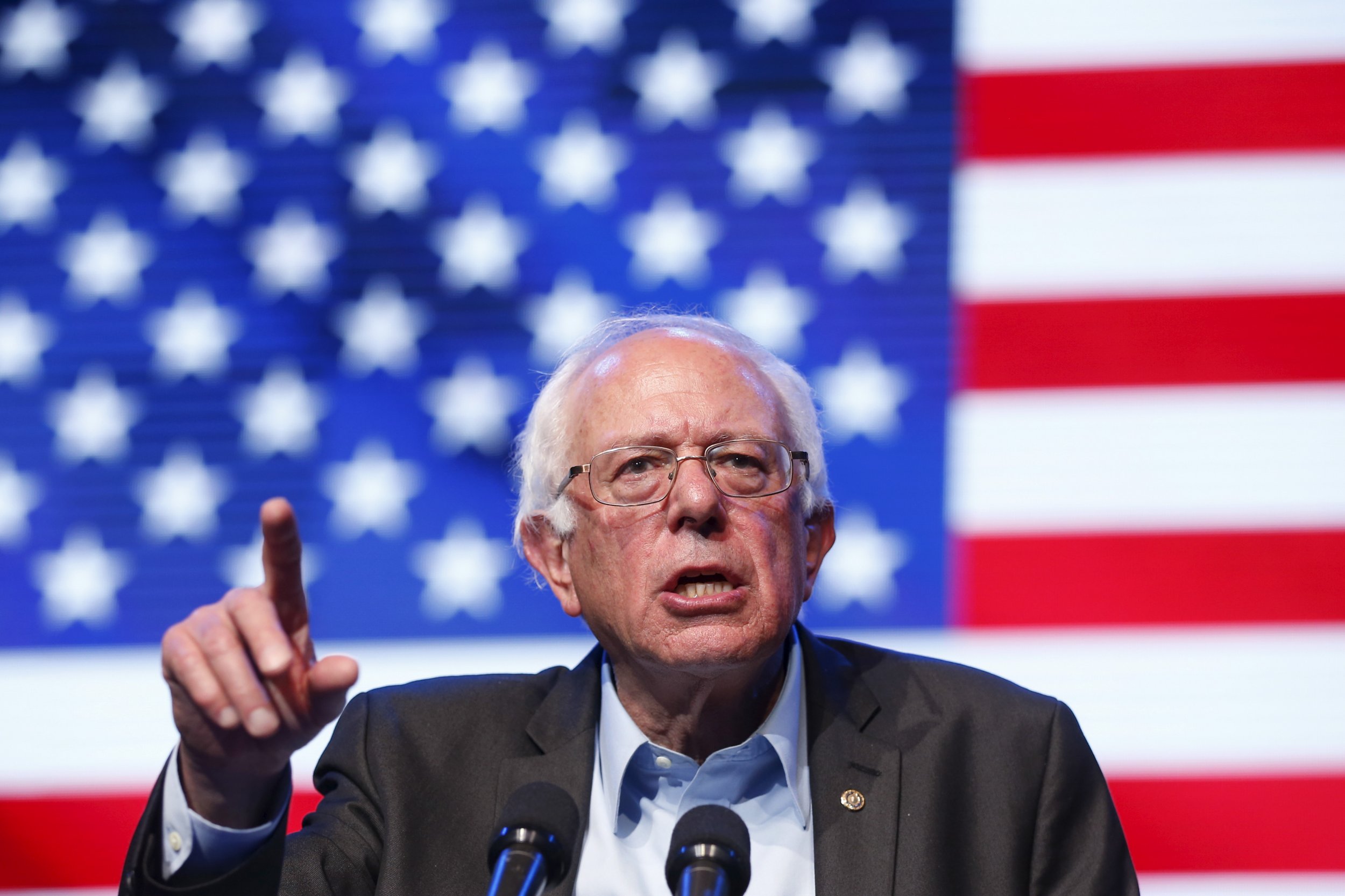 It may not be the time to storm the barricades, but socialism was certainly in vogue on Twitter during Tuesday's Democratic Party debate thanks to Bernie Sanders.
According to a social analytics report from Spredfast, a social software platform based in Austin, Texas, Sanders was the clear-cut winner among the five Democratic presidential candidates, eliciting over 306,000 tweets about the senator from Vermont.
For tweets with the hashtags #cnndebate and #demdebate, Sanders was mentioned 13 percent compared with Hillary Clinton's 9 percent. His introduction hit 6,755 tweets per minute (TPM) —the highest number hit during the entire debate.
The Sanders effect gave skyrocketing exposure to specific words he mentioned during the debate. "socialism," for instance, took off from 37 TPM before the debate to 1,848 TPM the moment he started explaining democratic socialism and identifying himself as a believer.
#Blacklivesmatter, the hashtag for the political movement in fighting police brutality against African-Americans, was mentioned in 6 percent of all Sanders-mentioned tweets.
When Sanders famously cried out that Americans were "sick and tired about hearing about your damn emails" to Clinton, there were over 13,000 tweets on emails in the following 10 minutes.
Finishing behind Sanders in most mentioned tweets was, surprisingly, Jim Webb, the former senator from Virginia. Polling at one percent in the latest New Hampshire primary polls, Webb garnered over 149,000 tweets.
But Webb rose to second place not through political savvy or charisma but more petulance and mockery. His two highest TPMs came from separate spats he had with CNN anchor Anderson Cooper about the allocation of speaking time. (Below are two of the most popular tweets during Webb's mention spikes.)
His third highest TPM spike came after he spoke about how affirmative action should only be applied to African-Americans.
Clinton finished third with over 128,000 mentioned tweets. Surprisingly for Clinton, who repeatedly mentioned she would be the first woman president in American history if elected, finished fourth in the percentage of females tweeting about her—former Rhode Island governor Lincoln Chafee finished first with 45 percent, followed by Sanders at 40 percent, Webb at 37 percent and Clinton at 36 percent.
Perhaps not surprisingly, Benghazi was the most talked about issue involving Clinton, taking over 1.7 percent of all her tweets.
Former Maryland governor Martin O'Malley had a quiet night on Twitter—finishing last in mentioned tweets among Democratic candidates with a paltry 36,000 tweets—except for a small spike when he flubbed the question around the Baltimore riots. It peaked at over 1,700 TPM, most of which were not positive to O'Malley.
Of course, no election news can be complete without mentioning Republican candidate Donald Trump. Despite being on the sidelines, Trump was actively live-tweeting during the debate, very much being the outspoken firebrand that had him surge to the top of the Republican polls.
Trump finished with over 108,000 mentioned during the debate, which makes him the fourth most talked about candidate even when the night was reserved for the opposing political party.