Bernie Sanders Gets Chance to Pick Up New York Delegates, After Judge Orders Democratic Primary Restored
Primary elections in New York will take place in June as originally scheduled after a federal judge ordered the election reinstated on Tuesday following a lawsuit filed by former presidential candidate Andrew Yang.
Yang dropped out of the presidential race in February, giving his endorsement to former Vice President Joe Biden. Biden is currently running unopposed in the primary cycle, making him the presumptive Democratic nominee.
After Vermont Senator Bernie Sanders suspended his campaign, the New York State Board of Elections (NYSBE) decided to cancel the primary.
"At a time when the goal is to avoid unnecessary social contact," Douglas Kellner of the NYSBE told CNN in April, "our conclusion was that there was no purpose in holding a beauty contest primary that would marginally increase the risk to both voters and poll workers."
Since Yang suspended his campaign publicly, a state law allowed New York to remove his name from the ballot. Yang did not, however, permanently terminate his campaign. According to the decision by Judge Analisa Torres, Yang "believed and expected that [his] name would nonetheless stay on the ballot in states with upcoming elections." Keeping his name on the ballot would still allow voters to "express their preferences by voting in the upcoming elections."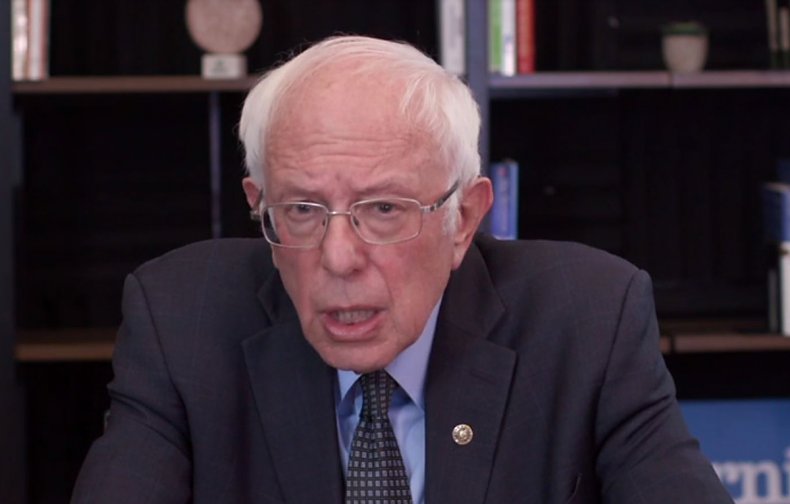 "This unprecedented and unwarranted move infringes the rights of Plaintiffs and all New York State Democratic Party voters, of which there are estimated to be more than six million, as it fundamentally denies them the right to choose our next candidate for the office of President of the United States," Yang said in the April lawsuit.
Former presidential candidate Bernie Sanders also decried the removal of his name from the ballot in New York.
"No one asked New York to cancel the election," said senior adviser to Sanders Jeff Weaver in a Monday statement. "The DNC [Democratic National Committee] did not request it. The Biden campaign did not request it. And our campaign communicated that we wanted to remain on the ballot."
Newsweek reached out to the New York Democratic Party for comment. This story will be updated with any response. The New York State Board of Elections declined to comment but said its lawyers were reviewing the decision.
In her decision, Judge Torres ordered the New York State Board of Elections to "reinstate to the Democratic primary ballot those presidential and delegate candidates who were duly qualified as of April 26, 2020, and to hold the primary election on June 23, 2020." Her decision will allow Sanders the opportunity to pick up delegates in the election.
Yang released his statement about the judge's decision on Twitter Tuesday. "I'm glad that a federal judge agreed that depriving millions of New Yorkers of the right to vote was wrong," Yang wrote. "I hope that the New York Board of Elections takes from this ruling a newfound appreciation of their role in safeguarding our democracy."