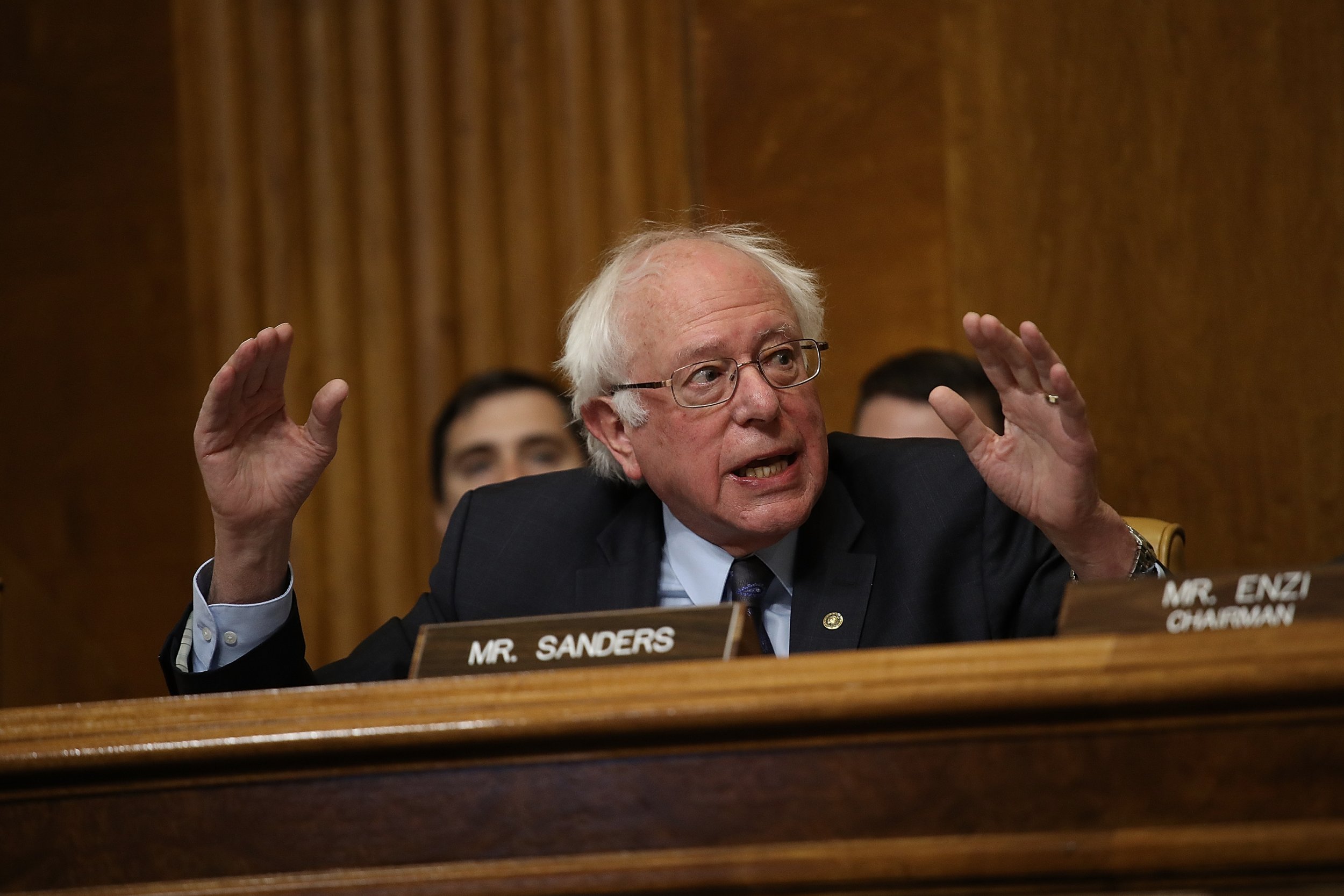 Senator Bernie Sanders sat down with his top advisers on Saturday and discussed a potential 2020 presidential run, Politico reported Thursday.
The Vermont senator, who's 76 years old, is reportedly unsure of whether or not he'll run but has been told he'd be one of the top contenders for the Democratic nomination. According to what multiple Democrats told Politico, Sanders said to those urging him to run: "I haven't yet made a decision about 2020, but I still think beating Donald Trump is the most important thing for this country. And I want to be ready if I do decide to run."
Jane Sanders, the senator's wife, and Nina Turner, the former Ohio state senator who now runs Our Revolution, the political organization the senator established after his 2016 campaign, were reportedly in attendance at the meeting. Jeff Weaver, Sanders's campaign manager and top adviser, was also there, according to the report.
Newsweek reached out to Sanders's team to confirm the meeting occurred, but did not hear back by the time of publication.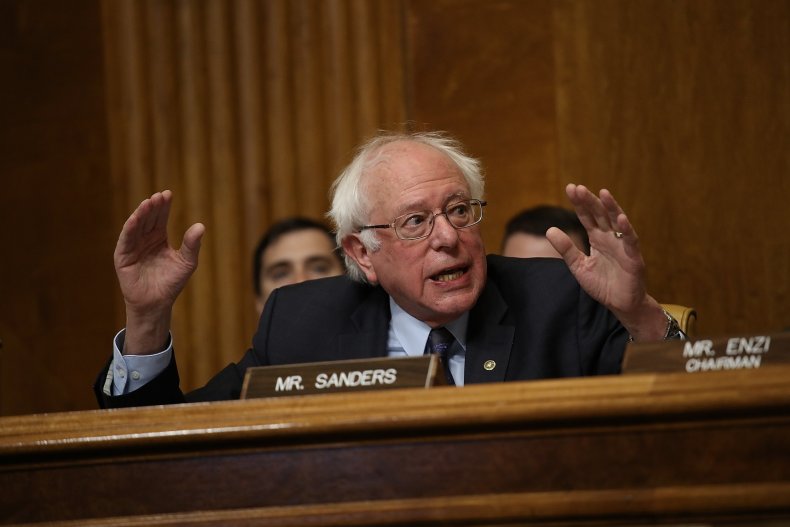 Sanders's 2016 presidential campaign shocked many in the political world as the septuagenarian senator garnered enthusiastic support from Millennials across the nation. More young people voted for Sanders in the primaries than former Secretary of State Hillary Clinton and President Donald Trump combined. The broad assumption at the beginning of the 2016 campaign season was Clinton wouldn't have a viable opponent, but Sanders, who's officially an independent, proved that wrong.
Recent polling has shown Sanders would defeat Trump if he ran again: A new CNN poll found Trump would trail Sanders by 13 points (55 percent to 42 percent) in a hypothetical 2020 matchup. With that said, the poll also found former Vice President Joe Biden––who hasn't completely ruled out running in 2020––would beat Trump by a whopping 17-point margin––57 percent to 40 percent. Similarly, a Harvard CAPS/Harris poll from January showed Biden as the top contender for the Democratic candidate with Sanders coming in second place.