Bernie Sanders Says 'It's No Great Secret' Russia Was Trying to Divide Democrats Against Hillary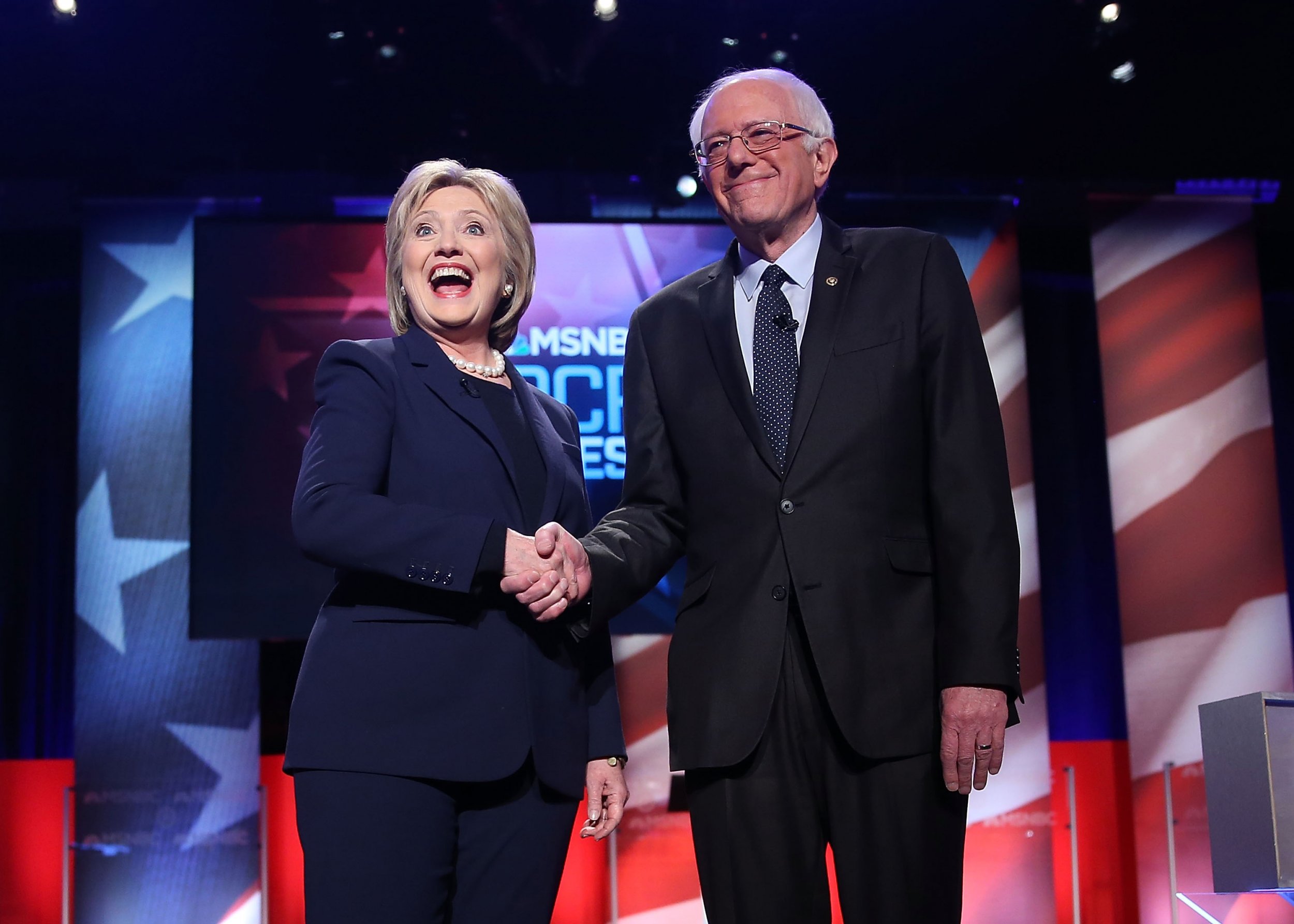 Vermont Senator Bernie Sanders was "sick and tired" of talking about his former opponent Hillary Clinton's emails during the 2016 presidential election. For starters, the progressive candidate thought the supposed controversy was a total distraction from the issues American voters typically care about during campaign seasons: taxes, health care, national security.
But Sanders now says his resentment to the email developments went deeper, telling MSNBC Wednesday afternoon the Democratic Party was fully aware they were under cyberattack by the Russians.
Related: Did the DNC help Hillary Clinton beat Bernie Sanders? Fraud lawsuit takes aim at leadership
"Did you know then that this might have been part of [the Kremlin's] design?" MSNBC reporter Ari Melber asked Sanders Wednesday. "To leak these emails precisely so that there would be more riffs in the Democratic Party?"
"Well of course we knew that," Sanders replied.
"Of course we knew that they were trying to cause divisiveness within the Democratic Party," the senator continued. "That's no great secret."
Emails leaked by suspected Russian hackers made their way to WikiLeaks and media outlets across the country throughout the course of the 2016 campaign, exposing ties between the Democratic National Committee and the Clinton campaign and revealing information from the inboxes of Clinton's top aides, including campaign chair John Podesta.
Sanders could have harped on emails released which seemed to indicate the DNC was providing information on debate questions to Clinton staffers directly from CNN. But the two leading Democratic candidates instead focused their public speeches and appearances on their respective platforms and the party's agenda.
Wednesday's statement from Sanders, the most popular politician in America, according to recent polls, indicates his campaign was made aware of Russian-backed efforts to meddle in and interfere with the 2016 election, even in the Democratic primaries between him and Clinton.
A lawsuit filed against the DNC now demands the committee is held responsible for what Sanders supporters say was unethical favoring of one candidate over another, using many of those emails as evidence of wrongdoing.
President Donald Trump called on Russia to release 30,000 personal emails Clinton deleted during a July 2016 press conference, stating, "Russia, if you're listening, I hope you're able to find the 30,000 emails that are missing."