Bernie Sanders Ahead of Hillary Clinton in Iowa and New Hampshire, New Polls Show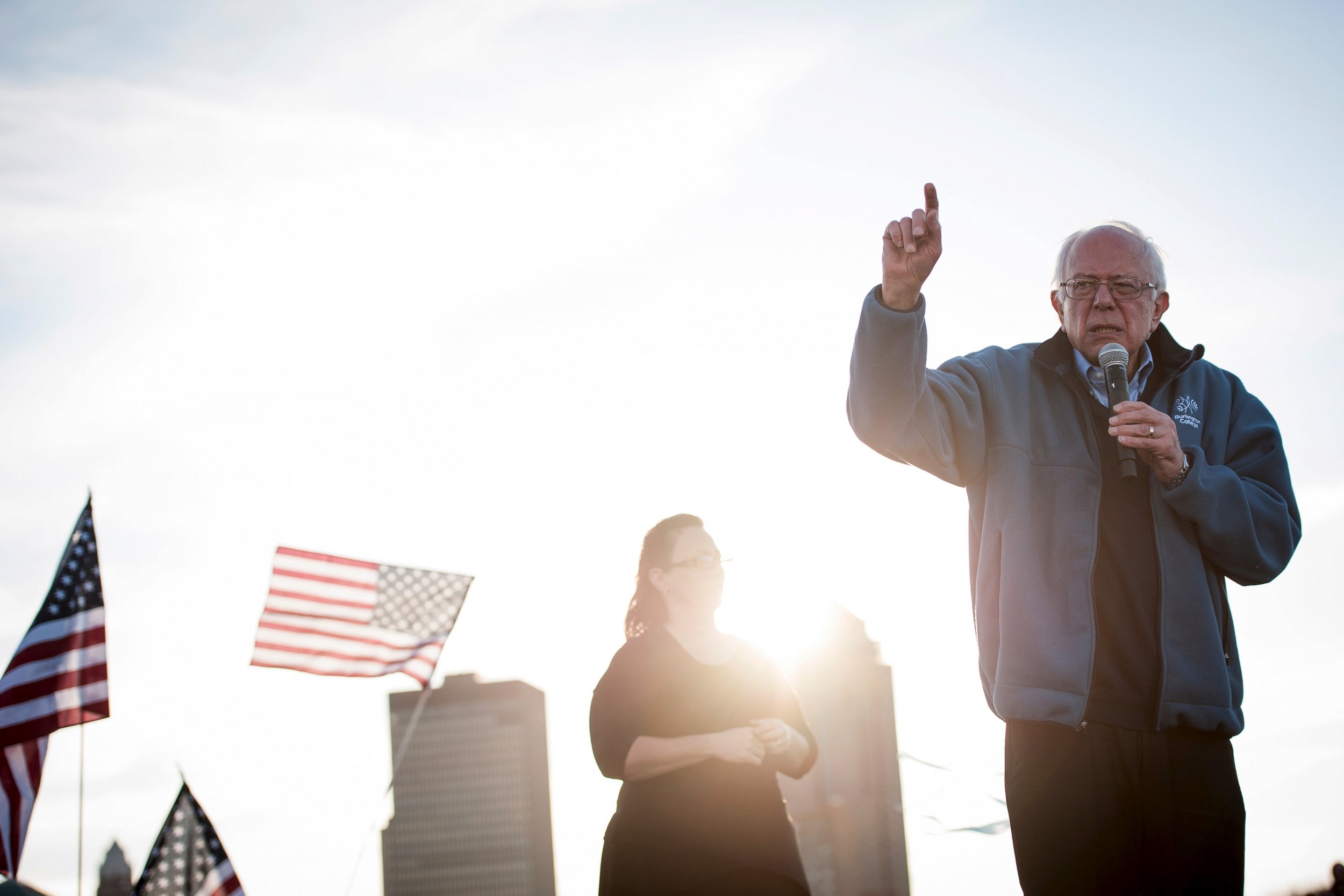 With less than a month before the first votes are cast in the 2016 presidential primaries, Vermont Senator Bernie Sanders is polling higher than his better-funded rival, former Secretary of State Hillary Clinton, in two of the first four nominating states.
According to a new Quinnipiac University poll released Tuesday, in Iowa—where the country's first nominating contests begin on February 1—49 percent of likely Democratic voters support Sanders, while 44 percent support Clinton. As recently as mid-December, the same poll found Clinton ahead of Sanders 51-42 in the Hawkeye State. Three percent of those polled were undecided, pollsters said, and most voters stated that they'd made up their minds: Only 20 percent said they would consider changing their vote.
"After three months of Secretary Hillary Clinton holding an average 10-point lead among Iowa Democrats, the playing field has changed," Peter A. Brown, assistant director of the Quinnipiac University Poll, said in a statement.
Unlike with the Republicans, Democrats in Iowa aren't as divided over their potential pick for the presidency, pollsters found. "The Democratic race is different than the GOP contest because it lacks a divisive tone," Brown said. "Iowa Democrats like both major candidates personally; they just like [Senator] Sanders more."
While Iowa Democrats may like Sanders more, on most issues they think Clinton would do a better job, according to the poll. On foreign policy, gun control, health care, education and terrorism, voters said Clinton would be the best person for the job. Sanders, meanwhile, was seen as the better candidate on the economy and climate change.
Pollsters also found that first-time caucus-goers tend to support Sanders much more than veteran voters. Among those who had never caucused before, 66 percent preferred Sanders and 26 percent preferred Clinton. However, among those who had caucused before, 52 percent support Clinton and 41 percent support Sanders.
Sanders also leads Clinton in New Hampshire, the nation's second nominating state. On Tuesday, pollsters at Monmouth University announced that they found Sanders leads Clinton 53-39 in the Granite State. What's worse for Clinton is that Sanders supporters tend to be more certain of their support—55 percent say they're committed to Bernie, while 49 percent of Hillary's supporters say they'll definitely back her.
"New Hampshire Democratic preferences are getting baked in, with Sanders gaining the upper hand. The final question will be who does a better job at turning out their respective voting blocs," said Patrick Murray, director of the independent Monmouth University Polling Institute, in a press release.
But Clinton has come back from behind before. In September, for example, Clinton was trailing Sanders 41-40 before surging back into the lead, Quinnipiac found.