New Poll Finds Bernie Sanders Trouncing Hillary Clinton in New Hampshire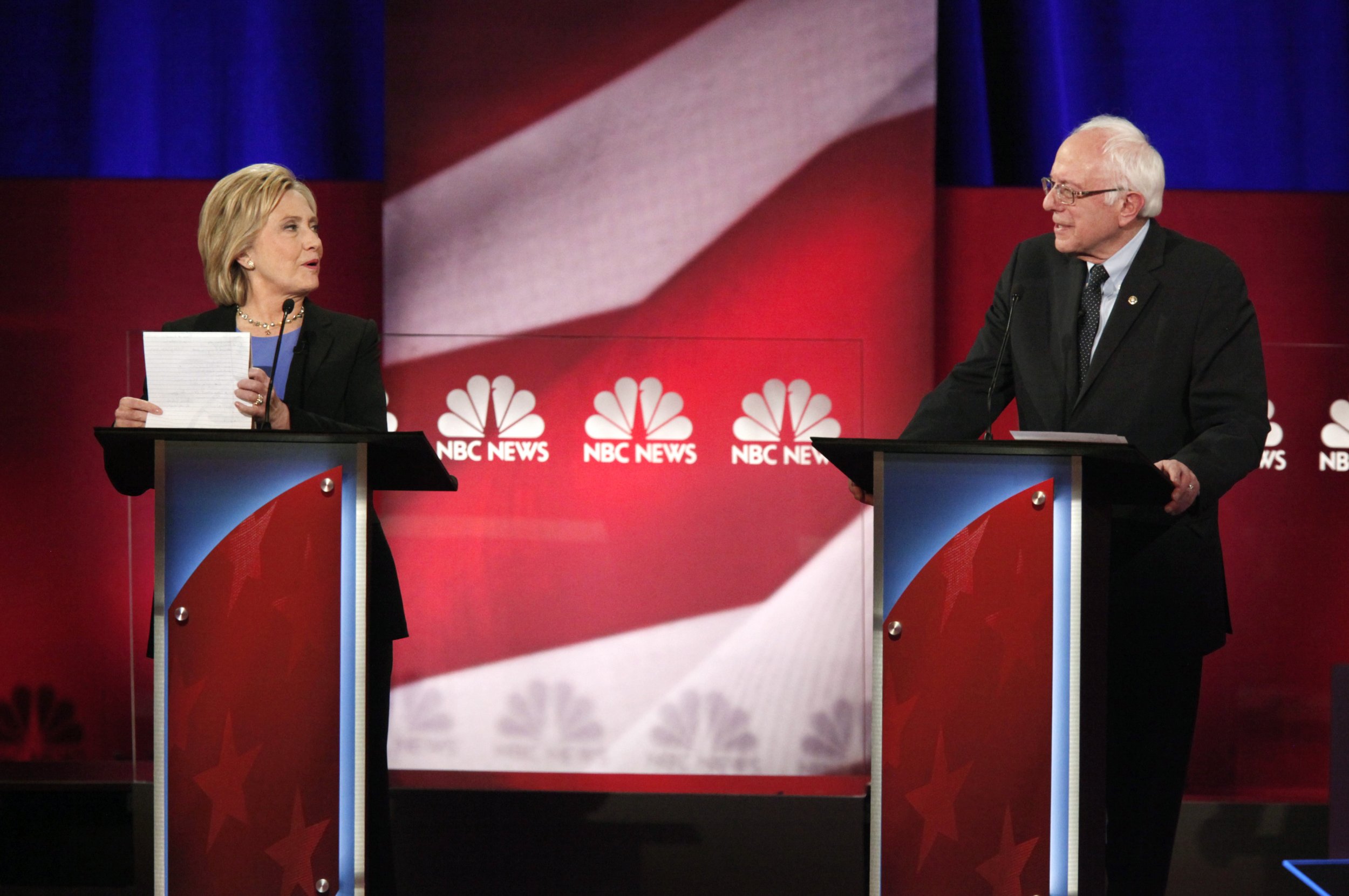 With less than a month before the New Hampshire Democratic primary, independent Vermont Senator Bernie Sanders is beating former secretary of state Hillary Clinton by nearly 30 points in the state, a new poll released late Tuesday by CNN and WMUR shows.
The poll shows Sanders with 60 percent of support among likely Democratic primary voters, while Clinton pulls in only 33 percent. And, the poll shows, Sanders has a 91 percent favorability rating among likely voters.
With New Hampshire voting on February 9, Tuesday's poll shows Sanders with his largest lead over Clinton since they announced their candidacies last year.
Clinton had been seen as a shoo-in for her party's nomination, but several missteps have damaged her campaign. An ongoing investigation into Clinton's use of a private email server during her tenure as secretary of state has plagued Clinton. A congressional investigation into Clinton's handling of the killings of four American diplomats in Benghazi, Libya, has been described by supporters as a partisan witch hunt. And a new film, 13 Hours , about the Benghazi attacks, is widely seen as having the potential to hurt her in the polls.
Recent polls have also shown Clinton and Sanders in a tight race in Iowa, the nation's first primary state.
As Sanders creeps closer to Clinton in the polls, the dustups between the two candidates have intensified, with Sanders ramping up his criticism of Clinton's ties to Wall Street and her opposition to single-payer health care and Clinton bashing Sanders over what she has characterized as unrealistic policy proposals.
Still, this poll is probably an outlier, as most polls show Sanders leading by less than ten points in the state.