Bernie Sanders Is More Popular than Hillary Clinton, but America Doesn't Want Either to Run Again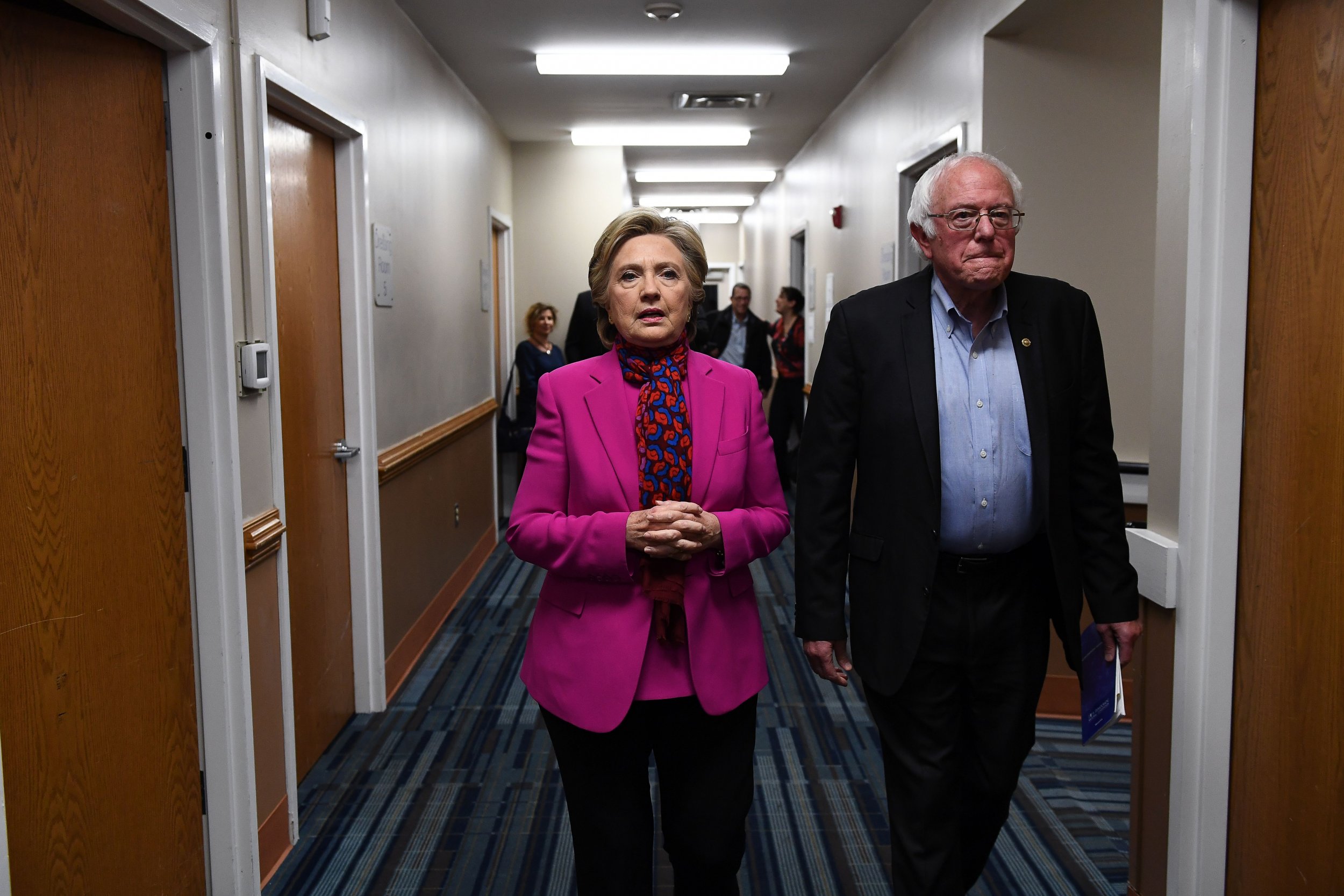 Senator Bernie Sanders is more popular than the woman he lost to in the 2016 Democratic presidential primary, Hillary Clinton, but Americans don't want to see either make another White House run. The findings, from a YouGov/Huffington Post poll conducted last week, come as Clinton is touring after releasing a book detailing her failed campaign for president and strongly criticizing Sanders.
Related: 'No kidding' Bernie Bros didn't all back Clinton, Sanders says as he responds to Hillary's book accusations
Ten months after the 2016 election, Clinton is viewed favorably by just 36 percent of Americans, based on a survey of 1,000 adults. In contrast, Sanders is seen in a favorable light by 42 percent. His advantage is based entirely on his appeal beyond Democrat supporters: While among Democrats, Clinton is favored over the independent Senator from Vermont (76 percent to 71 percent), Sanders is far more popular among independents and Republicans.
Among independents, Sanders leads Clinton 33 percent to 24 percent, and he holds an advantage of 17 percent to six percent among those who identify as Republicans. The results back up polls conducted during last year's election campaign, which showed Sanders as having more support among independents.
They add weight to the claims by Sanders and many of his passionate supporters that he would have had a better chance of beating Donald Trump in a general election. Exit polls showed Clinton losing to Trump among independents, a crucial category. With the benefit of hindsight, only 25 percent of Americans, and less than half of Democrats, said Clinton was the Democratic Party's best choice to be the presidential nominee.
The result may well be used, too, to bolster support for Sanders to run again for president in 2020. Even though he will be 79 years old when the next presidential election takes place, Sanders has not ruled out making a second bid for the White House, and he has been a leading voice of resistance to Trump even while attempting to chart a new course for the Democratic Party.
However, the latest poll suggests there is little appetite among the American public to see Sanders make another run. Just 19 percent, including 31 percent of Democrats, said they would like to see Sanders stand again for president. The fatigue is not limited to Sanders, however. Only 13 percent, and 22 percent of Democrats, responded that they'd like to see Clinton mount an unlikely third campaign to follow her husband into the Oval Office.