Hillary Clinton Supporters Filed a Complaint Against Bernie Sanders—And Lost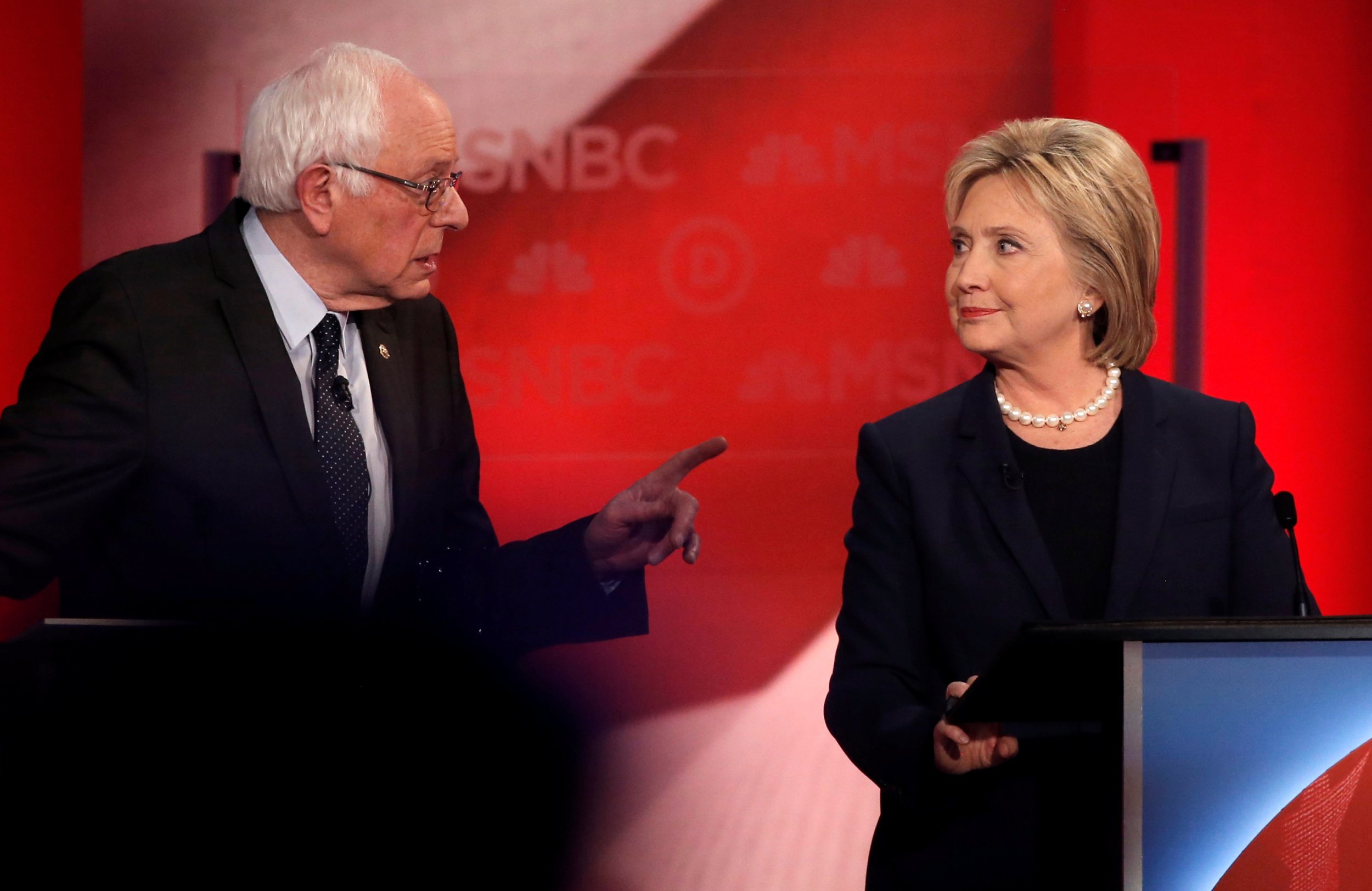 A complaint filed against Senator Bernie Sanders by a Hillary Clinton super PAC during the 2016 Democratic primary campaign was dismissed by the Federal Election Commission (FEC) last month. Filed last April, the commission's decision, published Friday by Politico, was put into the public record only in recent days.
Related: Did the DNC Help Hillary Clinton beat Bernie Sanders? Fraud lawsuit takes aim at leadership
The complaint alleged that Sanders, an independent, and his campaign treasurer, Susan Jackson, accepted excessive contributions. Under Title 52 of federal campaign finance rules, no individual can make a contribution to a candidate in excess of $2,700.
The FEC's decision was addressed to Brad Woodhouse, founder of the American Democracy Legal Fund and president of the pro-Clinton super PAC Correct the Record. Both the ADLF and the super PAC were founded by prominent Clinton supporter and Media Matters founder David Brock.
"On April 20, 2017, the Federal Election Commission reviewed the allegations in your complaint received on April 8, 2016, and on the basis of the information provided in your complaint, and information provided by Bernie 2016 and Susan Jackson in her official capacity as treasurer, the Commission voted to dismiss the allegation that the Committee violated 52 U.S.C. § 30116(f)," read the letter detailing the dismissal of the complaint.
The complaint, along with two others, was reported at the time by MSNBC. Afterward, Sanders's campaign angrily dismissed the allegations.
"Just one day after the Clinton campaign said we needed to change our tone, the leaders of their coordinated super PAC, which is funded by millions from Wall Street, filed baseless and frivolous complaints with the FEC," Sanders Campaign Manager Jeff Weaver said at the end of March 2016. "Tells you all you need to know."
Clinton went on to defeat Sanders in what became an increasingly intense and rancorous battle to be the Democratic nominee. But after Clinton's defeat to Donald Trump in the election, Brock has changed his tone, claiming that he wants to join Sanders's continuing progressive-politics battle and apologizing for some of his actions during the campaign.
"I'm with you in the fight ahead," Brock wrote in January in an open letter to Sanders, posted on Medium.
He added: "At times during the Democratic primary, I was criticized for being too aggressive in my support for Secretary Clinton—and rightly so. Looking back, I recognize that there were a few moments when my drive to put Hillary in the White House led me to take too stiff a jab. I own up to that, I regret it, and I apologize to you and your supporters for it."
Despite the primary's conclusion almost a year ago, ill feeling remains. A lawsuit accusing the Democratic National Committee of fraud, deceptive conduct and negligent misrepresentation over its alleged favoring of Clinton over Sanders is ongoing.