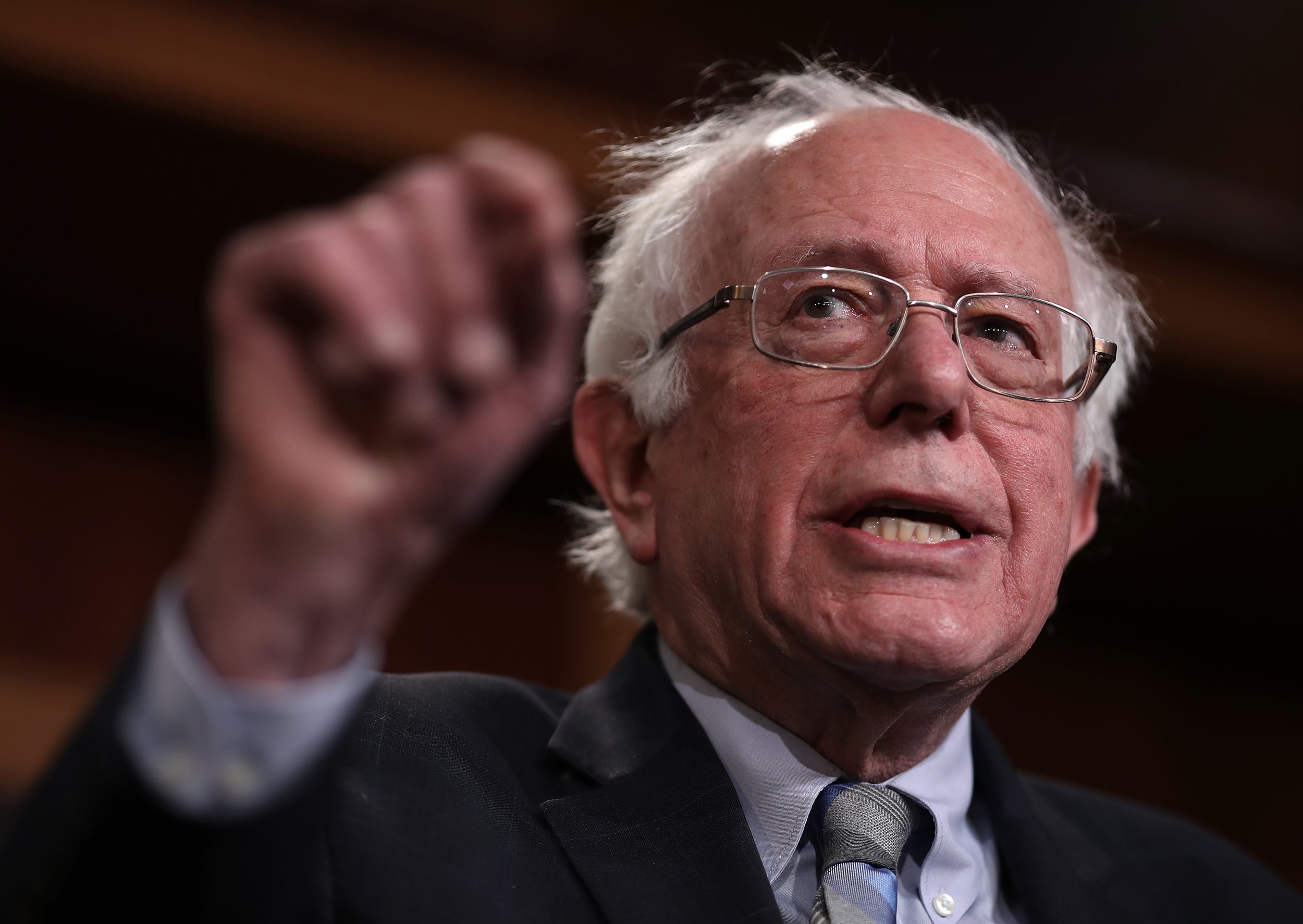 In response to the criticisms about Senator Bernie Sanders's use of private air travel to support Hillary Clinton during the 2016 election, Michael Briggs, a spokesperson for the senator's 2016 presidential campaign, fired back at Clinton and her staff, calling them "total ingrates" and "assholes."
"You can see why she's one of the most disliked politicians in America. She's not nice. Her people are not nice," he told Politico. "[Sanders] busted his tail to fly all over the country to talk about why it made sense to elect Hillary Clinton and the thanks that [we] get is this kind of petty stupid sniping a couple years after the fact."
Arianna Jones, another spokesperson for Sanders, added: "Sen. Sanders campaigned so aggressively for Secretary Clinton, at such a grueling pace, it became a story unto itself, setting the model for how a former opponent can support a nominee in a general election."
Former-aides to Clinton had slammed Sanders for frequently requesting the use of private jets when he served as a surrogate for the Democratic nominee during her 2016 campaign. The escalating feud comes just days after the independent senator announced that he would make a second bid for the White House in 2020.
After Sanders vowed to fight the fossil fuel industry in his campaign launch video last week, he has come under fire for his repeated use of private jets in the final months of the 2016 campaign, with critics pointing out that the luxurious travel practices contradict his position on wealth inequality and climate change.
"I'm not shocked that while thousands of volunteers braved the heat and cold to knock on doors until their fingers bled in a desperate effort to stop Donald Trump, his Royal Majesty King Bernie Sanders would only deign to leave his plush D.C. office or his brand new second home on the lake if he was flown around on a cushy private jet like a billionaire master of the universe," Zac Petkanas, the director of rapid response for the 2016 Clinton campaign, told Politico.
Sanders, who continued his preference for private jet travel in the years after Donald Trump was elected president, spent at least $342,000 on the flights since the 2016 elections ended, according to the news outlet.
After endorsing Clinton and agreeing to campaign on her behalf in 2016, Sanders's requested mode of travel quickly became a source of tension. Although the senator's campaign staffers claimed that private jets were the only logistical way he could have completed the scheduled events, Clinton's campaign aides have argued that the jets were merely a pointless extravagance.
"We would try to fight it as much as possible because of cost and availability of planes, but they would request [a jet] every time," a former Clinton campaign staffer anonymously told Politico. "We would always try to push for commercial... At the campaign, you're constantly trying to save like 25 cents."
"At that time, getting him on board—no pun intended—and his followers engaged for her, was a big priority," another added, explaining that the campaign approved Sanders' requests after realizing he wouldn't budge.