Bernie Sanders to Host In-Person Rallies for Biden in Swing States as Trump Campaign Halts
Senator Bernie Sanders will travel and host multiple campaign events for Democratic presidential nominee Joe Biden as President Donald Trump is hospitalized and unable to campaign due to contracting COVID-19.
Sanders is expected to travel to Lebanon, New Hampshire on Saturday for an outdoor Biden event before attending a drive-in rally in Michigan on Monday. All who attend the events, taking place in two crucial swing states, will be subject to strict requirements to practice social distancing and wear face masks to prevent the spread of the virus.
Trump headed to the Walter Reed Medical Center on Friday evening, where he is expected to spend "the next few days." The president has received an experimental cocktail of antibodies and is said to be experiencing symptoms including fever, cough and fatigue hours after announcing that he and first lady Melania Trump tested positive for the virus.
All in-person campaign events that had been planned for the president have been postponed or turned into virtual events and it is not clear which, if any, will feature live appearances by Trump. The president has faced criticism for failing to take COVID-19 precautions like wearing a mask at previous campaign events, with many of his supporters following suit while also failing to maintain social distancing.
After an often contentious primary season facing off against Biden, Sanders is now making good on a promise to support and actively campaign for his former rival. Sanders vowed to support Biden or any other eventual Democratic nominee against Trump early in his campaign. He quickly endorsed the former vice president after dropping out of the race in April once Biden's victory became apparent.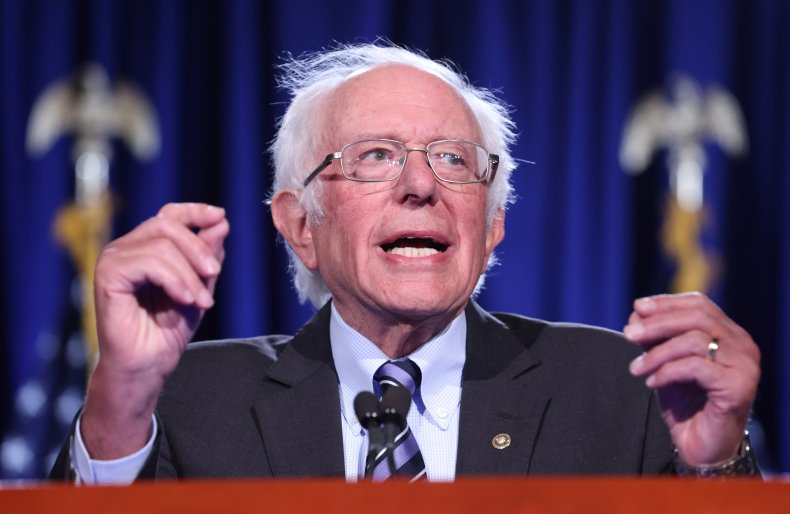 Progressive policy proposals from Sanders have clashed with more moderate stances from Biden, but members of both campaigns attempted to find common ground on policies when forming a joint "unity task forces" during the summer. The Trump campaign has attempted to paint Biden as member of the "radical left," falsely claiming that he wants to "defund the police" although the former vice president has actually called for increasing police funding instead.
Trump has also claimed Biden shares certain progressive policies favored by Sanders that he has actually rejected, like Medicare For All and the Green New Deal climate change initiative. When Biden explicitly said that he did not support the Green New Deal after being pressed by the president during Tuesday's presidential debate, Trump protested "you just lost the radical left."
Although Trump is currently unable to resume his campaign activities, Vice President Mike Pence, who has tested negative for the virus, will continue campaigning. In addition, his debate against Democratic nominee for vice president Kamala Harris, set for Wednesday in Salt Lake City, Utah, is expected to move forward.
Biden has also tested negative for the virus, despite being in close proximity to the president during Tuesday's debate. He held his first event since news of Trump's diagnosis on Friday afternoon, wishing the president and first lady well while speaking for about 20 minutes outdoors while wearing a mask in Michigan.
Newsweek reached out to the Biden campaign for comment.