Bernie Sanders: I Would Withdraw Merrick Garland as Supreme Court Nominee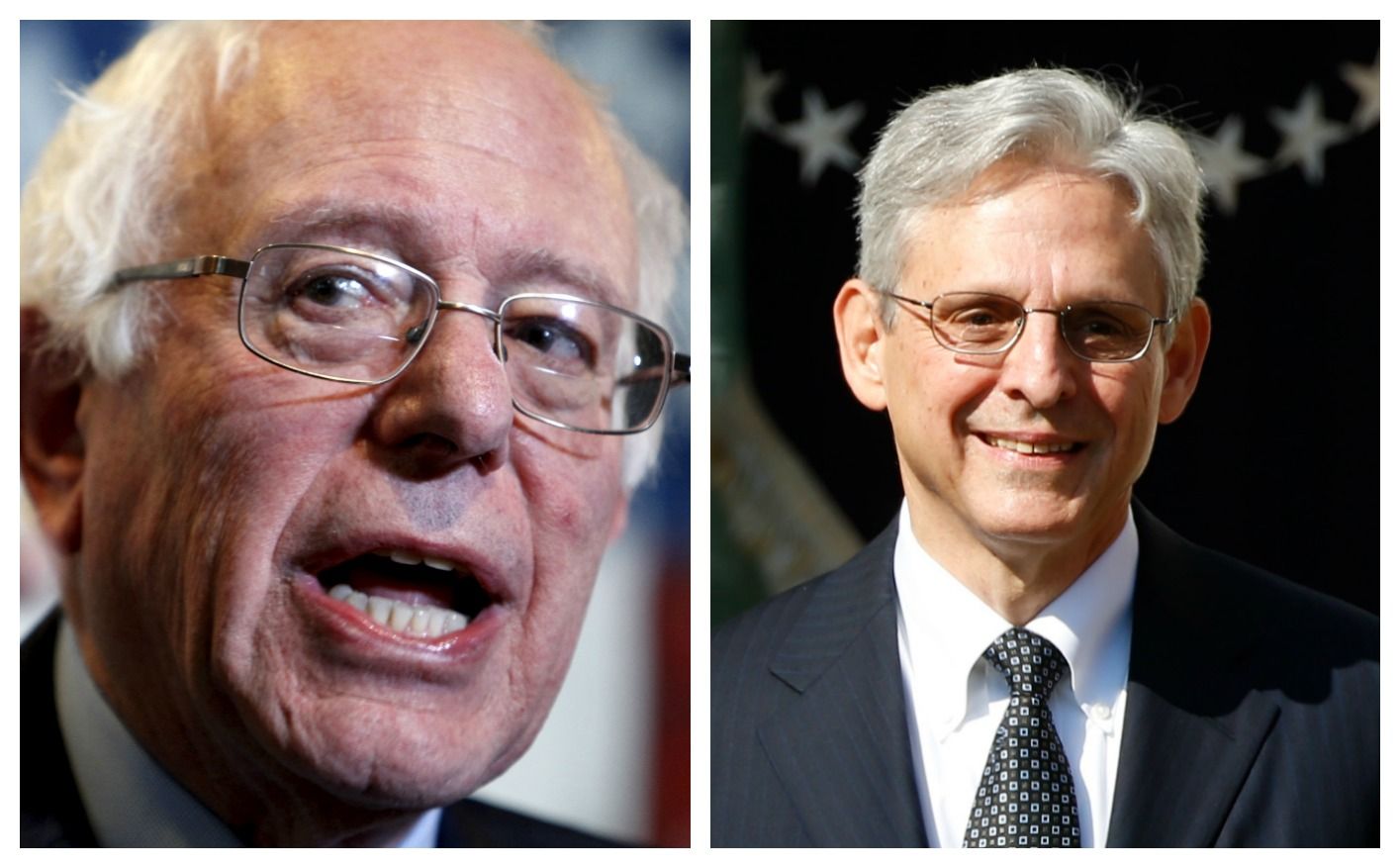 Bernie Sanders said on Thursday night that he would ask President Barack Obama to withdraw his recent nomination of Judge Merrick Garland to fill the vacant seat on the Supreme Court if Sanders wins the November election.
In a surprise comment that Americans have heard only from Republicans, the Vermont senator and Democratic presidential candidate seemed to criticize Obama's recent nomination while speaking with MSNBC's Rachel Maddow, who asked the candidate whether he would request Garland's name be withdrawn so he could make his own pick for the next justice.
"Yes, I would," Sanders said. "I'm 100 percent prepared to support Judge Garland. I think he's clearly very knowledgeable and can serve ably on the Supreme Court."
"But, between you and me, I think there are some more progressive judges out there," he added.
When Maddow asked Sanders what he thought about Garland, he said the judge was "probably not the most progressive pick." But at the same time, he reiterated that he "will strongly support" the president's selection.
Sanders's initial remarks were surprising because, as a Democrat, he openly criticized the Democratic president's choice to replace Justice Antonin Scalia.
Just hours after Scalia died on February 13, many of the Republican candidates and top GOP leaders, including Senate Majority Leader Mitch McConnell, called for a delay in nominating a justice to the vacant seat until the next president takes over the White House. On Wednesday, Obama announced Garland, a federal appeals court judge, as his nominee for the next member of the country's highest court.
Senate Republicans say they won't give Garland a hearing, which also would deprive the nominee of a vote or potential confirmation during Obama's presidency.
"The idea that the president should not be able to make a nomination is totally absurd," Sanders said, adding that he will do everything he can to ensure hearings and a vote take place to seat Garland on the Supreme Court.
Two days before the MSNBC interview, Sanders lost a series of primaries to former Secretary of State Hillary Clinton, after his surprising victory in Michigan last week. He told Maddow he is the best Democratic candidate to defeat GOP front-runner Donald Trump in a hypothetical matchup come November.
The next Democratic primary and caucuses will take place Tuesday in Arizona, Idaho and Utah.