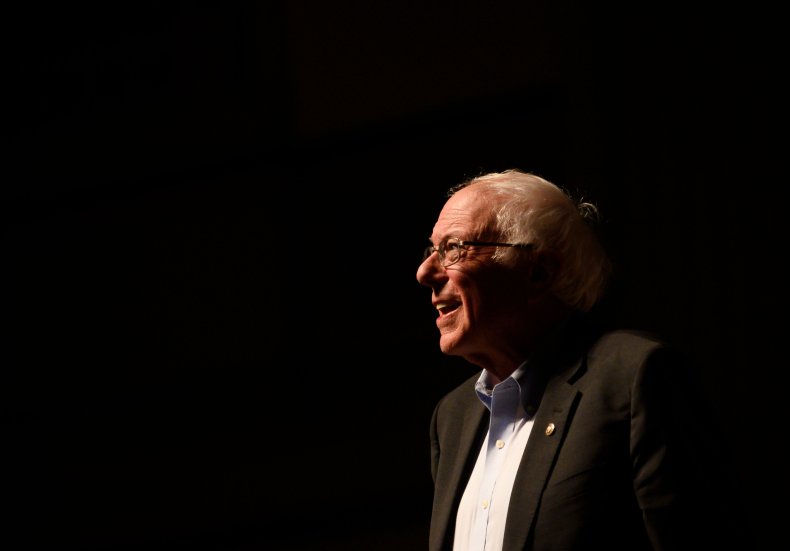 Vermont Senator Bernie Sanders is in a statistical tie with former Vice President Joe Biden in the Democratic Party's 2020 presidential primary race, according to a new NBC News/Wall Street Journal survey.
At 27 percent and 26 percent, respectively, Sanders and Biden are leading the field in the new poll just days before the party's first primary election will occur in Iowa on February 3.
Senator Elizabeth Warren, who has long earned support comparable to Sanders', was measured in third place at 15 percent.
The poll had a margin of error of 4.74 percentage points.
The current standing marks a surge for Sanders, who was at 21 percent just one month ago in the same poll. Biden was at 28 percent.
And while Sanders may be statistically indistinguishable from Biden, other data in the survey indicate that his supporters might be more committed to ensuring his nomination, thereby giving him an advantage Biden may lack.
Among those who selected Sanders as their choice for the nomination, 60 percent said they would "definitely" vote for him when the time comes. Just 48 percent of Biden's supporters are willing to commit to this. In fact, more than one in four Biden supporters are "just leaning" towards voting for him.
Should any of the other candidates falter, Warren stands to benefit most. The survey found that she was selected as Democratic voters' second-choice candidate more than anyone else in the field. Twenty-four percent would vote for her in the primary if they couldn't get their first-choice nominee.
However, when first and second choice considerations are combined, Biden comes out atop the rest of the lineup.
While this survey represents some of the most decisive shows of support for Sanders, other polling contained within the survey could indicate that the independent senator may have less room for additional growth than some of his competitors.
Twelve percent of Democratic primary voters said they would be "very uncomfortable" with Sanders winning the nomination, a higher share than received by any other candidate except for former New York Mayor Michael Bloomberg.
Overall, Democrats believe that selecting a candidate who can defeat Trump is the highest priority in their decision-making process. Seventy-three percent indicated it was very important to them, while policy reforms such as health care and climate change—the bedrock of Sanders' and Warren's campaigns—were selected by 58 percent of Democrats as a very important consideration.