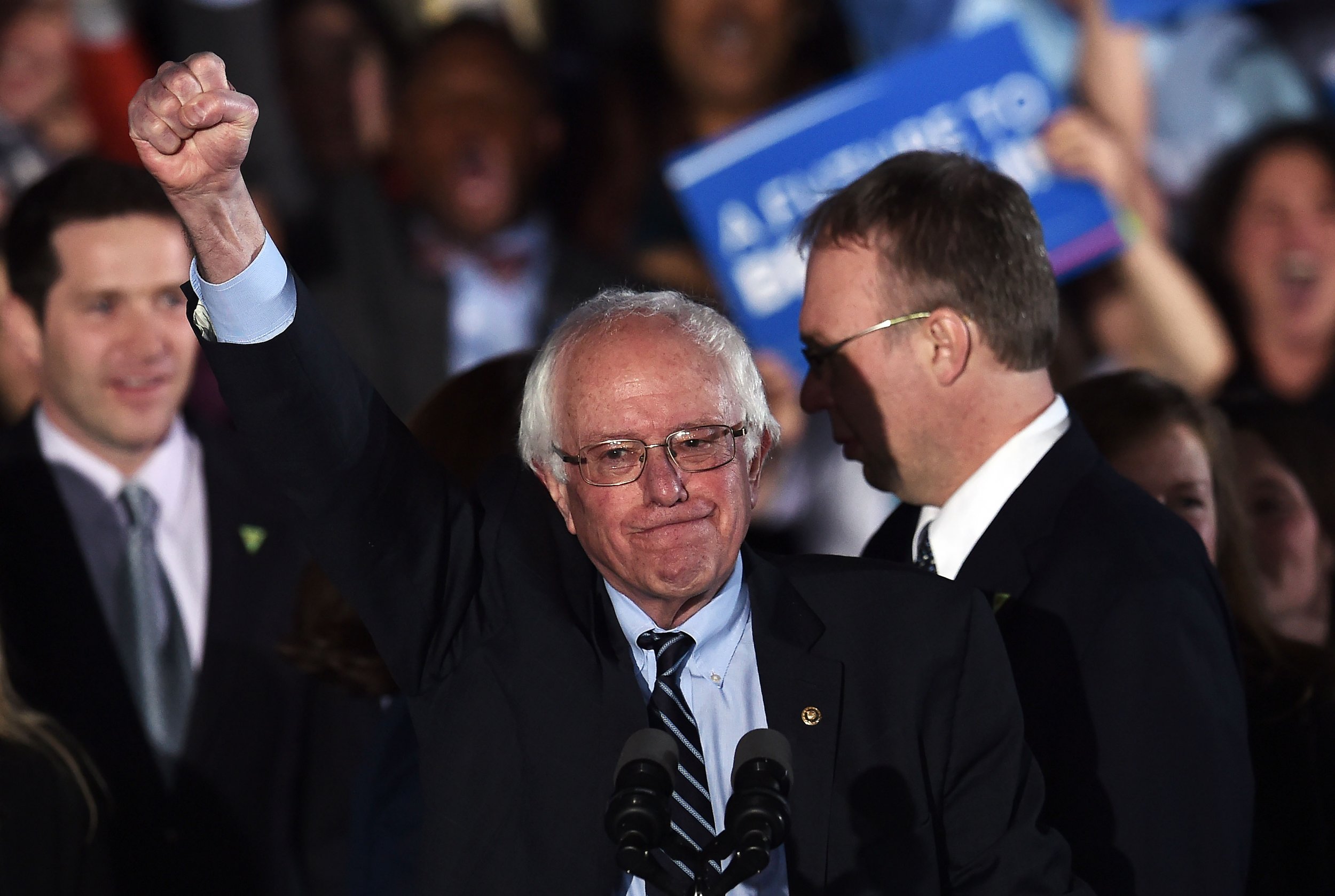 The U.S. may only be six months into President Donald Trump's term, but many voters are already looking ahead to 2020—and thinking Democratic.
Public Policy Polling (PPP) survey results released Tuesday showed that Trump, a Republican, would lose in matchups against former Vice President Joe Biden and Vermont Senator Bernie Sanders. About 12 percent of would-be Biden voters and 13 percent of would-be Sanders fans backed Trump in November, meaning the incumbent would have lost their support.
And that's not the only bad news for Trump. The president took an "L" in nearly every hypothetical matchup PPP put him in, getting beat out by Democrats like Kamala Harris of California, Cory Booker of New Jersey and Elizabeth Warren of Massachusetts. If Trump were to run against Mark Zuckerberg, he could tie, but nearly half of poll respondents said they couldn't even say whether they had a positive or negative opinion of the Facebook co-founder.
The PPP survey included responses from 836 people gathered from Friday to Monday. It has a margin of error of 3.4 percent.
The internet is constantly abuzz with 2020 speculation, whether that comes in the form of articles about a campaign committee aimed at supporting Dwayne "the Rock" Johnson, the #Kanye2020 hashtag or betting odds on Oprah Winfrey.
Even pundits get in on the action. Former New York City Mayor Michael Bloomberg told CNN last month he thought there was a 55 percent chance the president would stay in the White House for eight years because "the Democratic Party is going to be torn apart by the left and the centralists." Former House Speaker Newt Gingrich, meanwhile, voiced his own opinion: that Trump will get re-elected, but in 2024, Vice President Mike Pence will emerge victorious.
No Democrats have definitively said they're running for president in three years. Sanders told Sirius XM last week he was "not taking it off the table" but it was "much too early" to talk about. Biden just announced a book tour, and in June he launched a political action committee.
Trump, on the other hand, has already begun raising millions for his re-election campaign.