Bernie Sanders and Kamala Harris Targeted With Murder Threats, Court Filings Allege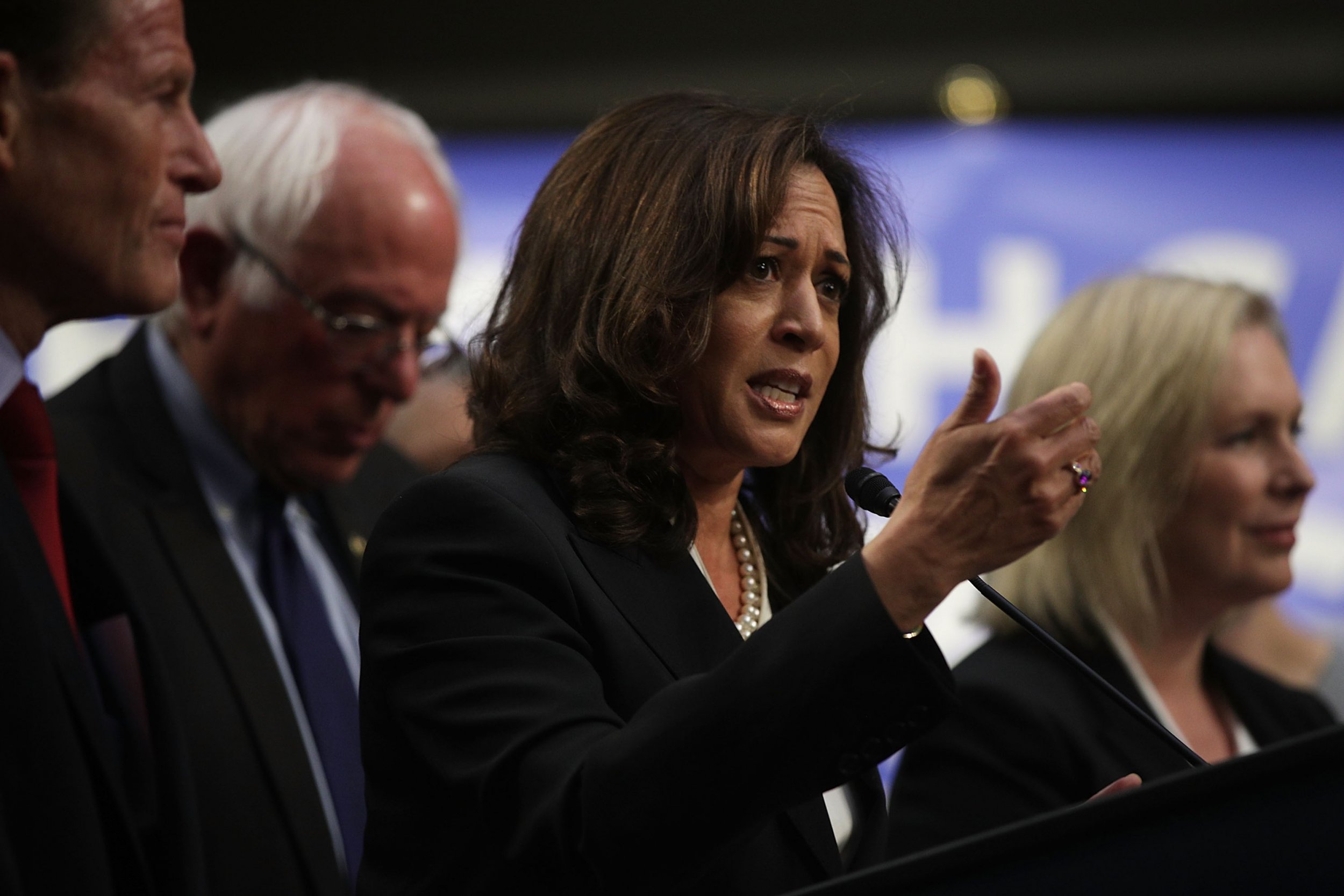 Senators Bernie Sanders and Kamala Harris, two prospective contenders for the Democratic nomination for president in 2020, were the targets of murder threats in March, according to a grand jury indictment revealed publicly Wednesday. Those taking part in the gun-control rally March for Our Lives on March 24 were also allegedly the target of threats.
Nicholas Bukoski was indicted by a federal grand jury in Washington, D.C., this April, but the filing was held under seal until last week, as first reported by Politico. Bukoski has been charged with two counts of threatening to assault or murder United States officials and three counts of transmitting threats in interstate commerce.
According to a District Court filing, the initial indictment was sealed so the suspect would not be made aware of the investigation.
"Once the bench warrant issues, law enforcement will begin to investigate ways in which to secure the arrest of the defendant," wrote U.S. Attorney Jessie Liu. "The public disclosure of this Indictment at this time could jeopardize future plans to secure the Defendant's arrest, because such disclosure could result in alerting the defendant of the warrant."
A man of the same name was arrested in Anne Arundel County, Maryland, in April for an armed robbery. Court documents show that the Bukoski who made the threats was initially arrested and held in the same county jail.
Sanders and Harris are two of the most high-profile liberal members of Congress. Both are considered likely to throw their hat into a crowded Democratic field in 2020. Sanders was beaten out by Hillary Clinton for the Democratic nomination in 2016. Harris was elected to the Senate from California two years ago and is seen as a rising star of the Democratic Party, gaining exposure for her willingness to challenge President Donald Trump's Cabinet nominations.
The March for Our Lives rally took place in Washington, D.C., and across the country in the wake of a deadly shooting at a high school in Parkland, Florida, in which 17 people were killed.
The march was widely criticized by prominent conservatives and on right-wing media.