Bernie Sanders Laments American Democracy Under Trump, in Brooklyn Commencement Speech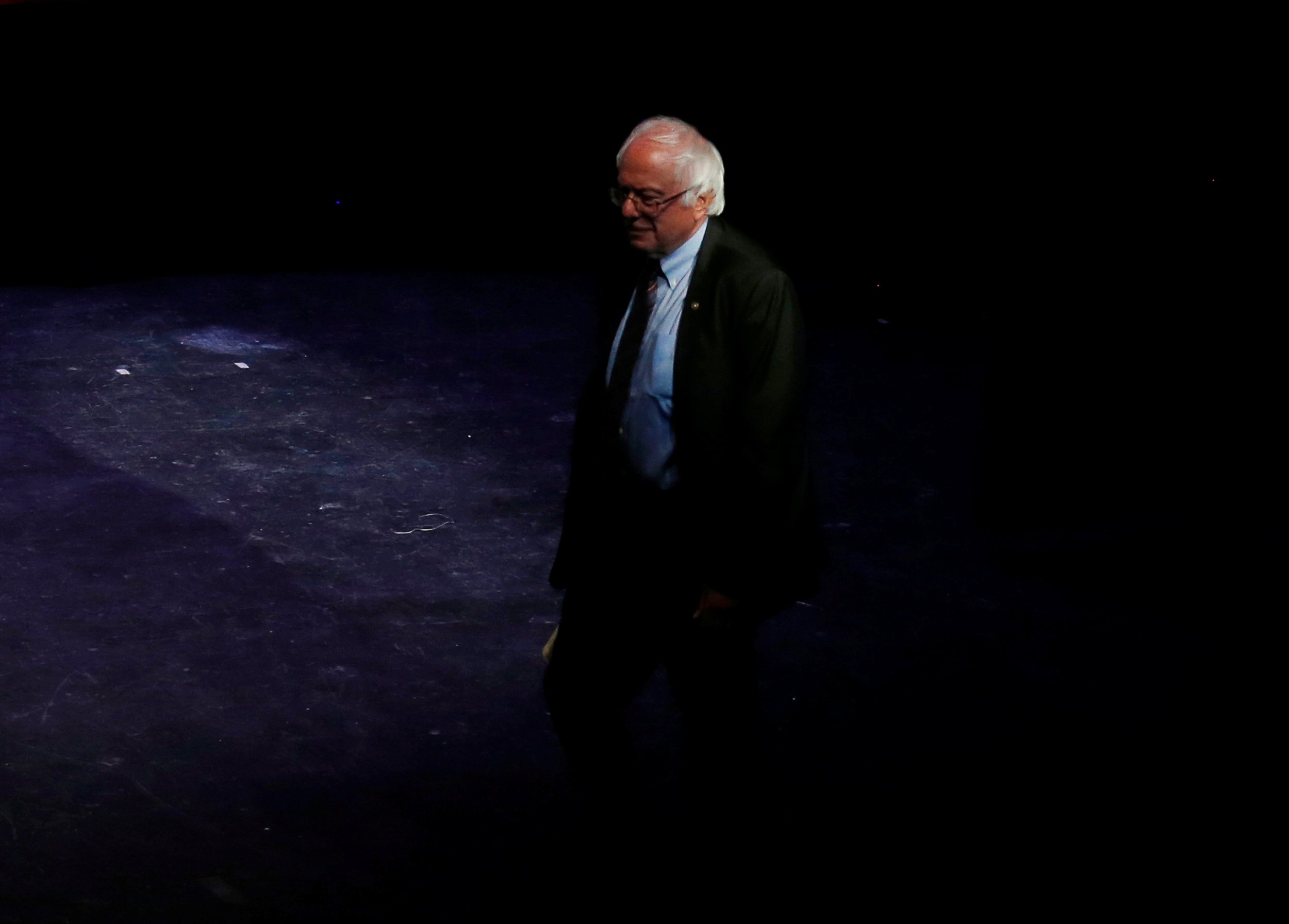 Senator Bernie Sanders (I-Vermont) on Tuesday used a commencement address at Brooklyn College to lament the current state of democracy in the United States.
After criticizing some of his usual targets—CEOs and the top one percent on the wealth scale—Sanders said that "directly related to the oligarchic community that we currently have is a corrupt political system, which is undermining American democracy."
The senator never mentioned President Donald Trump by name in the speech at the Barclays Center in the Brooklyn borough of New York City, but he made clear his feelings about the administration.
"Unbelievably, at exactly the same time as they are throwing people off of health care, making it harder for kids to go to college, they have the chutzpah to provide $300 billion in tax breaks to the top one percent," Sanders said, in a reference to the American Health Care Act, a GOP replacement plan for Obamacare that is backed by Trump.
While the senator painted a dark picture of America at the moment, he also called the college graduates to action.
"Now in response to these very serious crises, it seems to me we have two choices. First: We can throw our hands up in despair. We can say the system is rigged, I am not going to get involved. And that is understandable; but it is wrong," Sanders said, before adding that the students had the obligation to address economic, social and environmental issues. "You do not have the moral right to turn your back on saving this planet and saving future generations. The truth is that the only rational choice we have, the only real response we can make, is to stand up and fight back—reclaim American democracy and create a government that works for all of us."
Sanders has stayed at the political forefront after failing to secure the Democratic presidential nomination, losing out to former Secretary of State Hillary Clinton, who of course was defeated by Republican nominee Trump. He inspired young voters, but his group Our Revolution—aimed at helping progressive candidates win elections—hasn't really landed a major victory thus far, Politico reported this week. Still, many polls have found Sanders is the most popular politician in the country, and it's rumored he's already thinking about another presidential run in 2020.