Bernie Sanders' Latest Fight is About CEO Pay and Wall Street Reform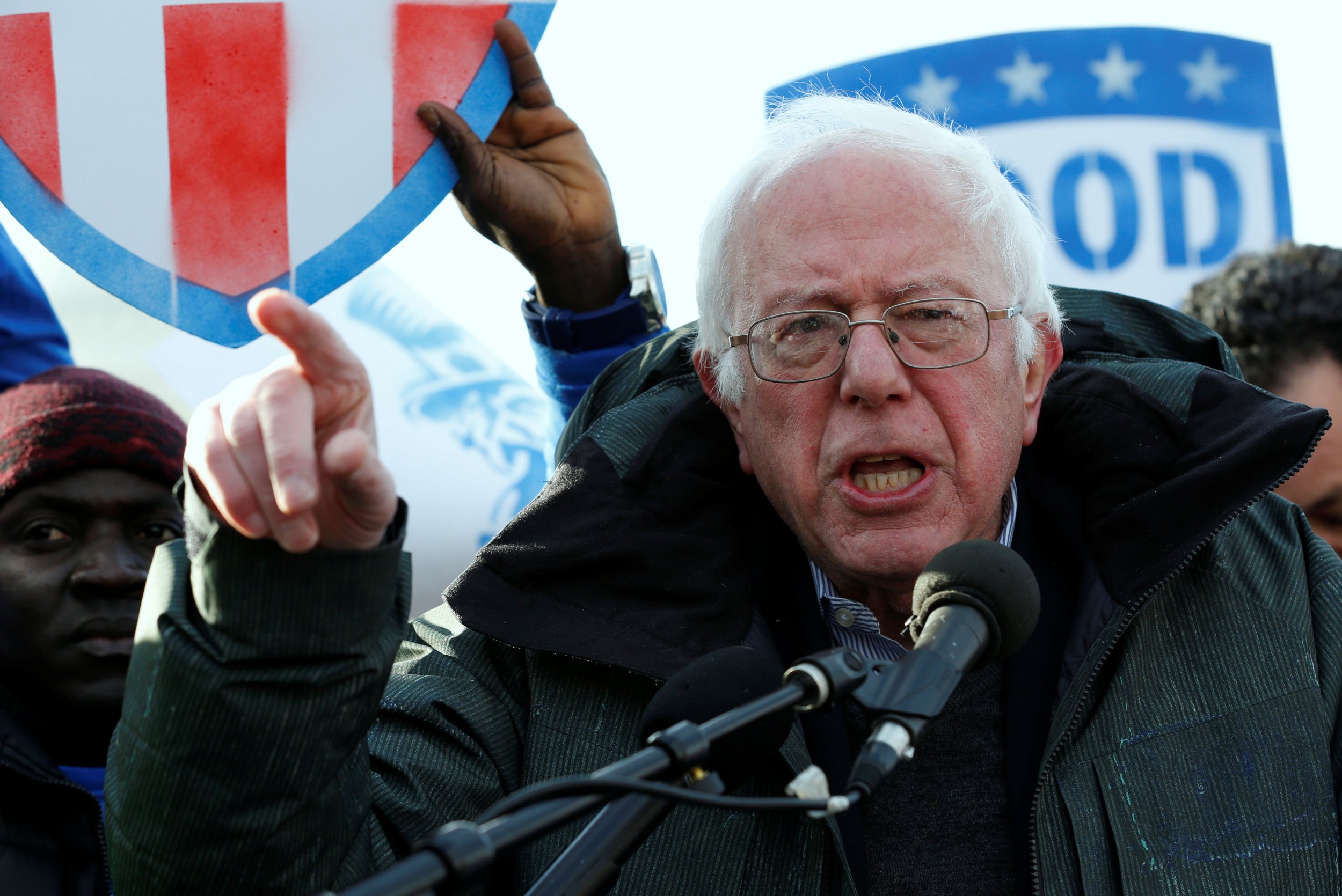 A group of lawmakers including Sen. Bernie Sanders (I-Vermont) are dismayed by the delay of a Dodd-Frank rule that would require CEO's to disclose how their pay compares to that of their workers. The senators wrote a letter this week to Securities and Exchange Commission (SEC) acting chairman Michael Piwowar, a Republican, to say they were "extremely troubled" and "opposed any delay" in the rule that was supposed to go into effect this year.
The Dodd-Frank Wall Street Reform and Consumer Protection Act put in place by the administration of President Barack Obama required companies to disclose a ratio comparing CEO pay to worker pay, but the SEC delayed the requirement last month because of "unanticipated compliance difficulties."
That delay prompted the letter from Democratic senators Bob Menendez (New Jersey), Jack Reed (Rhode Island), Elizabeth Warren (Massachusetts), Chris Van Hollen (Maryland), Dick Durbin (Illinois), Jeff Merkley (Oregon), Al Franken (Minnesota) and independent Sanders, who sought the Democratic presidential nomination in 2016 before losing to nominee Hillary Clinton.
The letter said that the rule would be an important tool for investors, while noting that in 2015 the average S&P 500 CEO made $335 for every dollar a typical worker earned, a statistic pulled from the AFL-CIO.
"Pay ratio disclosure helps investors evaluate the relative value a CEO creates, which facilitates better checks and balances against insiders paying themselves runaway compensation," wrote the senators.
Alongside Warren, Sanders has been one of the most high-profile critics of Wall Street; he largely built his presidential campaign around that fight. During a rally against President Donald Trump's controversial immigration policies Tuesday, he continued his attacks on the financial industry.
"President Trump thinks he's a tough guy because he's taking on farm workers who make nine or ten bucks an hour; he's a tough guy because he can throw moms and dads out of this country," Sanders said. "Well, I say to Mr. Trump, 'If you're such a tough guy, why don't you take on the insurance companies and the drug companies and Wall Street? Instead of appointing half of Wall Street on your cabinet, why don't you take on the crooks on Wall Street who have destroyed this economy?'"