Bernie Sanders Draws Big Laughs on 'Saturday Night Live'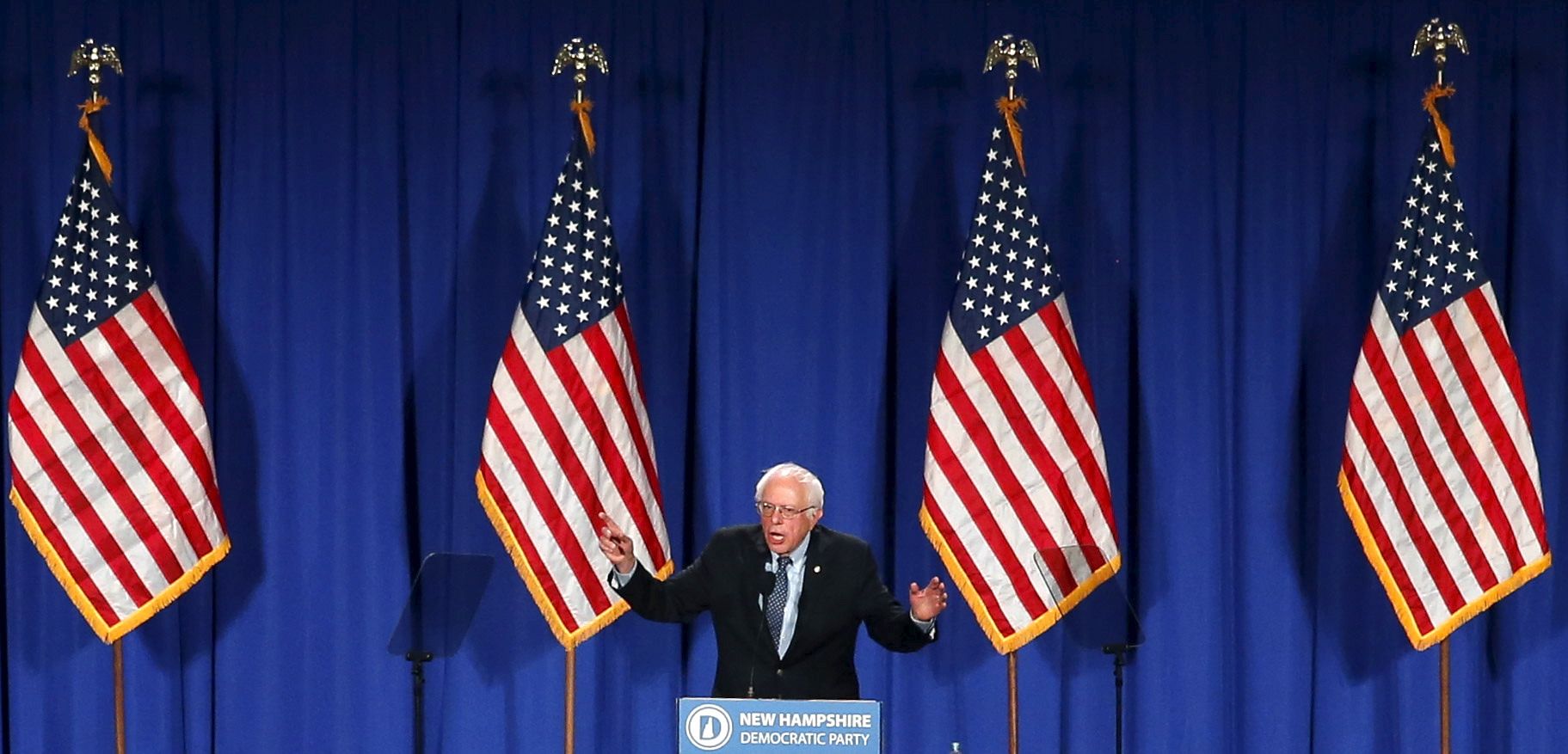 As promised, Democratic presidential candidate Bernie Sanders made his Saturday Night Live debut alongside his best impersonator, Larry David. But it wasn't in the way that people expected: Sanders wasn't in the cold open, nor was he in Bern Your Enthusiasm, the spoof of the HBO series in which David plays a Sanders who very much typifies the protagonist of his hit show, Curb Your Enthusiasm.
Sanders appeared later in Saturday's show, in a sketch in which he and David were depicting men on a sinking ship. David was playing a wealthy man who was questioning why women and children should get to board the lifeboats first, as his life was "worth more than all of yours put together."
The pair's sparring over this idea provided the candidate with his cue to preach the very message that's been resonating with some potential voters. Sanders, who went by "Bernie Sanderswitzky"—which he said he'd change upon arrival in America "so it doesn't sound so Jewish"—said of David's character: "I'm so sick of the 1 percent getting this preferential treatment!"
Ultimately, Sanders had less of a presence than other candidates who appeared on the show, notably Donald Trump. But the audience did get to hear him take several jabs at David's character on Curb, and while introducing the show's musical guest, The 1975, he said his campaign was going "pretty, pretty, pretty good." In the sinking ship sketch, Sanders also noted that there is a "huge" difference between socialism and Democratic socialism.
Somewhere, we're sure, Trump was watching and smirking.