Bernie Sanders Leads the Field in California, Followed by Elizabeth Warren, New Poll Says
Senator Bernie Sanders is the favorite to win the upcoming California Democratic presidential primary, according to a new poll.
Sanders leads the field with 24 percent in a poll released Friday by UMass Lowell Center for Public Opinion. Several other recent polls also show Sanders ahead in the Golden State. His closest rival in Friday's poll is Senator Elizabeth Warren with 16 percent, while former Vice President Joe Biden is in third place with 13 percent.
Warren had previously topped several early surveys of the state, often in close competition for the lead with Biden, but her poll numbers began to steadily plummet late last year. Biden has also seen a substantial decrease in poll performance, quickly losing his national frontrunner status to Sanders in the last few weeks.
Warren's standing in the polls may be experiencing a bump due to what many believe was strong performance at the Democratic debate in Las Vegas, Nevada on Wednesday.
The California primary is set for March 3, one of 14 states holding nominating contests on Super Tuesday. California has the largest population of any state in the country and offers the biggest prize of the Democratic primaries in terms of delegates, with 415 available. A total of 1,991 delegates are needed for a candidate to win the nomination on the first ballot.
The polling group also released a survey of likely voters in the Massachusetts primary on Friday. Sanders led with 21 percent, while Warren was effectively tied with him at 20 percent in her home state. Former South Bend, Indiana Mayor Pete Buttigieg was in third place with 15 percent.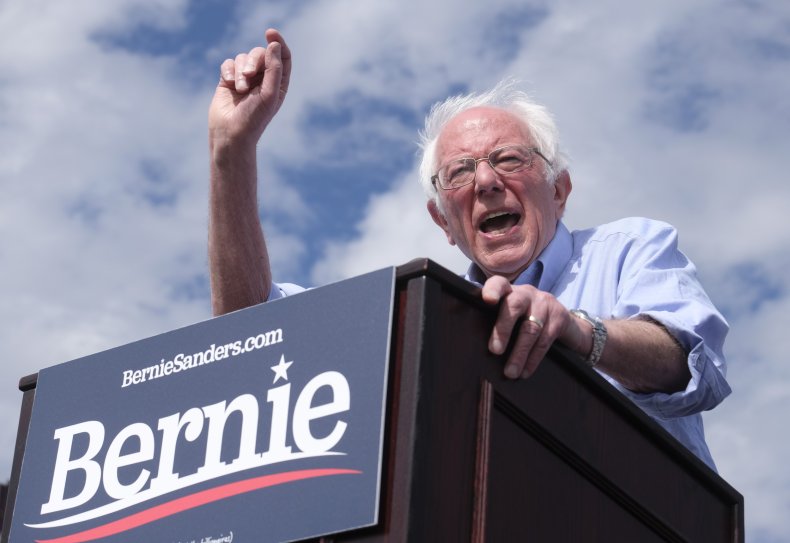 Polls focused on several other Super Tuesday states were released one day earlier.
Sanders held the lead in Texas, a state that offers the third largest share of delegates with 228. The Vermont senator was three points ahead of Biden, 23 percent to 20 percent. Former New York City Mayor Mike Bloomberg was in third place with 20 percent.
Senator Amy Klobuchar had a clear advantage at home in Minnesota, leading with 27 percent. Sanders was 6 percent behind with 21 percent, while Warren followed with 16 percent.
In North Carolina, Sanders was up by 4 percent over runner-up Bloomberg, 23 percent to 19 percent. Biden was not far behind with 16 percent.
A poll of South Carolina was released on Wednesday, showing a close race between Biden and Sanders. The former vice president led Sanders by two percent, 23 percent to 21 percent, well within the poll's margin of error. Biden had previously led by double digits in numerous polls of the state, which is set to vote on February 29.
Saturday's Nevada caucus is the next nominating contest for Democrats. Recent polls in the state have shown Sanders with a clear lead.