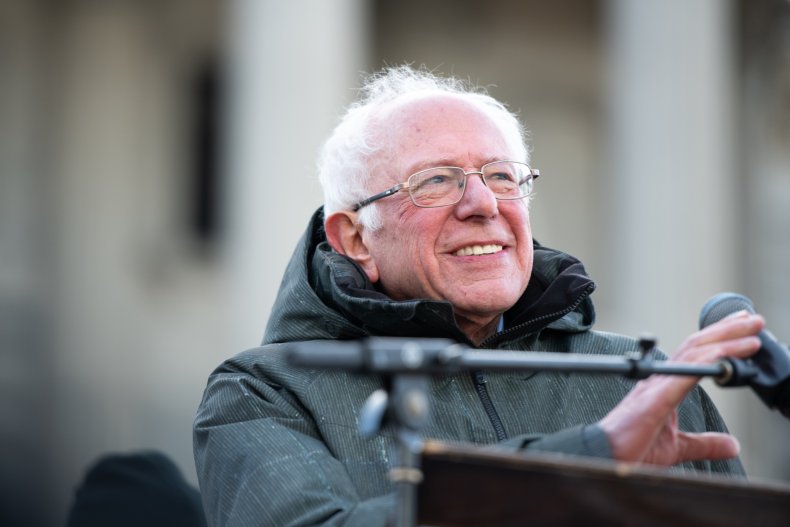 Vermont Senator Bernie Sanders has ranked atop a new poll of Iowa Democratic voters, providing him with among the greatest amount of support he has received in the early-voting state during this election cycle.
At 25 percent in a New York Times/Siena College poll released Saturday, Sanders is leading the field in Iowa, which will be the first state to participate in the primary process on February 3.
Pete Buttigieg, the former mayor of South Bend, Indiana, came in second place at 18 percent. Former Vice President Joe Biden, who leads the national polling average, came in third place at 17 percent, followed by Senator Elizabeth Warren at 15 percent.
Among younger voters, Sanders' share of the Democratic electorate is even stronger. Forty percent of Iowa Democrats 18 years old to 29 years old prefer Sanders, and 31 percent of Iowa Democrats 30 years old to 44 years old do as well.
There is a substantial imbalance in the gender-composition of Sanders supporters in Iowa, more uneven than for any other candidate. While 34 percent of male Democrats support him in Iowa, he is backed by just 17 percent of female Democrats in the state, the largest gender spread in the Iowa race. He is also the only Democratic candidate in Iowa to be preferred by men by more than five percentage points.
While the state of the race in Iowa over the last several months has largely settled around a few top candidates—Sanders, Biden and Buttigieg—the contest may be more fluid than individual polls are able to reveal.
The New York Times survey found that nearly two in five Iowa Democratic caucus-goers said their minds hadn't been made up and they could be persuaded to vote for a different candidate.
Warren could stand to benefit from siphoning off support from Sanders, for example. The poll found that she was the second choice for 44 percent of Sanders supporters in Iowa, the highest correlation between any two candidates in the race.
And while Iowa Democrats have backed Sanders decisively in Saturday's results, he is still not viewed as equally capable as Biden of being able to defeat incumbent President Donald Trump.
Thirty-two percent of Iowa Democrats think Biden is most capable of mounting a challenge to Trump's re-election campaign, compared with just 24 percent who think the same of Sanders.
Less than half of Buttigieg supporters in Iowa feel he is most equipped to beat Trump, the lowest share for any of the top Democrats whose supporters were queried about this issue.