Bernie Sanders Made $1 Million in 2016 While Slamming Rich People on the Campaign Trail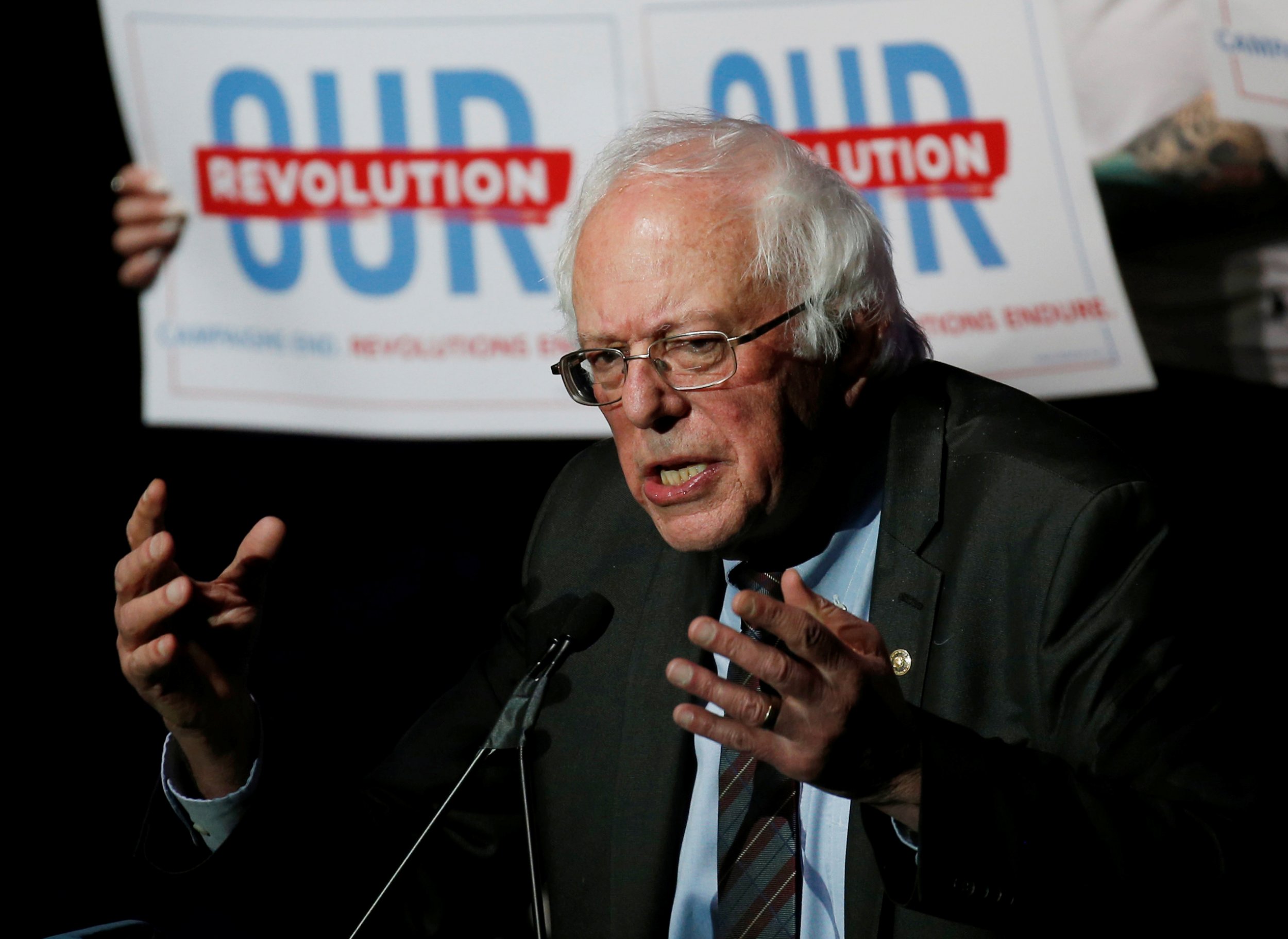 Vermont Senator Bernie Sanders has entered the 1 percent club he has often railed against. According to a Senate financial disclosure form he filed over the weekend, the former Democratic presidential candidate made some $858,750 off book royalties alone last year. Combined with his Senate salary, he likely cleared $1 million in earnings. To make it into the top 1 percent, a family's income must top $389,436, according to a report last year from the Economic Policy Institute.
Sanders released his book Our Revolution last year—priced at $27 in a nod to the average donation made to his campaign—and has reportedly sold some 200,000 copies. He also received $795,000 as an advance for Our Revolution. While the vast majority of royalties came from that book, he also appeared to receive payment for his upcoming book for young readers, titled Bernie Sanders Guide to Political Revolution, which is set to be released this summer by publisher Macmillan.
Sanders, a proponent of Democratic socialism, has long railed against the richest Americans and income inequality in the United States. During his presidential run, which invigorated many young voters, he largely focused on an economic message and routinely slammed Wall Street. Critics often point out that Sanders isn't exactly hurting for cash.
When he tweeted in April, for example, "How many yachts do billionaires need? How many cars do they need? Give us a break. You can't have it all," many critics, especially those on the political right, responded by pointing out that Sanders and his wife, Jane, own three homes.
While the book earnings have clearly been a windfall, Sanders is still a long way off from joining the billionaire class.
Sanders makes about $200,000 per year in Senate salary and social security benefits and typically ranks among the least wealthy senators. Roll Call reported Sanders's net worth as 88th out of 100 senators in a 2015 ranking.
But in total, Sanders earned a million bucks in 2016, the year he shot to greater political fame in a losing effort to earn the Democratic nomination over eventual nominee Hillary Clinton.