Bernie Sanders' Medicare Push Falters as Biden Prepares to Pitch Congress on Pre-Schools
President Joe Biden's American Families Plan, set to be unveiled during a joint session of Congress on Wednesday, is expected to include a program for free preschool, but not Sen. Bernie Sanders' (I-Vt.) proposal to expand Medicare.
The preschool program is one of several proposals included in the plan that aims to improve child care. The package would be funded by raising taxes on the country's wealthiest 1 percent, with the top income tax and capital gains tax brackets both rising to 39.6 percent—almost doubling the capital gains rate on those making more than $1 million per year.
Sanders' proposal to expand Medicare to include dental, vision and hearing care and lower the age of eligibility is not expected to be included in Biden's plan, according to The Associated Press. However, Sanders has vowed to add his proposal to Biden's legislation at a later date.
"The bill that we're going to be writing will include negotiations with pharmaceutical industry to lower drug prices raising substantial sums of money, and using that to expand Medicare," Sanders said on Tuesday.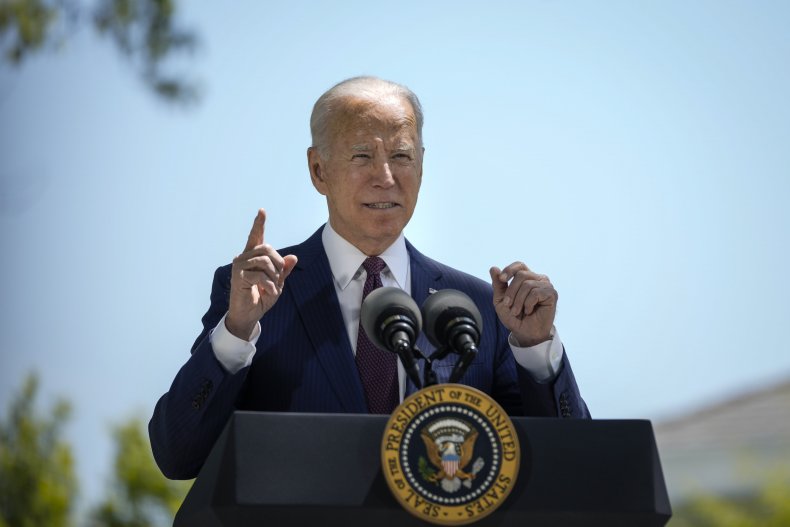 On Sunday, a group of 17 progressive lawmakers, led by Sanders, sent Biden a letter urging him to include Medicare expansion in the American Families Plan. The group wrote that Biden's proposal presented a "historic opportunity to make the most significant expansion of Medicare since it was signed into law."
White House Press Secretary Jen Psaki told reporters last week that Biden's upcoming speech would "not represent the totality of every priority item for him and every item on his agenda that he wants to move forward as president."
Newsweek reached out to the office of Sanders for comment.
Biden's preschool proposal is expected to account for $200 billion of the roughly $1.8 trillion of funds in the American Families Plan. The free preschool program will apply to children aged 3 and 4, saving the families of 5 million children an average of $13,000.
The plan is also expected to include free community college and paid family leave, along with an extension of expanded child tax credits that would give parents monthly payments of at least $250 per child through the end of 2025.
Biden's proposal to pay for the package with tax hikes on the wealthy has drawn criticism from some conservatives. An analysis from The Tax Foundation found that the rise in capital gains tax would make the rate the highest of any country in the industrialized world.
State and federal rates would combine for taxes exceeding 50 percent for the wealthiest residents of several states.
Final details of the plan are still under wraps, but the Biden administration has insisted that the president won't break his campaign pledge to not raise taxes on those earning $400,000 or less per year.
National Economic Council Director Brian Deese said that the capital gains tax increase would impact only three-tenths of the top 1 percent of earners during a White House press briefing on Monday.
"For the other 997 out of 1,000 households in the country—or the other 150 million households in the country—this is not a change that will be relevant," Deese said. "It won't change the tax treatment of capital gains at all ... For the very highest income Americans, we should tax at the same rate ordinary income and capital gains."