Bernie Sanders Hits the Road to Stump for Candidates, but His Endorsement Record Is Lacking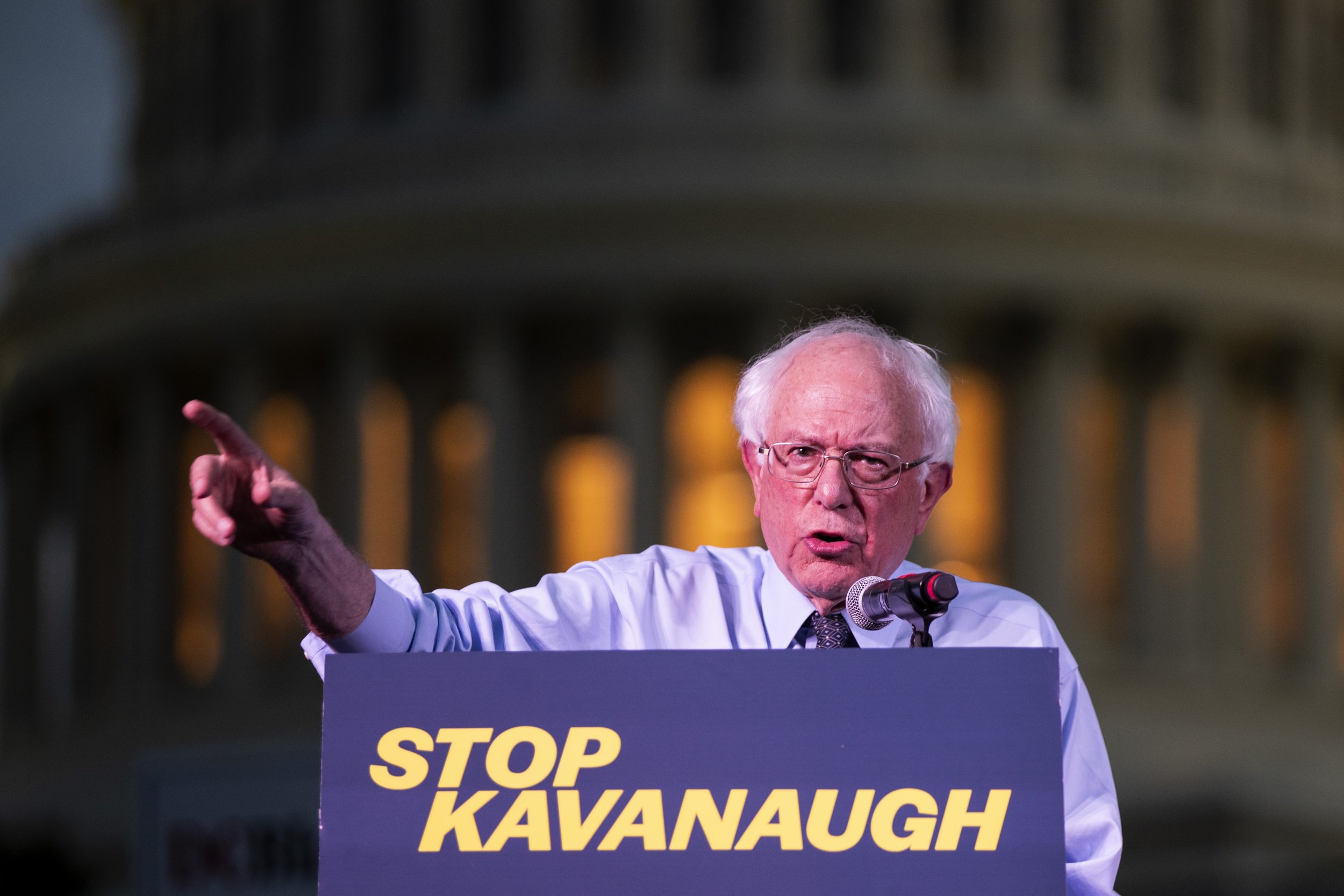 Senator Bernie Sanders will hit the campaign trail hard this month, stumping for left-leaning candidates at 15 planned events in nine states. Along the planned route are a number of locales the Vermont Senator will need to visit if he plans to run for president in 2020.
Sanders will campaign on behalf of Liz Watson in Bloomington, Indiana, J.D. Scholten, who is trying to beat Republican Representative Steve King, in Iowa and Representative Barbara Lee in Oakland, California. Between stump speeches, he'll hold a rally on behalf of his PAC, Our Revolution, in South Carolina and town halls to discuss Social Security cuts in Iowa and Indiana.
Sanders, 77, will also hit Wisconsin, Michigan, Arizona, Colorado and Nevada on his October tour of presidential swing states.
But despite his crowded itinerary, Sanders has a lackluster record of endorsements. In midterm primaries, he endorsed six candidates, most of whom lost.
But prior performance is not indicative of future results, said the Senator. "I [could] be 100 percent in terms of my endorsements," he said. "All you've got to do is endorse establishment candidates who have a whole lot of money, who are 40 points ahead in the poll. You know what, you'll come and say, 'Bernie, you were 100-percent supportive of these candidates, they all won,'" he told NPR this summer. "The candidates that we support, by and large with few exceptions, are all candidates who are taking on the establishment, and are often outspent."
Sanders told NPR that his political vision may not manifest itself in this crop of candidates, but he's running a marathon, not a sprint. "I hope they win," he said about the candidates he stumps for. "Maybe they don't. But if you get 45 percent of the vote now, next time you may well win." Sanders said his goal is to push a progressive agenda, and that he's been successful in that endeavor even with losing candidates.
Some of Sander's endorsees, like Stacey Abrams who is running for governor in Georgia, have been successful both in their local races and on a national level.
The 2016 presidential candidate called for a new world order Tuesday morning during a speech at the Johns Hopkins University School of Advanced International Studies, setting the stage for a fight against President Donald Trump's "America First" anti-Globalist movement.
"We must take the opportunity to reconceptualize a global order based on human solidarity, based on the understanding that it's not me against you or the United States against China, but that we as the world especially with the threat of climate change are in it together," he said. "That in many ways we are going to survive by working together or we're going to go down by the types of divisions that the authoritarians are trying to create."
Sanders is also up for reelection in Vermont this November, but the Independent Senator is expected to easily win his third term. He has indicated that he is considering another presidential run in 2020.