Bernie Sanders Says U.S. Should Be Like Iceland, Legally Enforce Equal Pay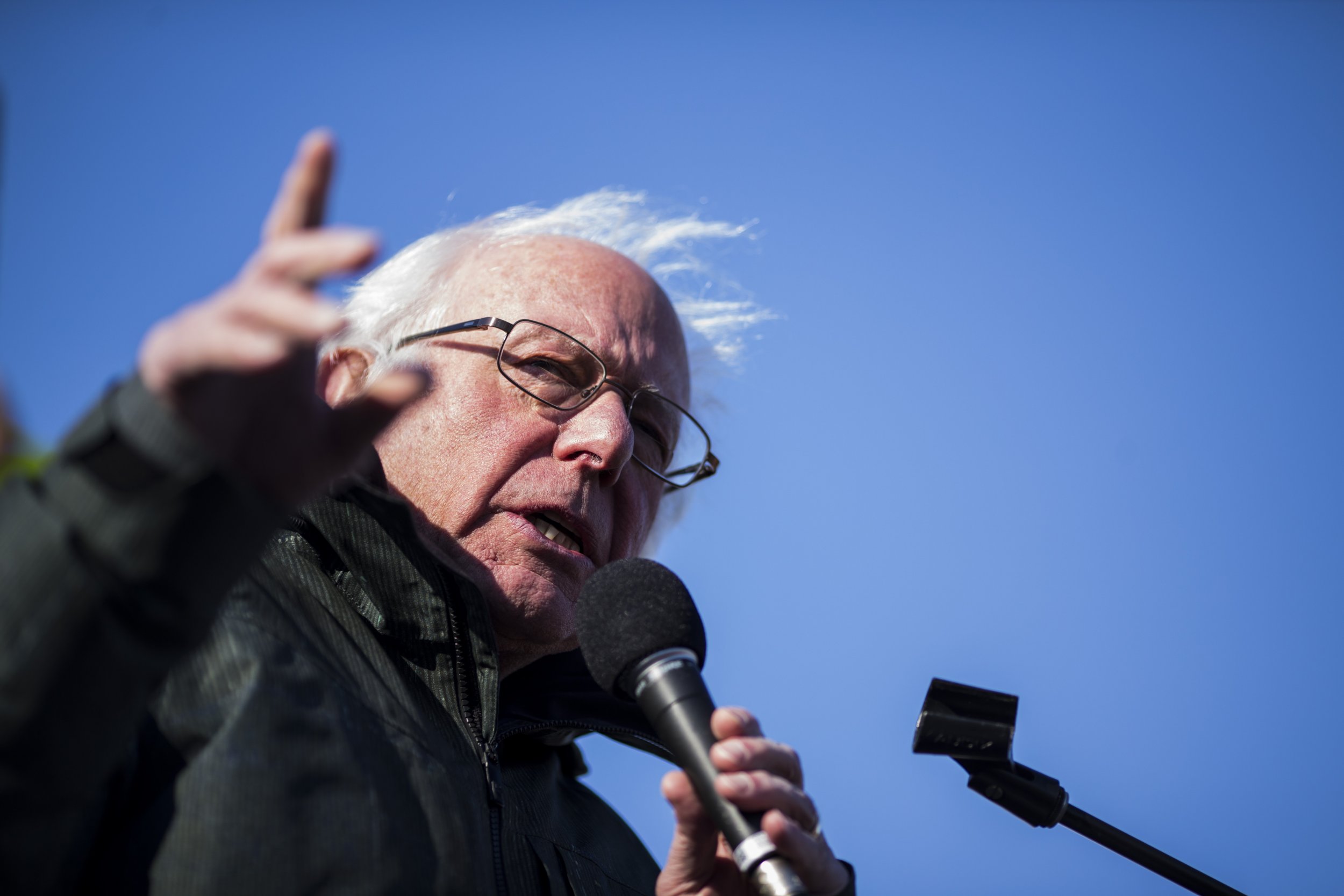 Bernie Sanders is calling on the United States to be more like Iceland and legally enforce equal pay for men and women, he said on Tuesday.
"We must follow the example of our brothers and sisters in Iceland and demand equal pay for equal work now, regardless of gender, ethnicity, sexuality or nationality. As we fight back Republican efforts to revert women's rights to second-class, it is important to not lose sight that our real goal is to move forward and expand women's rights," the independent senator from Vermont wrote in a Facebook post.
The former presidential candidate posted in response to the Nordic country's historic legalization of equal pay for men and women, which went into effect on Monday. Iceland is the first country to do so, and its legislation requires that any company or government agency that employs 25 people or more prove to the government that it pays men and women the same wages, or else face fines.
Sanders has pushed for equal pay before, and it was one of the major planks of his presidential campaign platform. Sanders's presidential campaign website, which is still up and running, calls the wage gap a "national disgrace," saying, "It is wrong that women working full-time only earn 79 cents for every dollar a man earns. We have got to move forward and pass the Paycheck Fairness Act into law."
Iceland has been ahead of the curve in the gender equality realm for years, and the new legislation is part of the trend. According to the World Economic Forum, which releases a report measuring gender parity in countries around the world through various social and economic measures, Iceland is, for the ninth year in a row, ranked first in its efforts to close the gender gap. The small country has closed "more than 87 percent of its overall gender gap," the WEF wrote in November. Iceland also ranks fifth in providing similar work opportunities for men and women.
It seems to be a Nordic trend: Iceland, Finland, Norway and Sweden are all in the top five of the gender parity index. The United States did not receive such high marks.
Even though the U.S. has made strides in narrowing the gender pay gap since 1980— according to a report from the Pew Research Center in April, which found that women earned 83 percent of what men earned in 2015—it still lags behind in other areas. It ranks 49th on the WEF index, with low scores in women's political empowerment and their health and life expectancy.