Bernie Sanders Is America's Most Popular Senator, Mitch McConnell Its Least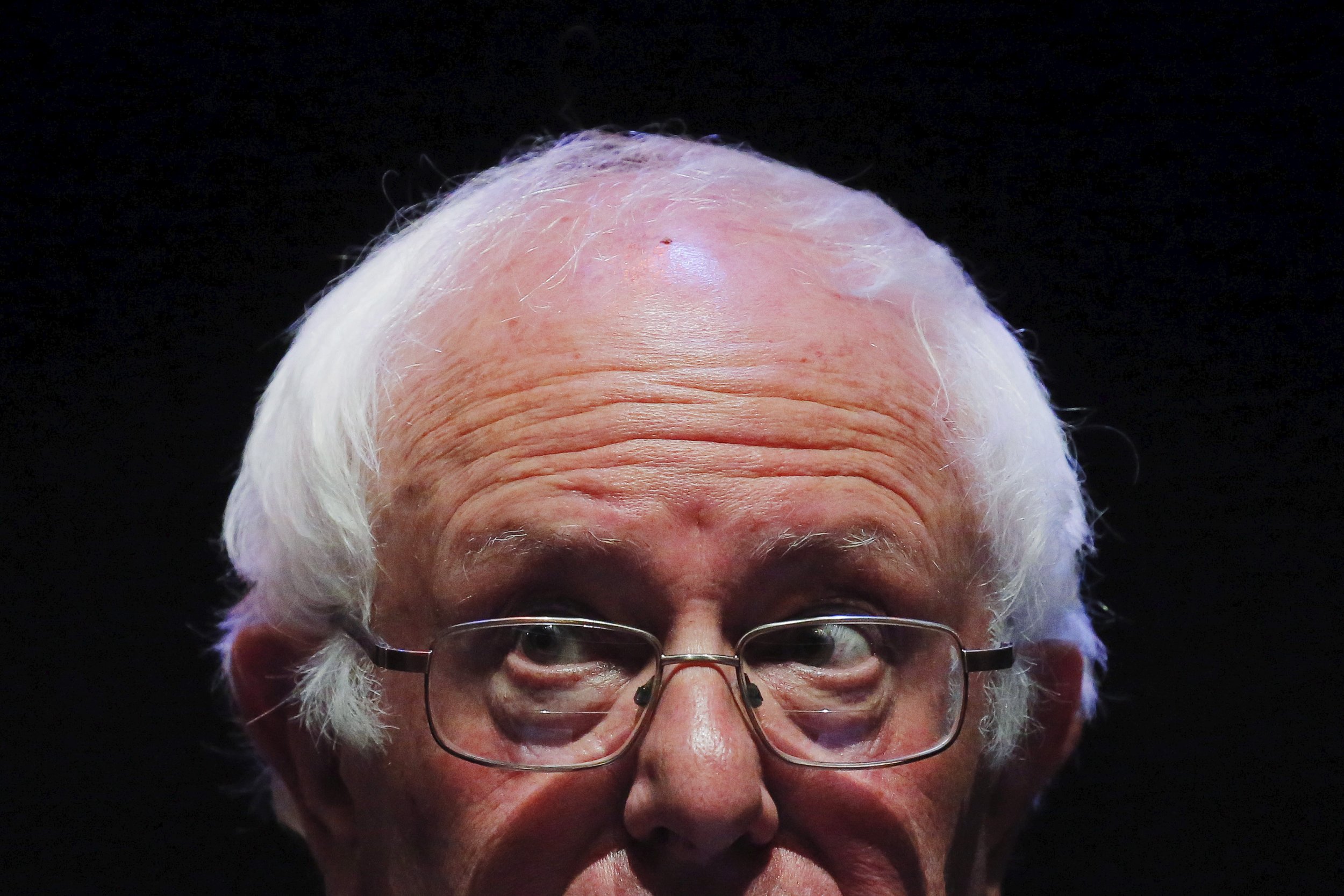 Updated | As he lays off hundreds of campaign staffers, Bernie Sanders can take solace in the fact that he is once again ranked as America's most popular senator, according to data compiled by Morning Consult, a nonpartisan polling company.
The list, released Thursday, shows the Vermont senator with an approval rating of 80 percent. This marks the second time the company has found Sanders atop the senatorial heap: the last time the firm released its findings, in November 2015, he also took the top spot.
Sanders trails former Secretary of State and Senator Hillary Clinton after losing four of the five primary races on Tuesday night, but it has not affected his popularity in his home state.
The same can't be said for others: The favorability rating for Florida Senator Marco Rubio, who ran unsuccessfully for the GOP nomination, has dropped 5 points, to 45 percent, since Morning Consult last polled voters, and his unfavorability has risen 8 points, to 41. Rubio is the country's sixth-least-liked senator, the survey found.
Texas Senator Ted Cruz, meanwhile, has made modest gains. His favorability rating jumped 3 points, to 55, while his unfavorability dropped 2 points, to 30 percent.
Senate Majority Leader Mitch McConnell of Kentucky remains America's least-liked senator, with a disapproval rating of 49 percent.
Morning Consult surveyed 62,288 registered voters across the country to determine how they felt about their home-state senators.
Overall, the 10 most-liked senators are:
Bernie Sanders (I-Vt.)
Susan Collins (R-Maine)
John Hoeven (R-N.D.)
Angus King (I-Maine)
Patrick Leahy (D-Vt.)
Thomas Carper (D-Del.)
Amy Klobuchar (D-Minn.)
John Barrasso (R-Wyo.)
Al Franken (D-Minn.)
Chris Coons (D-Del.)
The 10 least-liked are:
Mitch McConnell (R-Ky.)
Pat Roberts (R-Kan.)
John McCain (R-Ariz.)
Orrin Hatch (R-Utah)
Harry Reid (D-Nev.)
Marco Rubio (R-Fla.)
David Vitter (R-La.)
Jon Tester (D-Mont.)
Claire McCaskill (D-Mo.)
Tammy Baldwin (D-Wis.)