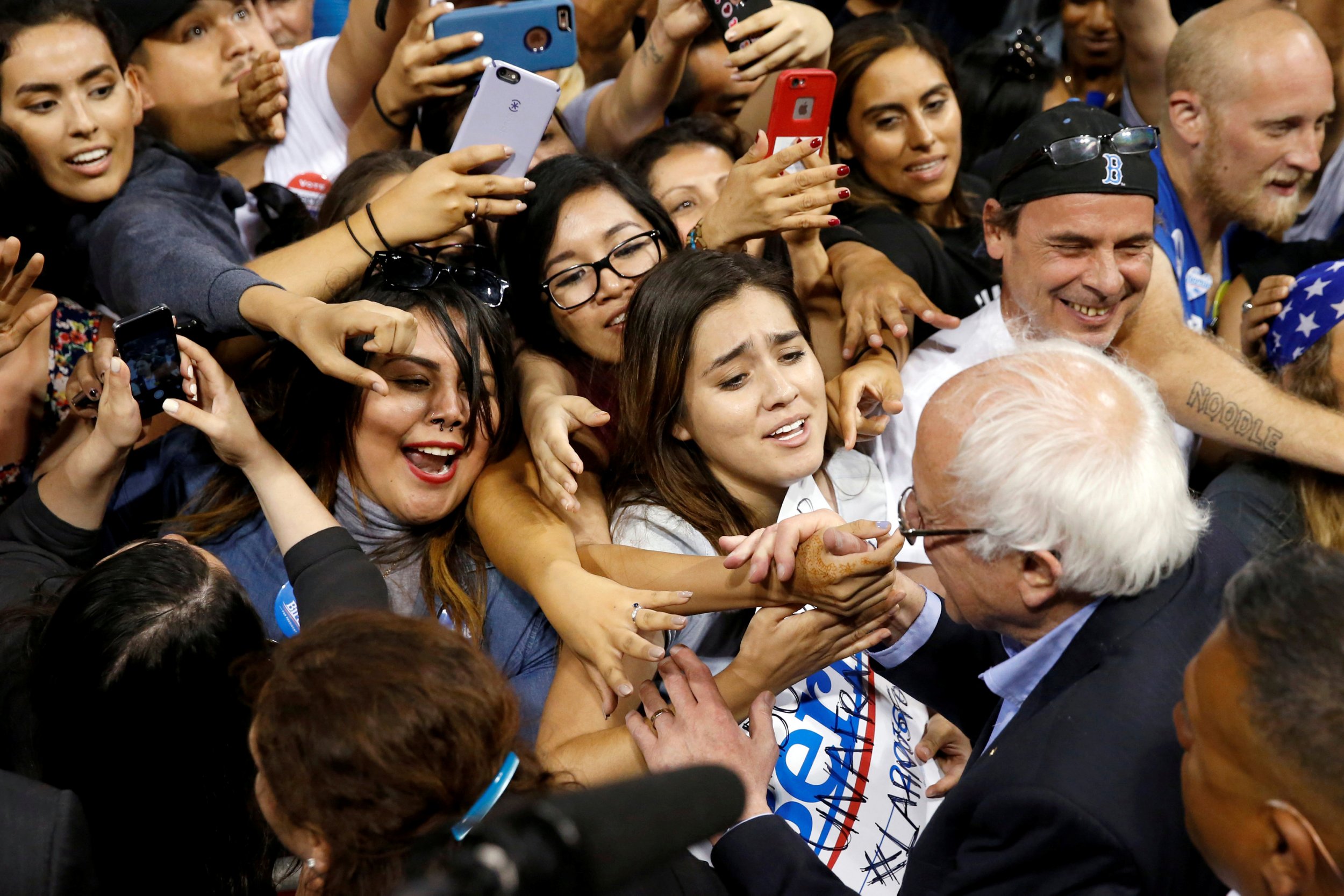 Updated |
The Las Vegas Police Department opened an investigation into death threats directed at top officials of the Nevada State Democratic Party, a spokesman tells Newsweek.
"We are investigating that at this time," a department spokesman, Larry Hadfield said in a brief interview. He called the probe "an open investigation into some of the death threats made to Democratic office holders that reside in our jurisdiction."
A spokesman for the FBI, which investigates threats to federal office holders, responded with "no comment" when asked whether the bureau was involved in the Nevada investigation.
But a federal law enforcement officials tells Newsweek that "the FBI would definitely be able to find a way into that. It would depend on whether the calls were intrastate or interstate and things like that. And of course the U.S. Attorney [for Las Vegas] would have to determine whether they had a viable case to prosecute. There are a lot of factors, but a death threat is something that we could begin to look into."
At the party's convention over the weekend of May 14-15, supporters of Bernie Sanders became increasingly angry at state party officials who they accused of making voting decisions biased toward Hillary Clinton. In the wake of the convention, state party chairwoman Roberta Lange said she was deluged by foul mouthed telephone and email denunciations and death threats.
One male caller left a message for Lange saying, "I just wanted to let you know that I think people like you should be hung in a public execution to show this world that we won't stand for this sort of corruption."
One of the text messages to Lange said, "Praying to god someone shoots you in the FACE and blows your democracy-stealing head off!" Her number has been disconnected.
Stewart Boss, press secretary for the Nevada Democratic Party, said that the Las Vegas police had been in touch and that Lange was "considering her options" on responding to the threats, but declined to explain further.
The Sanders campaign waited until the weekend passed to denounce the widely seen epithets and alleged chair-throwing by his supporters over the weekend.
Later reports cast doubt on the veracity of the widely reported "chair throwing," which originated with a local Nevada reporter who may not have personally witnessed such attacks. The rumor-chasing Snopes.com website said no video has surfaced of an actual chair being thrown, although one protester lifted one to throw, but put it back down.
On Monday Michael Briggs, a spokesman for Sanders, called the tension at Saturday's convention "unfortunate" and condemned the threats against Lange.
The next day, Sanders issued a long statement underscoring the campaign's grievances against Nevada party officials. In the middle of the statement was a denunciation of the threats.
"Our campaign of course believes in non-violent change and it goes without saying that I condemn any and all forms of violence, including the personal harassment of individuals," Sanders's statement said.
In Ohio Monday, Vice President Joe Biden chided the Vermont senator for not responding more firmly to the threats, according to news reports.
Addressing the actions against Nevada Democratic officials, Biden told reporters, "that's not Bernie. And what Bernie's going to have to do if that happens again—he's going to have to be more aggressive in speaking out about it."
The story has been updated to reflect uncertainty about the widely reported chair-throwing incident at the Nevada convention.